Episodes (18)
S16E01 · När de döda vaknar
Jan 13, 2000
What does the future hold for Dahlén-Remmer Line's new majority owner Viktor?
S16E02 · Outgrundliga äro Herrens vägar
Jan 20, 2000
Will Gustav accept that Reidar has given Tony a job against Gustav's will?
S16E03 · Flaggan i topp
Jan 27, 2000
How does Alexandra react when Carl returns to Dahléns?
S16E04 · Familjelycka
Feb 03, 2000
Uno wants to be 'Employee of the Year'. Can he really persuade the crew to vote for him without teasing bile fever on them?
S16E05 · Som en blixt från en klar himmel
Feb 10, 2000
How does Uno feel before his father's sudden visit to Freja?
S16E06 · Drottning utan tron
Feb 17, 2000
Bengtsson has finally got what she wants - Jesper is back at Freja. But can Gustav manage to have him as his superior?
S16E07 · Avslöjanden
Feb 24, 2000
It's time for Bella and Johan's funeral.
S16E08 · Missförstånd
Mar 02, 2000
Joker wants to take the opportunity to have some fun before he gets married, but does Uno really want a boy's night out with him?
S16E09 · Stormvarning
Mar 09, 2000
Uno is tired of Harry embarrassing him on board, and since Harry started courting Katarina, the situation has become unbearable.
S16E10 · Svart guld
Mar 16, 2000
How does Uno take the news that his father has not much time left to live?
S16E11 · Som ett brev på posten
Mar 23, 2000
Reidar has received proof that Beatrice is unfaithful. How can she? And with Gustav of all people.
S16E12 · Halloween
Mar 30, 2000
It draws together to party at Freja. A great opportunity to let go and give in to the heart's desires.
S16E13 · Gammal kärlek rostar aldrig
Apr 06, 2000
Uno mourns his father. Fortunately, they were reconciled at the end. But did Uno really get everything said?
S16E14 · Saknadens röst
Apr 13, 2000
Have Katarina and Gustav finally found their way back to each other?
S16E15 · Snaran dras åt
Apr 20, 2000
Micki gets to take care of Christine again, but for how long then?
S16E16 · På lösan sand
Apr 27, 2000
Eva has fled her kidnappers, sold Remmer Frakt and will direct Dahlen-Remmer Line into hotel operations.
S16E17 · Striptease
May 04, 2000
Will Micki seek custody of Christine?
S16E18 · Uppbrott
May 11, 2000
Will Gustav and Katarina finally get married?
About
Rederiet Season 16 (2000) is released on Jan 13, 2000 and the latest season 20 of Rederiet is released in 2002. Watch Rederiet online - the Swedish Drama TV series from Sweden. Rederiet is directed by Thomas Hellberg,Bengt Bauler,Maria Weisby,Anders Lenhoff and created by Louise Boije af Gennäs with Bert-Åke Varg and Johannes Brost.
"Rederiet" is one of the most successful and longest running series in Swedish television history. The story is about a shipping company which conducts passenger traffic on the Baltic sea between Stockholm in Sweden and Åbo in Finland. The story takes place both in Stockholm (mostly in the office of the company) and on board the ship m/s Freja. The company (Dahlénrederiet) has for decades been run by the Dahlén family. But there are other people who try to gain control over the company, which leads to a constant struggle for the power. We also get to follow the life on board the ship, where people fall in love and break up. There are also struggles for higher positions on the ship and some people use their position to make some extra money. And in the middle of all that, there may be troubles with the passengers or with the ship which have to be solved. There will be terrible accidents, deaths, murders, smuggling, theft, infidelity, arson, rape, drugs, insanity and many other terrible things. But there will also be a lot of love and friendship and maybe some unknown relatives will show up and some others, who we thought were gone, will appear again...
As know as:
The Shipping Company, High Seas, Rederiet, Varustamo, Na pełnym morzu
Countries:
Sweden, Finland
Production Companies:
SVT Drama, Yleisradio (YLE)
Cast & Crew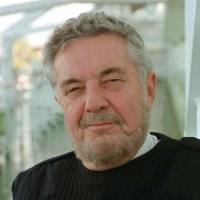 Bert-Åke Varg
As Gustav Sjögren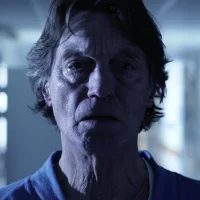 Johannes Brost
As Torbjörn 'Joker' Jonasson
Hans V. Engström
As Uno Kronkvist
Kenneth Söderman
As Tony Sjögren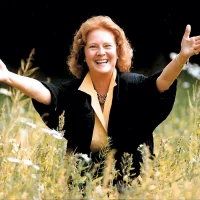 Gaby Stenberg
As Beatrice Dahlén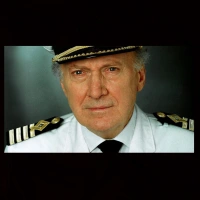 Gösta Prüzelius
As Reidar Dahlén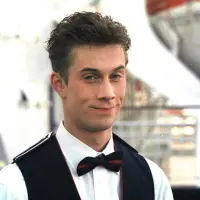 Ola Forssmed
As Micki Sandell
Bengt Bauler
As Carl Ericson
Yvonne Schaloske
As Vera Bengtsson
Ewa Carlsson
As Margareta Lager