Episodes (24)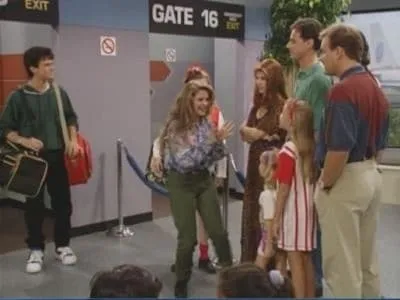 S06E01 · Come Fly with Me
Sep 22, 1992
Stephanie and Michelle stow away on a plane to New Zealand.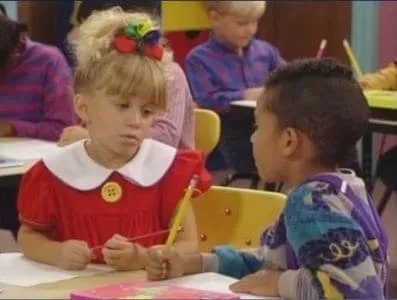 S06E02 · The Long Goodbye
Sep 29, 1992
Michelle and Danny both mourn their long-distance relationships.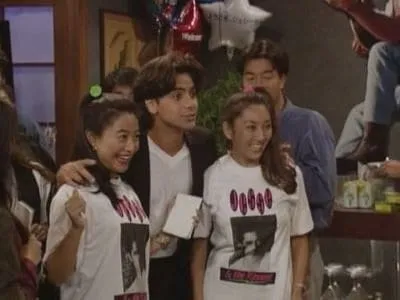 S06E03 · Road to Tokyo
Oct 06, 1992
Jesse performs in Tokyo, where his single tops charts.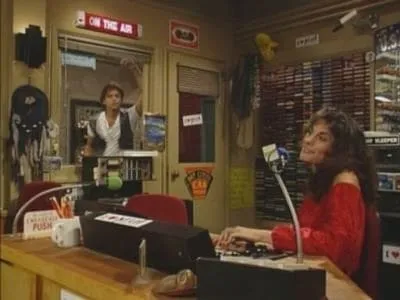 S06E04 · Radio Days
Oct 13, 1992
Jesse and Joey are offered a job as radio DJs.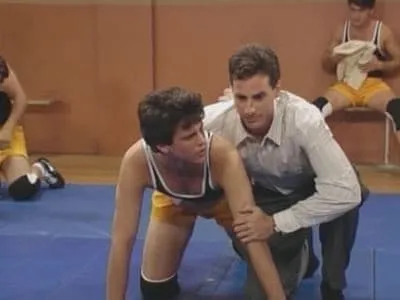 S06E05 · Lovers and Other Tanners
Oct 20, 1992
DJ's responsibilities take a back seat as her relationship with Steve escalates.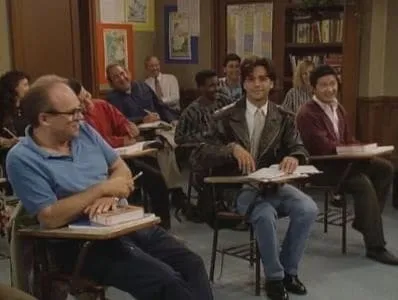 S06E06 · Educating Jesse
Oct 27, 1992
DJ and Kimmy are doing a program that encourages kids to stay in school, so they ask Jesse and Joey to talk about it on their radio show, but Jesse refuses. When Jesse admits that the reason he won't do the show is because he didn't stay in school, the family encourages him to finish school. Unfortunately however, when he goes back to high school, his teacher turns out to be the teacher that caused him to drop out of school. When his teacher embarrasses and insults Jesse, Jesse asks for the bathroom pass and says "See ya in 10 years". When Michelle, who is learning to...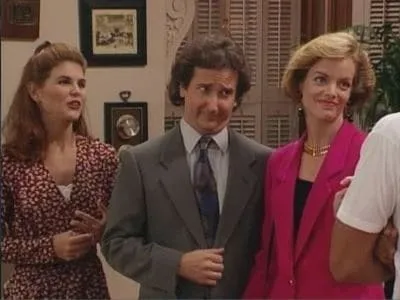 S06E07 · Trouble in Twin Town
Nov 10, 1992
Becky's snobby cousins come to town to enter their daughters in a twin contest; Jesse is determined to show up Dick Donaldson and enters Nicky and Alex as well. Meanwhile, at the contest, Stephanie meets twin boys and pretends she's a twin to be with them.
S06E08 · The Play's the Thing
Nov 17, 1992
Michelle thinks she's got the lead role of her first grade play in the bag when Jesse and Joey volunteer as directors and Stephanie signs on as choreographer. But when a more talented classmate auditions and the guys give the role to him, Michelle turns bitter. Meanwhile, Steve gets ticked off with DJ, who has gotten in the habit of speaking on his behalf.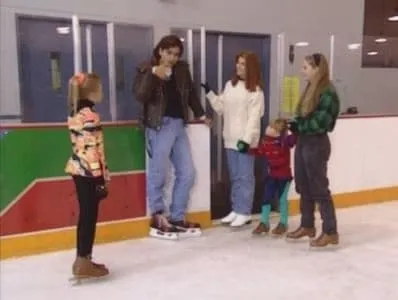 S06E09 · Nice Guys Finish First
Nov 24, 1992
Stonewall Binkley, an old rival of Joey's, humiliates him on his and Jesse's radio program, and challenges him to an upcoming hockey game; Joey's hesitant at first but ultimately decides to have his revenge on Stonewall.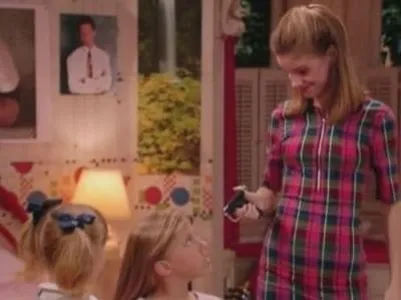 S06E10 · I'm Not D.J.
Dec 01, 1992
Stephanie wants to pierce her ears so she can wear real earrings like her friends, the two Jennifers. Danny forbids her from doing so until she begins junior high, just like D.J. Steph doesn't want to wait and is so desperate, she turns to Kimmy Gibbler for help, whose brother just happens to work in an earring shop.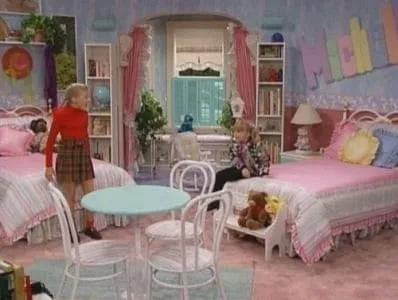 S06E11 · Designing Mothers
Dec 08, 1992
Danny meets Vicki's mother, an interior designer, who redecorates Stephanie and Michelle's room without consulting him and it leads he and Vicki to argue and break up.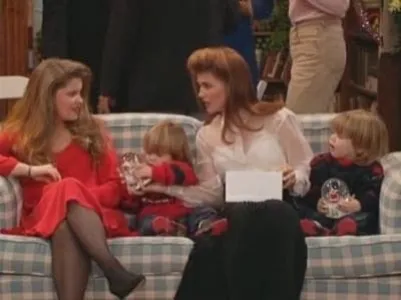 S06E12 · A Very Tanner Christmas
Dec 15, 1992
While Michelle and Stephanie are busy making extra long Christmas lists, other members of the Tanner household are not feeling so cheery. Danny misses Vicki, Rebecca misses the white Christmases of her childhood, and DJ worries that she will miss Steve after he decides to attend college on the East coast.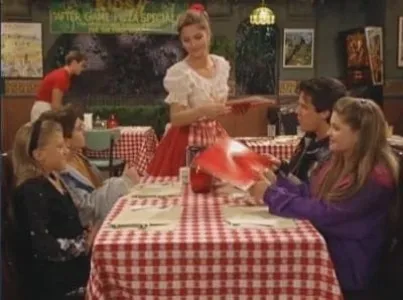 S06E13 · The Dating Game
Jan 05, 1993
Both Joey and Stephanie try to turn friendly dinners into romantic first dates: Josh takes Stephanie out for pizza, and Joey invites his boss, Alison, to the house for dinner. (Original Broadcast: Season 6, Episode 13)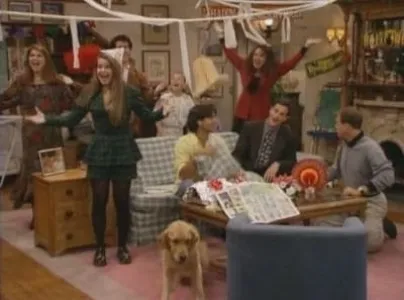 S06E14 · Birthday Blues
Jan 19, 1993
D.J. is planning she and Steve's 6 month anniversary and is horrified to learn she's forgotten Kimmy's 16th birthday is on the same day. Frantically, she scrambles to get the family together to throw a last-minute party for Kimmy.
S06E15 · Be True to Your Pre-School
Jan 26, 1993
Jesse lies about the twins' academic abilities to get them in to a prestigious preschool. Kimmy gets her drivers license.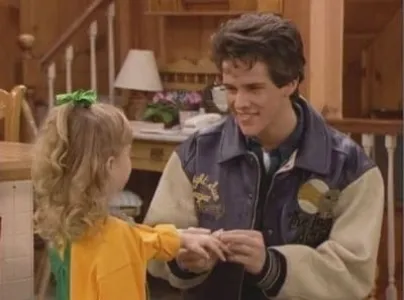 S06E16 · The Heartbreak Kid
Feb 09, 1993
Michelle mistakes Steve's friendliness for romantic love. Jesse has trouble with his new computer.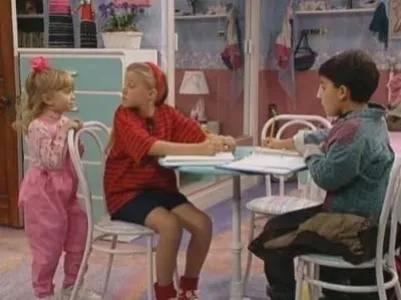 S06E17 · Silence Is Not Golden
Feb 16, 1993
When Stephanie is paired with a classmate she hates for a school project, she finds out that his father is beating him, and is sworn to secrecy.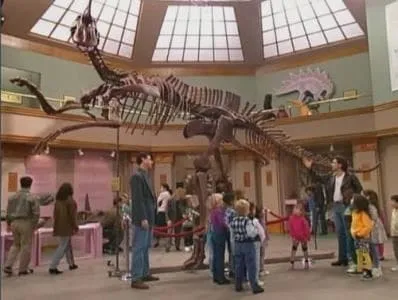 S06E18 · Please Don't Touch the Dinosaur
Feb 23, 1993
Jesse and Danny both get volunteered to take Michelle's class on a field trip to the museum. Jesse's rowdier bunch of kids cause trouble and end up destroying a dinosaur skeleton. Meanwhile, Stephanie and D.J. get into an argument over who owns a baseball card worth $2,000.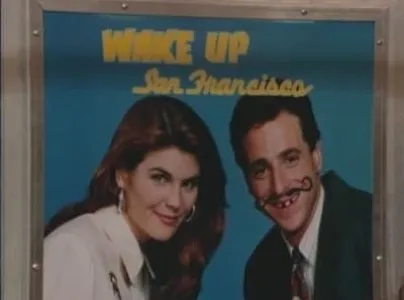 S06E19 · Subterranean Graduation Blues
Mar 02, 1993
Jesse is determined to show up everybody who doubted he could finish high school; but on the night of the graduation, everybody gets delayed when the subway train gets stuck.
S06E20 · Grand Gift Auto
Mar 16, 1993
Joey gets D.J. a car for her birthday, but the police show up with the news it's stolen and suspect Joey of being the thief. When the Tanners attempt to prove his innocence, Joey gets the impression that he's not appreciated in the family.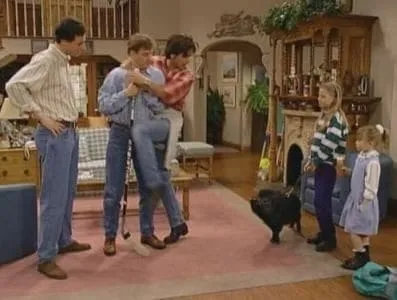 S06E21 · Room for One More
Apr 06, 1993
Jesse discusses with Becky the possibility of having another baby, but he finds out he already has his hands full when one of the twins is sick, Joey's injured and Danny and the kids help with the radio show run from home while baby-sitting a neighbor's pet pig.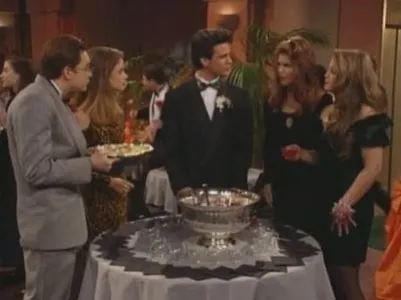 S06E22 · Prom Night
May 04, 1993
As DJ prepares for prom, she fears that Steve may have resurfacing feelings for his old girlfriend, Rachel. On the big night, DJ realizes that her suspicions may be accurate, as Rachel tries to get Steve to escort her to an after-party at the hotel. Meanwhile, Danny obsesses over the newly discovered age difference between Vicky and himself.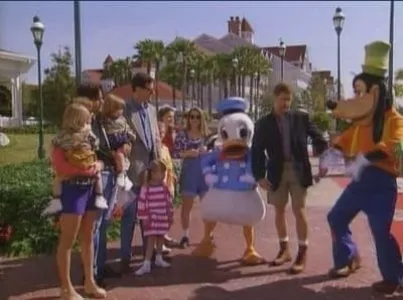 S06E23 · The House Meets the Mouse: Part 1
May 11, 1993
The family takes a trip to Disney World, where they each encounter their own form of disaster: Danny cannot propose to Vicky without being interrupted; Jesse and Joey do a radio broadcast live from the bottom of a shark tank; Michelle gets to be princess for a day and delights in torturing D.J., Stephanie, and Kimmy.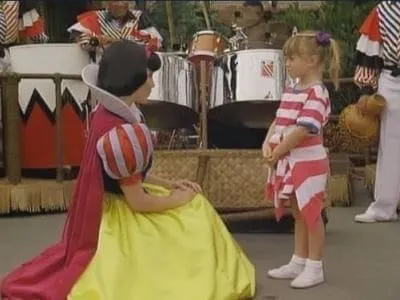 S06E24 · The House Meets the Mouse: Part 2
May 18, 1993
At Disney World, the family searches the entire park for Michelle; Danny proposes to Vicky; and after quarreling, Jesse and Rebecca reunite.
About
Full House Season 6 (1992) is released on Sep 22, 1992 and the latest season 8 of Full House is released in 1994. Watch Full House online - the English Comedy TV series from United States. Full House is directed by Joel Zwick,John Tracy,Bill Foster,Jeff Franklin and created by Jeff Franklin with John Stamos and Dave Coulier. Full House is available online on HBO Max and HBO Max Amazon Channel.
This is a story about sports-broadcaster-turned-morning-talk-show-host Danny Tanner and his three little girls, D.J. (Donna Jo), Stephanie, and Michelle Tanner. Before the show begins, Danny Tanner's wife is killed by a drunk driver, so he needs help raising his daughters. He asks his rock-musician brother-in-law Jesse Katsopolis and his comedian best friend Joey Gladstone to move in with them. As the show goes on, Jesse marries Rebecca Donaldson, Danny's talk-show co-host, and they have twin sons, Nicky and Alex Katsopolis.
As know as:
Bizim Ev, Huset fullt, Casa plina, Полный дом, Tres por tres
Production Companies:
Jeff Franklin Productions, Lorimar Telepictures, Lorimar Television