Episodes (26)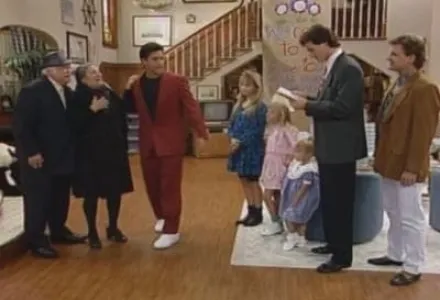 S04E01 · Greek Week
Sep 21, 1990
Jesse's grandparents visit from Greece with some unexpected guests in tow.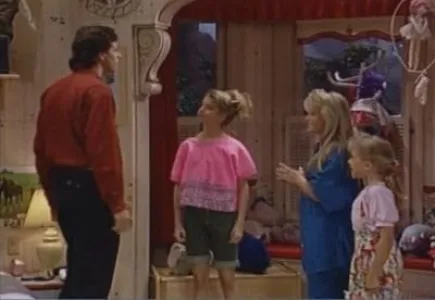 S04E02 · Crimes and Michelle's Demeanor
Sep 28, 1990
When Michelle misbehaves, Danny is in denial, believing she is still too young to be punished.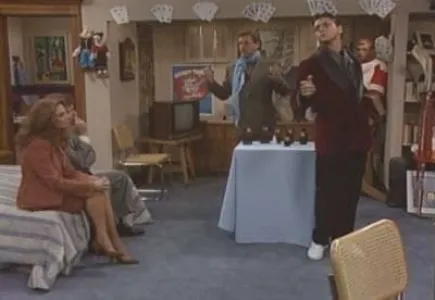 S04E03 · The I.Q. Man
Oct 05, 1990
Jesse and Joey's latest client asks them to compromise their morals while shooting a commercial.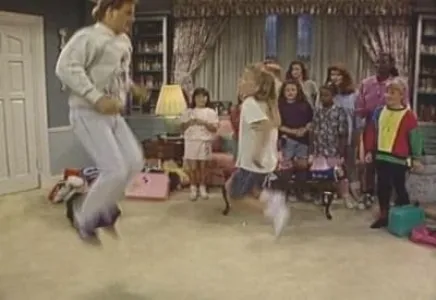 S04E04 · Slumber Party
Oct 12, 1990
Stephanie feels left out when the Honeybees plan a mother-daughter sleepover.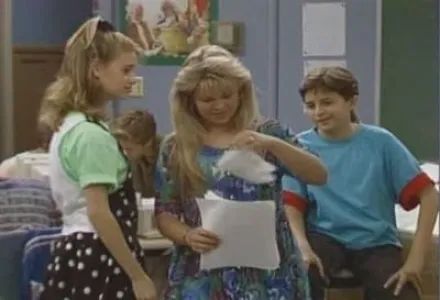 S04E05 · Good News, Bad News
Oct 19, 1990
DJ becomes editor of the school newspaper and faces backlash when she appoints Kimmy to a position for which she is unqualified.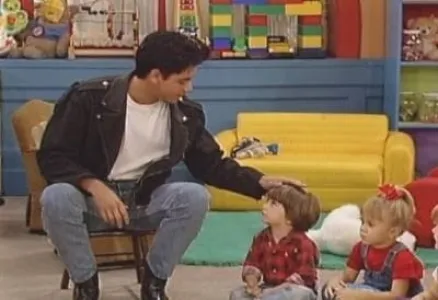 S04E06 · A Pinch for a Pinch
Oct 26, 1990
Jesse gives Michelle bad advice on how to handle a bully.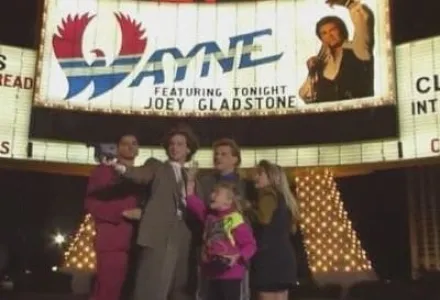 S04E07 · Viva Las Joey
Nov 02, 1990
Joey gets the opportunity of a lifetime when he's asked to open for Wayne Newton in Las Vegas.
S04E08 · Shape Up
Nov 09, 1990
In light of Kimmy's upcoming pool party, DJ begins a crash diet and overexerts herself exercising. When Stephanie notices the problem, DJ swears her to secrecy, but the secret is out when DJ collapses during a family outing to the gym.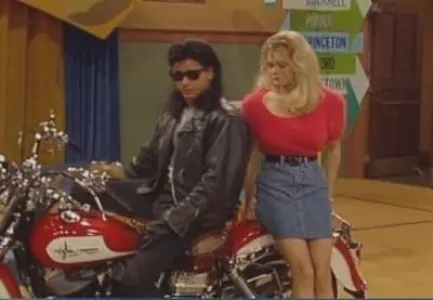 S04E09 · One Last Kiss
Nov 16, 1990
Jesse eagerly anticipates his high school reunion until an ex-girlfriend contacts him.
S04E10 · Terror in Tanner Town
Nov 23, 1990
Danny's new girlfriend introduces her mischievous son to the family.
S04E11 · Secret Admirer
Dec 07, 1990
The Tanners invite Cindy and Rusty over again for a backyard barbecue. Rusty writes a phony love letter which causes confusion as each member of the household reads it in turn, all believing it to be from a different person.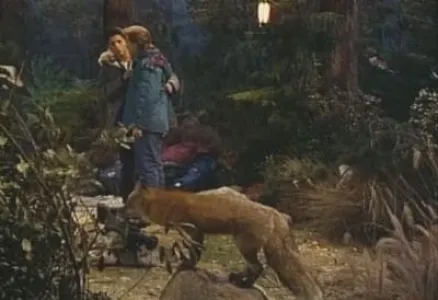 S04E12 · Danny in Charge
Dec 14, 1990
When Joey and Jesse take a trip, Danny is alone in caring for the girls for the first time.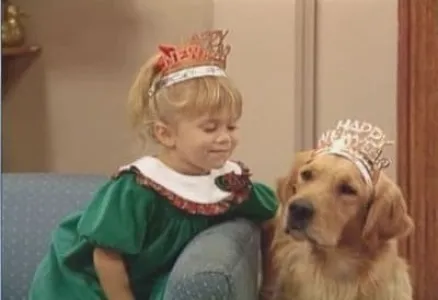 S04E13 · Happy New Year
Dec 28, 1990
Joey feels lonely when he can't find a date for New Year's Eve.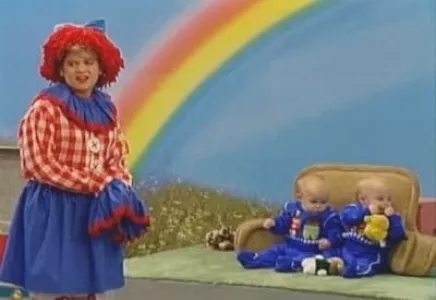 S04E14 · Working Girl
Jan 04, 1991
DJ's grades suffer when she takes a part-time job.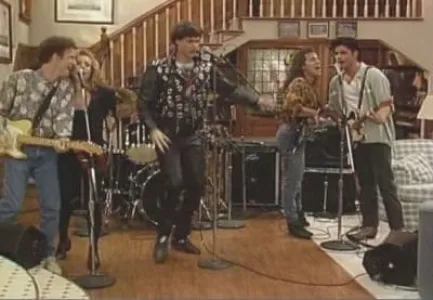 S04E15 · Ol' Brown Eyes
Jan 11, 1991
Danny feels uncool when DJ turns to Joey and Jesse instead of him.
S04E16 · Stephanie Gets Framed
Jan 25, 1991
Steve Urkel comes to town. He helps Stephanie deal with her new glasses, but when she takes all of Joey's funny glasses and disrupts the class with them, she realizes she took it too far. Jesse is also having trouble deciding a best man for his wedding.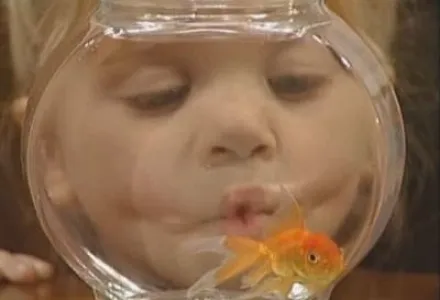 S04E17 · A Fish Called Martin
Feb 01, 1991
Michelle gets a hard lesson in proper fish care when she gives her new goldfish, Martin, an actual bubble bath and things go belly-up. Meanwhile, Becky teaches the gang to square dance.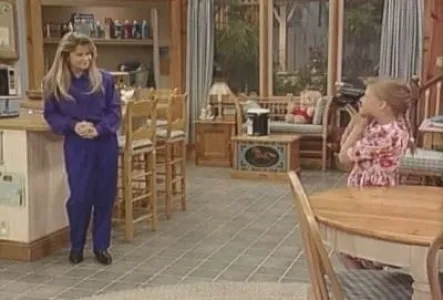 S04E18 · The Wedding: Part 1
Feb 08, 1991
Jesse gets cold feet on the eve of his marriage to Becky.
S04E19 · The Wedding: Part 2
Feb 15, 1991
Jesse's attempt at skydiving makes him late for his own wedding.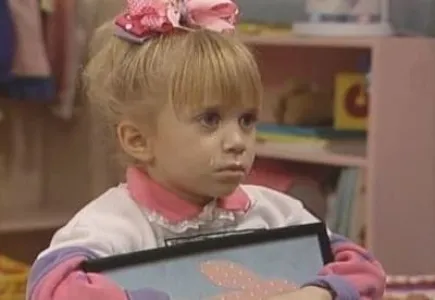 S04E20 · Fuller House
Feb 22, 1991
Michelle is upset when she learns that Jesse plans to move out of the house and into Becky's apartment.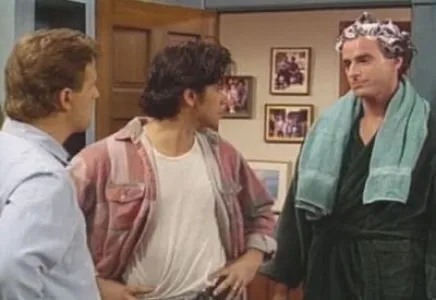 S04E21 · The Hole-in-the-Wall Gang
Mar 01, 1991
Jesse and Joey set about renovating the attic into a loft for newlyweds Jesse and Becky. DJ and Stephanie argue.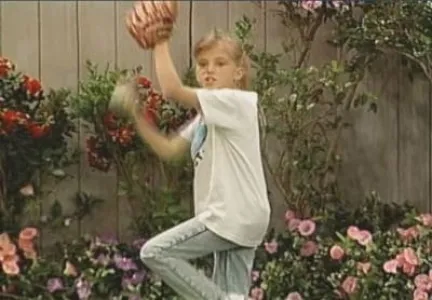 S04E22 · Stephanie Plays the Field
Mar 08, 1991
Stephanie joins a little league baseball team to be near a boy she likes.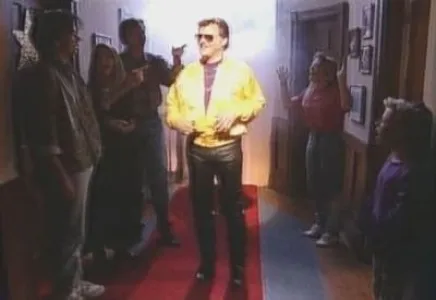 S04E23 · Joey Goes Hollywood
Mar 29, 1991
When Joey leaves for Los Angeles to begin filming his new television series with a prolific actor, the rest of the Tanner family decides to join him.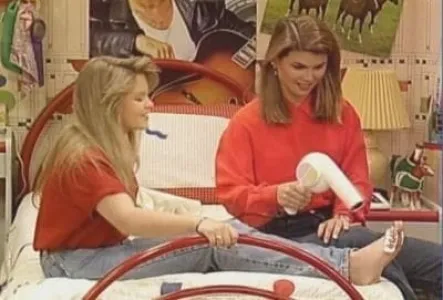 S04E24 · Girls Just Wanna Have Fun
Apr 01, 1991
Becky enjoys bonding with her new niece DJ, but Becky must learn to be a disciplinarian when DJ takes advantage of her.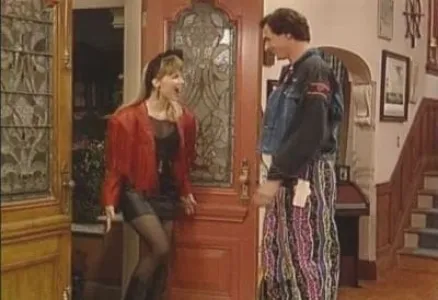 S04E25 · The Graduates
Apr 26, 1991
Danny dates a college student. At the same time, D.J. graduates from junior high and Michelle graduates from preschool. Stephanie feels left out of the graduation festivities, so the family tries to cheer her up by making a graduation ceremony for her.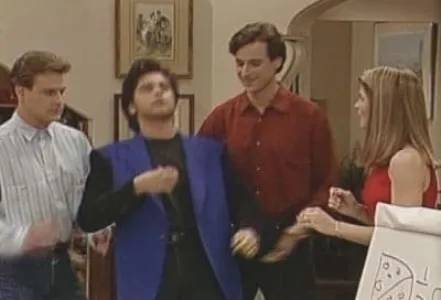 S04E26 · Rock the Cradle
May 03, 1991
Becky discovers that she is pregnant, but has trouble breaking the news to Jesse.
About
Full House Season 4 (1990) is released on Sep 21, 1990 and the latest season 8 of Full House is released in 1994. Watch Full House online - the English Comedy TV series from United States. Full House is directed by Joel Zwick,John Tracy,Bill Foster,Jeff Franklin and created by Jeff Franklin with John Stamos and Dave Coulier. Full House is available online on HBO Max and HBO Max Amazon Channel.
This is a story about sports-broadcaster-turned-morning-talk-show-host Danny Tanner and his three little girls, D.J. (Donna Jo), Stephanie, and Michelle Tanner. Before the show begins, Danny Tanner's wife is killed by a drunk driver, so he needs help raising his daughters. He asks his rock-musician brother-in-law Jesse Katsopolis and his comedian best friend Joey Gladstone to move in with them. As the show goes on, Jesse marries Rebecca Donaldson, Danny's talk-show co-host, and they have twin sons, Nicky and Alex Katsopolis.
As know as:
Bizim Ev, Huset fullt, Casa plina, Полный дом, Tres por tres
Production Companies:
Jeff Franklin Productions, Lorimar Telepictures, Lorimar Television