Episodes (26)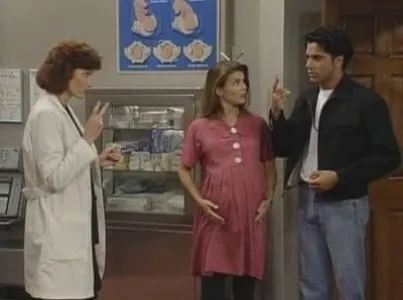 S05E01 · Double Trouble
Sep 17, 1991
Jesse and Becky learn that Becky is carrying twins.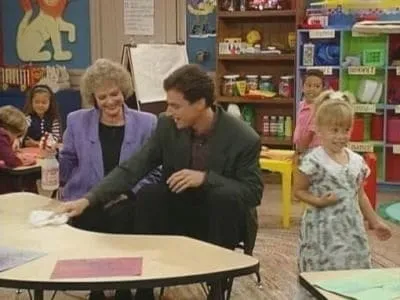 S05E02 · Matchmaker Michelle
Sep 24, 1991
Michelle and Teddy scheme to couple Danny with their kindergarten teacher.
S05E03 · Take My Sister, Please
Oct 01, 1991
DJ lobbies for her own bedroom, but Michelle is reluctant to share a room with Stephanie, who is depressed because nobody wants her as a roommate.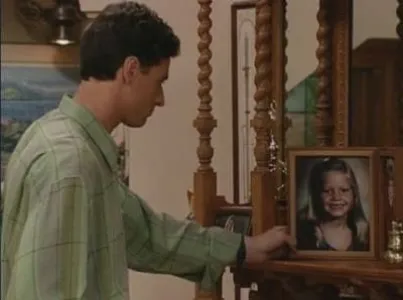 S05E04 · Oh Where, Oh Where Has My Little Girl Gone?
Oct 08, 1991
After snooping in DJ's room and finding out that a bad rumor about her has been spread around school and she refuses to talk to him about it, Danny worries that their father-daughter bond is fading.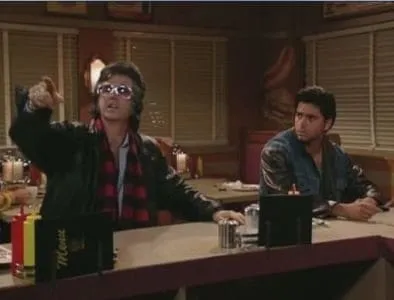 S05E05 · The King and I
Oct 15, 1991
Jesse is on the verge of a record deal and ditches the annual Tanner family picnic to write a hit song. Struggling to find inspiration, help might be coming from an unlikely source.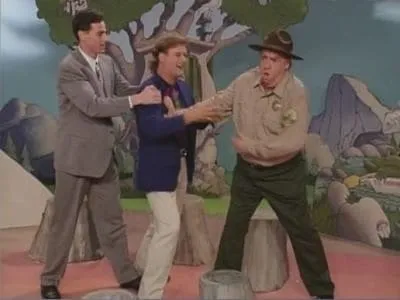 S05E06 · The Legend of Ranger Joe
Oct 22, 1991
In this episode, Joey hits a string of great luck! He gets free cable, concert tickets and job interviews, he even gets a date with a hot girl, but then his luck runs short when his interview comes along. Michelle learns to tap and really annoys Stephanie, who taught her to tap. She annoys her so much that one day the shoes go missing...who do you think took them? Jesse debates what to name his twins, when they are born, and accidentally reveals to DJ that he has a secret about his past. We later find out that he got his name changed in kindergarten.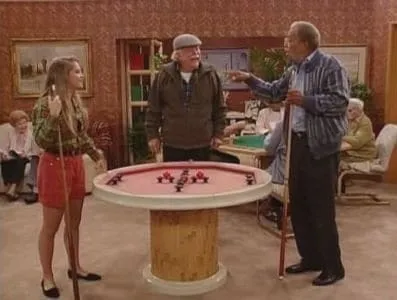 S05E07 · The Volunteer
Oct 29, 1991
DJ befriends an elderly gentleman when she volunteers at a nursing home.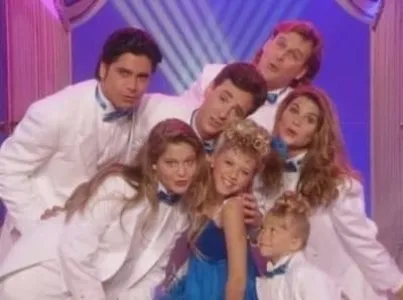 S05E08 · Gotta Dance
Nov 05, 1991
In this episode, Stephanie pleads Danny to let her take an intense dance program, but Danny only gives in because he wasn't able to fulfill his dream of being a high jumper. Soon Stephanie decides that she doesn't want to do the intense program any more because it consumes too much of her life, but Danny is living his dreams simultaneously through her. so Stephanie purposely screws up so that she might not have to dance anymore. Becky wants Jesse to come to her baby shower but everyone knows that Jesse would never want to come, so she tricks him into coming. But ...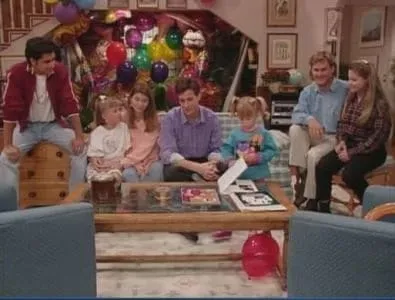 S05E09 · Happy Birthday, Babies: Part 1
Nov 12, 1991
It's Michelle's fifth birthday. Clips of Michelle through the years are shown.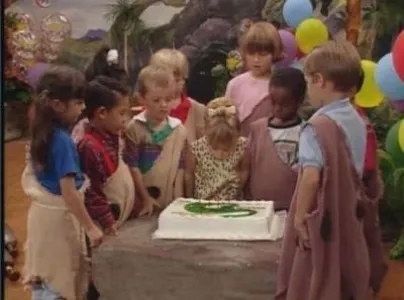 S05E10 · Happy Birthday, Babies: Part 2
Nov 12, 1991
In this episode, it is finally Michelle's fifth birthday party. Everyone dresses up. Dj dresses up as Wilma in Michelle's Flintstones themed party. Stephanie dresses up as Betty Flinstone, Danny, is Dino and all of the kids wear cave men clothes. Comet has a dinosaur costume on and Jesse is dressed up as Fred. Just as Jesse plans to go downstairs to celebrate Michelle's birthday, Becky goes into labor... and so does Jesse, but we soon learn that he has appendicitis. Michelle has to cut her birthday short, but she doesn't mind because her new cousins, Nicky and Alex, ...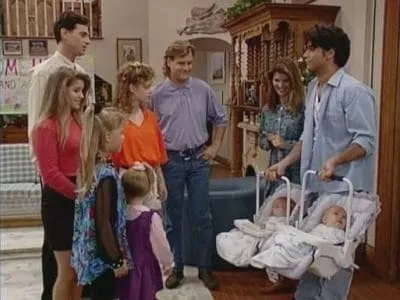 S05E11 · Nicky and/or Alexander
Nov 19, 1991
Back home from the hospital, Jesse can't tell his identical twin sons, Nicky and Alex, apart. Meanwhile, Danny likes his new, temporary co-host, Vicky Larson.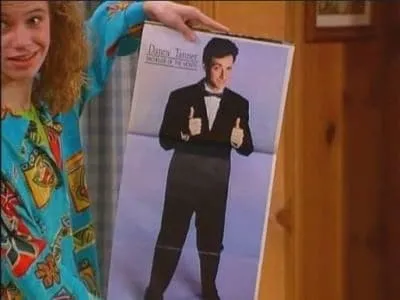 S05E12 · Bachelor of the Month
Nov 26, 1991
When Danny wins Bacholor of the month, he suddenly gets a bunch of dates. Michelle is upset though because she has to be put to bed by DJ and Stephanie and the aren't quite the same. Jesse and Rebecca think that they are Mighty Dad and Mighty Mama. Then they introduce the twins to their new nursery. And soon they realize that having twins isn't quite as easy as they initially assumed. Michelle decides to sneak out with friend, Teddy, and they go on Danny's date as well.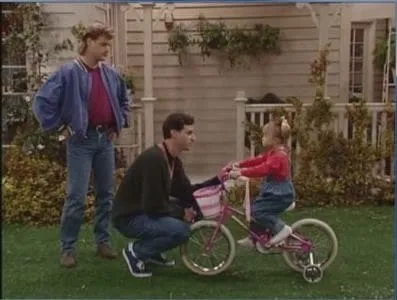 S05E13 · Easy Rider
Dec 03, 1991
Michelle decides that she wants to learn how to ride a two-wheel bike with out training wheels. she asks her dad for help but he has to spend the day with co-star Vicky so that they can plan their week. However, all they can talk about is the kiss they shared the week before. Meanwhile Joey offers to help Michelle learn to ride, and she agrees, but he uses the classic technique of letting go, and Michelle falls into a bush. She yells at him and says that she cant trust him anymore. So when they get home Joey, as Bulwinkle, says that he can help her clean her scrape. ...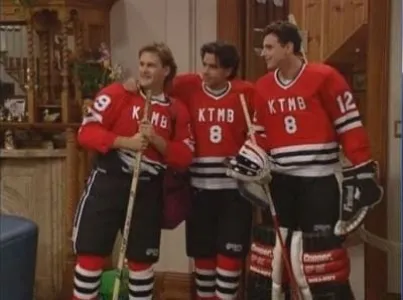 S05E14 · Sisters in Crime
Dec 17, 1991
While the guys are at a hockey game, DJ is in charge, but when a hunky guy comes over and asks DJ to the movies, she agrees. Then she realizes that she has to take the girls. At the movies Stephanie spends all of her money at the concession stand, leaving DJ with no money for the tickets. So she asks Kimmy to sneak them in (Kimmy works there). The manager of the movie theater catches them and DJ has to cut the date short. Then she has to teach her sisters to lie so that she doesn't get caught.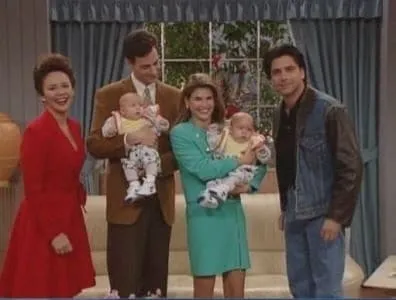 S05E15 · Play It Again, Jesse
Jan 07, 1992
When Becky returns to work, Jesse is uncomfortable with being a stay-at-home father to Nicky and Alex.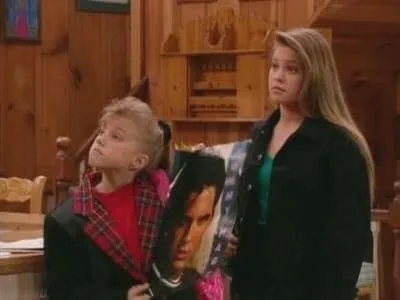 S05E16 · Crushed
Jan 14, 1992
Pop singer Tommy Page performs at Stephanie's 10th birthday party.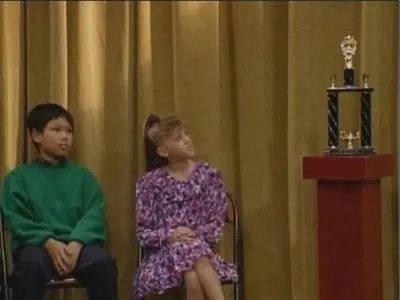 S05E17 · Spellbound
Jan 28, 1992
Stephanie participates in a spelling bee.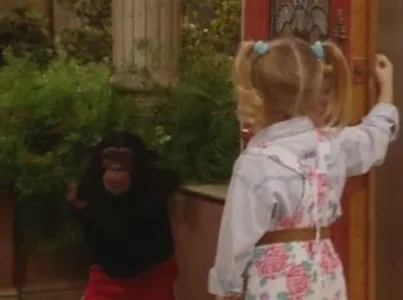 S05E18 · Too Much Monkey Business
Feb 11, 1992
Danny's zoologist sister pays a visit with her pet chimpanzee.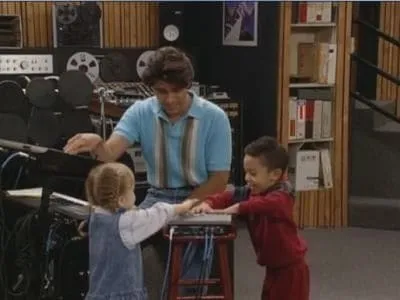 S05E19 · The Devil Made Me Do It
Feb 18, 1992
When Michelle's disobedience lands her in the doghouse, the little bow-wow in her wants to bite back. Meanwhile, D.J. plays buffer between a bickering Stephanie and Kimmy.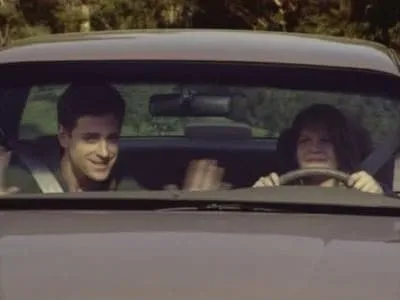 S05E20 · Driving Miss D.J.
Feb 25, 1992
Newly permitted D.J. is eager to get behind the wheel, but she must first go out with a licensed driver, and unfortunately, Danny and Jesse prove to be rigid teachers. Meanwhile, Stephanie delights in torturing an annoying Michelle.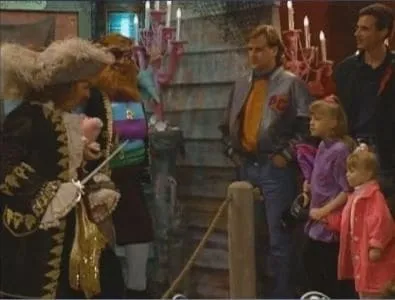 S05E21 · Yours, Mine and Ours
Mar 03, 1992
Jesse and Becky disagree on how to raise Nicky and Alex.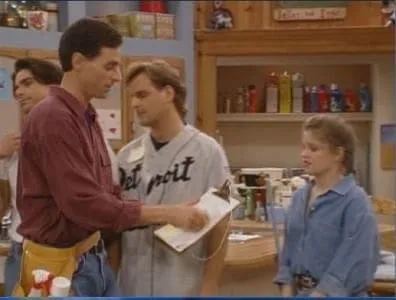 S05E22 · The Trouble with Danny
Mar 17, 1992
Danny is overzealous about spring cleaning.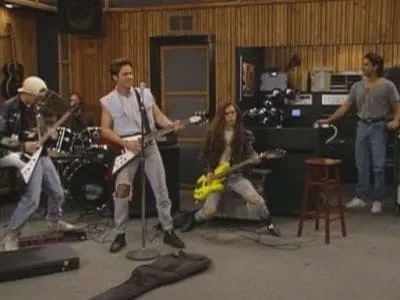 S05E23 · Five's a Crowd
Mar 31, 1992
Danny, Jesse and Joey search the drive-in for D.J., who is out with a boy who's never heard the word "No", while Kimmy Gibbler has been left to babysit Nicky and Alex, but it's Stephanie who ends up doing all the work.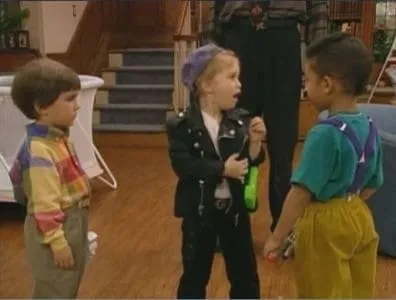 S05E24 · Girls Will Be Boys
Apr 28, 1992
When her best friend Teddy ignores her for being a girl, Michelle decides she wants to become a boy instead. Meanwhile, Jesse gets a part on Joey's TV show, and DJ catches Stephanie listening in on her phone call.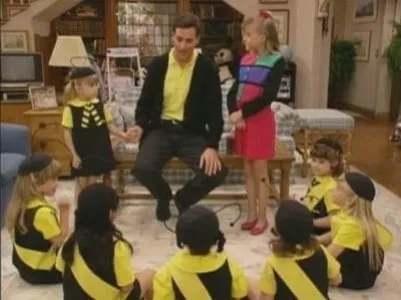 S05E25 · Captain Video: Part 1
May 05, 1992
A record company wants to shoot a music video for Jesse's cover of the Beach Boys' song, "Forever."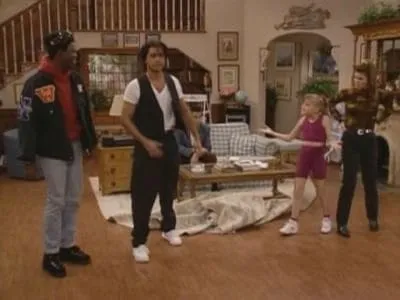 S05E26 · Captain Video: Part 2
May 12, 1992
Jesse faces conflict when a record company asks him to change his image.
About
Full House Season 5 (1991) is released on Sep 17, 1991 and the latest season 8 of Full House is released in 1994. Watch Full House online - the English Comedy TV series from United States. Full House is directed by Joel Zwick,John Tracy,Bill Foster,Jeff Franklin and created by Jeff Franklin with John Stamos and Dave Coulier. Full House is available online on HBO Max and HBO Max Amazon Channel.
This is a story about sports-broadcaster-turned-morning-talk-show-host Danny Tanner and his three little girls, D.J. (Donna Jo), Stephanie, and Michelle Tanner. Before the show begins, Danny Tanner's wife is killed by a drunk driver, so he needs help raising his daughters. He asks his rock-musician brother-in-law Jesse Katsopolis and his comedian best friend Joey Gladstone to move in with them. As the show goes on, Jesse marries Rebecca Donaldson, Danny's talk-show co-host, and they have twin sons, Nicky and Alex Katsopolis.
As know as:
Bizim Ev, Huset fullt, Casa plina, Полный дом, Tres por tres
Production Companies:
Jeff Franklin Productions, Lorimar Telepictures, Lorimar Television