Episodes (13)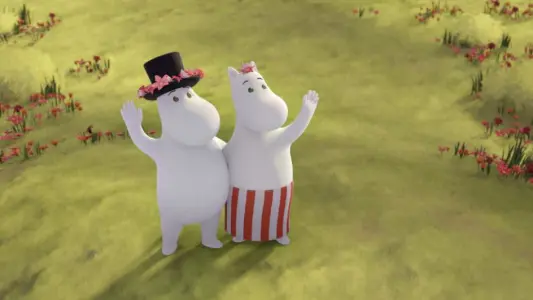 S01E01 · Little My Moves In
Feb 01, 2019
The Moomin family's hospitality is endangered as Mymble moves in with her children.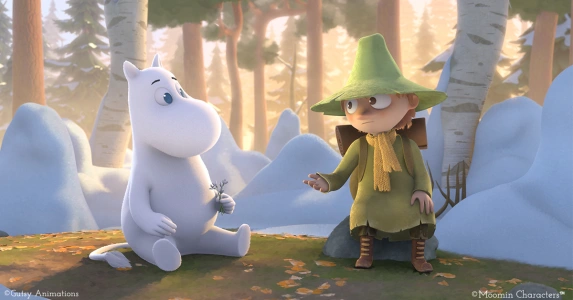 S01E02 · The Spring Tune
Mar 04, 2019
Moomin troll waits for his best friend to arrive to the valley, but he has to be patient as Snufkin takes his time.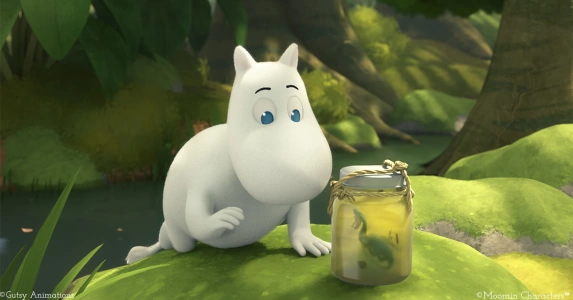 S01E03 · The Last Dragon in the World
Mar 11, 2019
Moomin Troll finds a dragon in the river, and tries to keep him a secret from everyone, while training him to show to Snuffkin.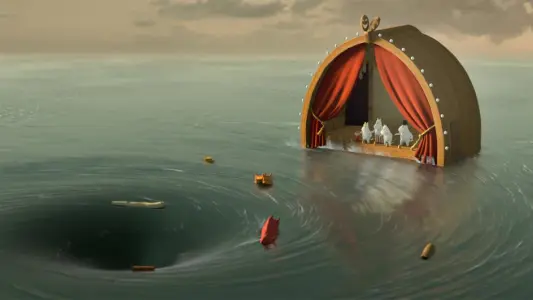 S01E04 · Moominsummer Madness
Mar 18, 2019
When a great flood fills the valley, the Moomins find somewhere new to live - a floating theatre! But is somebody already living there?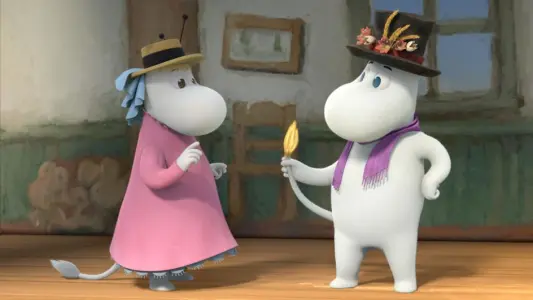 S01E05 · The Golden Tale
Mar 25, 2019
Moominpappa is inspired to put on a play all about his own adventurous youth. But the pressure to fill his father's shoes makes Moomintroll's tail hairs fall out, and his mother's medicine has some rather surprising side effects!
S01E06 · The Secret of the Hattifatteners
Apr 01, 2019
Snork Maiden encourages Moomintroll to take her on a voyage where Moominpappa once encountered the storm-chasing Hattifatteners.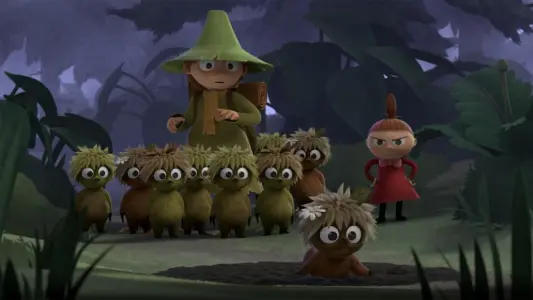 S01E07 · Snufkin and the Park Keeper
Apr 08, 2019
Incensed by the rule-loving Park Keeper, Snufkin plots a cunning revenge. But when his friends get the blame for his actions, Snufkin must come to their rescue.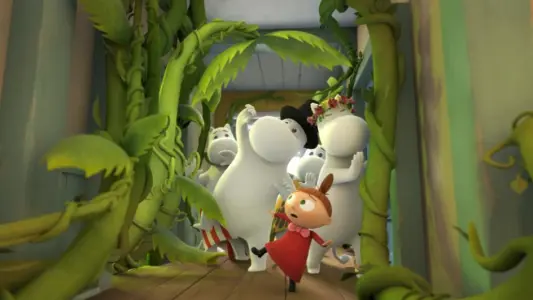 S01E08 · Monster Fish
Apr 15, 2019
When Moominpappa and Moomintroll's "story battle" gets out of hand, a monstrous fish comes to life and Moominhouse is overrun by a wild jungle. Can the storytellers work together to find a happy ending?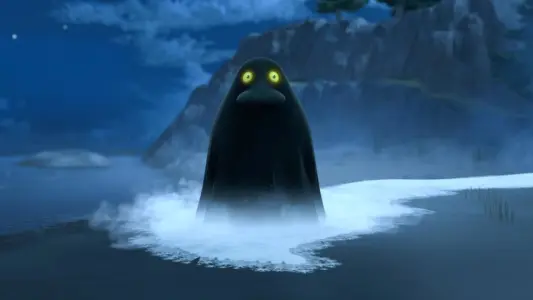 S01E09 · Night of the Groke
Apr 22, 2019
Moomintroll's mind starts to play tricks on him when he's left home alone over night for the first time. But his worst fears are realised with the appearance of an all-too-real, nightmarish creature - The Groke!
S01E10 · Moominmamma's Maid
Apr 29, 2019
When Mrs Fillyjonk embarrasses the Moomins into getting a maid, the Moominhouse becomes much better organized, but at what cost? Moominmamma must decide what matters more - what others think, or staying true to yourself.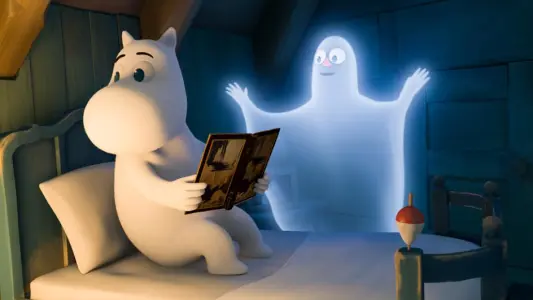 S01E11 · Ghost Story
May 06, 2019
Moomintroll employs the services of his new friend, a little ghost, to convince Snork Maiden that he is brave. But when his trick backfires dangerously, Moomintroll is the one who needs saving.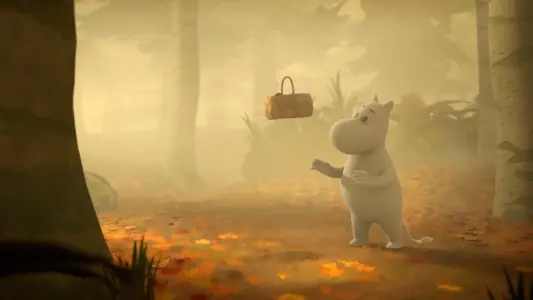 S01E12 · The Invisible Child
May 13, 2019
The Moomin family's attempts to help a very shy girl only make things worse. Can Moomintroll learn to listen long enough to understand what she really needs?
S01E13 · Midwinter Ancestor
May 20, 2019
Moomintroll faces his toughest challenge yet when he wakes up too early from hibernation. To survive the perils of deepest winter, he must first find his primal side with the help of a strange, ancient ancestor.
About
Moominvalley Season 1 (2019) is released on Feb 01, 2019 and the latest season 3 of Moominvalley is released in 2022. Watch Moominvalley online - the English Animation TV series from Finland. Moominvalley is directed by Steve Box,Marika Makaroff,Nigel Davies,Jay Grace and created by Mark Huckerby with Bel Powley and Rosamund Pike.
As know as:
Moominvalley, Moomin(Working Title), Moominvalley(English), Moominvalley(French), Mumidalen
Countries:
Finland, United Kingdom
Language:
English, Finnish
Production Companies:
Gutsy Animations, YLE Draama
Cast & Crew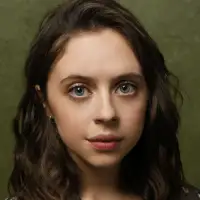 Bel Powley
As Little My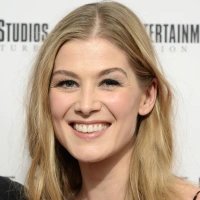 Rosamund Pike
As Moominmamma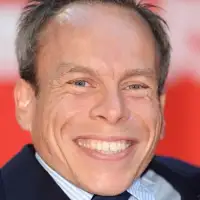 Warwick Davis
As Sniff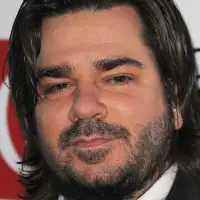 Matt Berry
As Moominpappa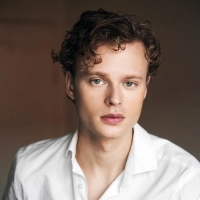 Edvin Endre
As Snufkin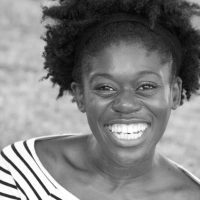 Akia Henry
As SnorkMaiden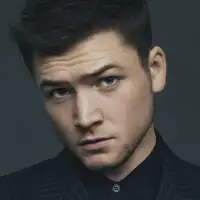 Taron Egerton
As Moomintroll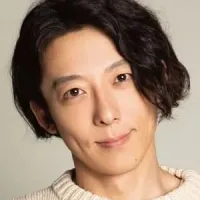 Issey Takahashi
As Snufkin
Ikue Ôtani
As Little My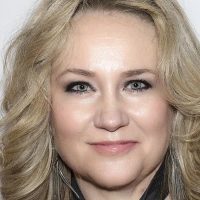 Maria Sid
As Moominmamma