Episodes (21)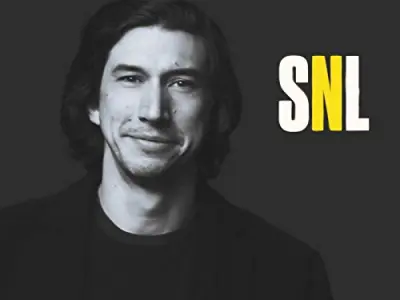 S44E01 · Adam Driver/Kanye West
Sep 29, 2018
Hosted by actor Adam Driver with musical guest rapper Kanye West.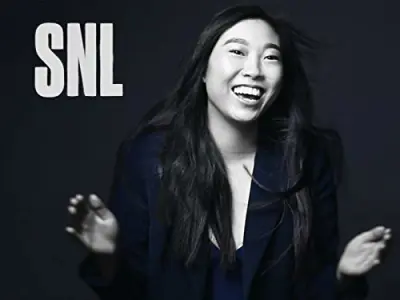 S44E02 · Awkwafina/Travis Scott
Oct 06, 2018
Awkafina (Nora Lum) hosts with musical guest rapper Travis Scott.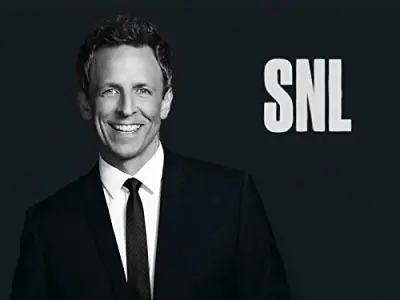 S44E03 · Seth Meyers/Paul Simon
Oct 13, 2018
Seth Meyers hosts with musical guest Paul Simon.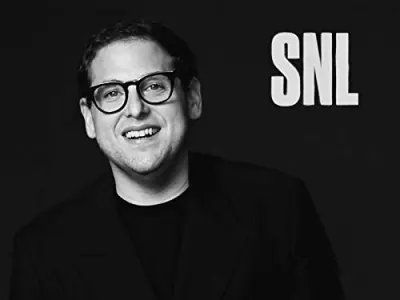 S44E04 · Jonah Hill/Maggie Rogers
Nov 03, 2018
Jonah Hill hosts with musical guest Maggie Rogers.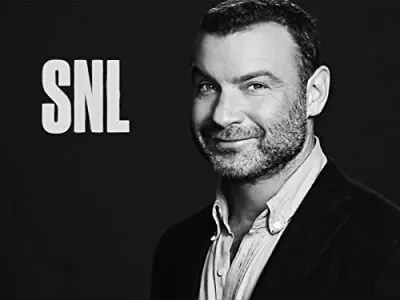 S44E05 · Liev Schreiber/Li'l Wayne
Nov 10, 2018
Liev Schreiber hosts with musical guest Li'l Wayne.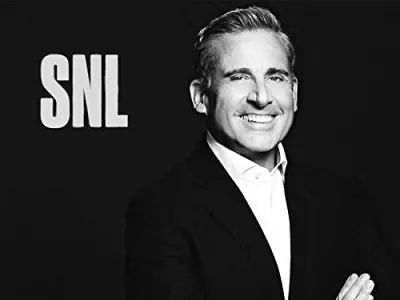 S44E06 · Steve Carell/Ella Mai
Nov 17, 2018
Steve Carell hosts with musical guest Ella Mai.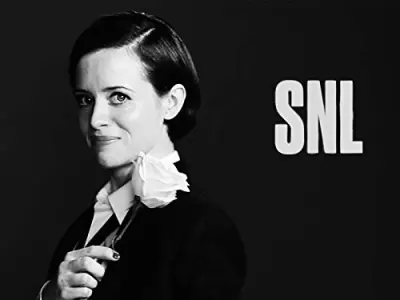 S44E07 · Claire Foy/Anderson .Paak
Dec 01, 2018
Claire Foy hosts, Anderson Paak performs.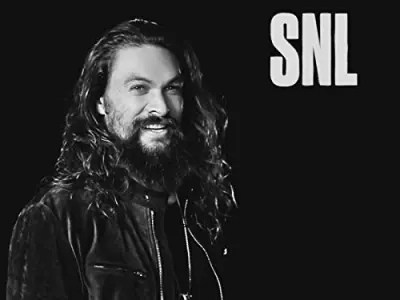 S44E08 · Jason Momoa/Mumford & Sons
Dec 08, 2018
Jason Momoa hosts, Mumford & Sons perform.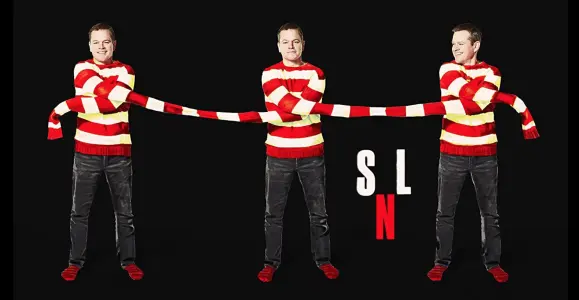 S44E09 · Matt Damon/Mark Ronson and Miley Cyrus
Dec 15, 2018
Matt Damon hosts, Mark Ronson and Miley Cyrus perform.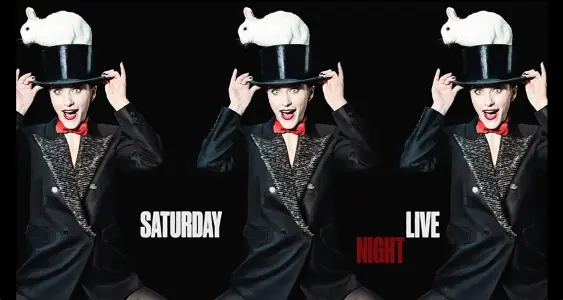 S44E10 · Rachel Brosnahan/Greta Van Fleet
Jan 19, 2019
Rachel Brosnahan hosts and Greta Van Fleet performs.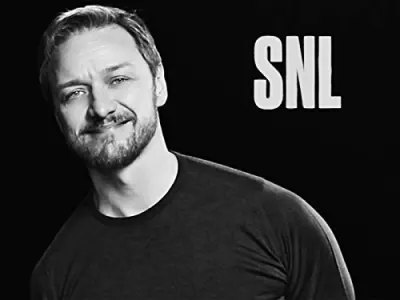 S44E11 · James McAvoy/Meek Mill
Jan 26, 2019
James McAvoy hosts, and Meek Mill performs.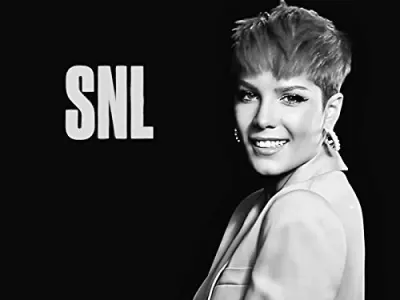 S44E12 · Halsey
Feb 09, 2019
Halsey is the guest host, and also the guest performer.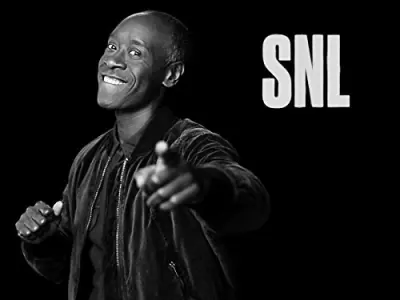 S44E13 · Don Cheadle/Gary Clark Jr.
Feb 16, 2019
Don Cheadle is the guest host, and Gary Clark Jr. performs.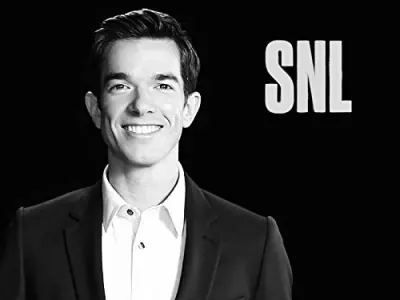 S44E14 · John Mulaney/Thomas Rhett
Mar 02, 2019
John Mulaney is the guest host, and Thomas Rhett performs.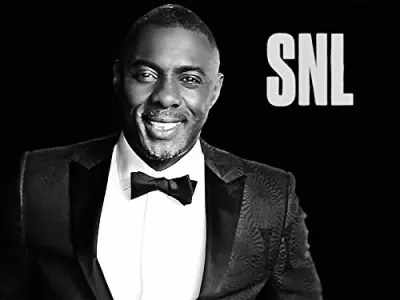 S44E15 · Idris Elba/Khalid
Mar 09, 2019
Idris Elba is the guest host, and Khalid performs.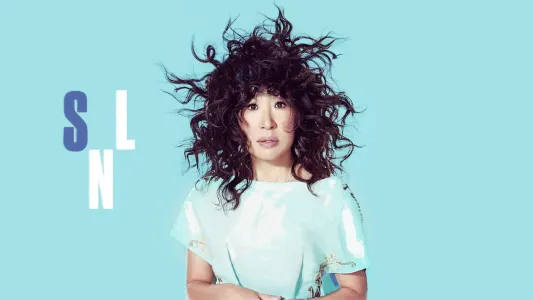 S44E16 · Sandra Oh/Tame Impala
Mar 30, 2019
Sandra Oh is the guest host, and Tame Impala performs.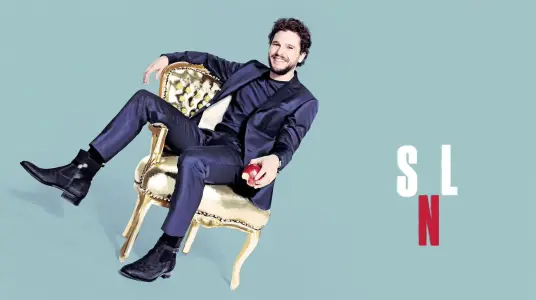 S44E17 · Kit Harington/Sara Bareilles
Apr 06, 2019
Kit Harington hosts and Sara Bareilles performs.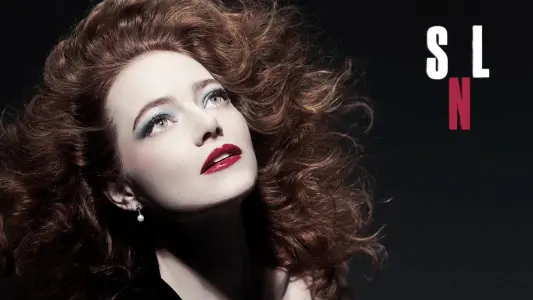 S44E18 · Emma Stone/BTS
Apr 13, 2019
Emma Stone hosts her fourth episode and BTS perform as the first ever K-pop band on SNL.
S44E19 · Adam Sandler/Shawn Mendes
May 04, 2019
Adam Sandler's return to SNL after 25 years with musical guest Shawn Mendes.
S44E20 · Emma Thompson/Jonas Brothers
May 11, 2019
Emma Thompson hosts the Mother's Day show, Jonas Brothers perform.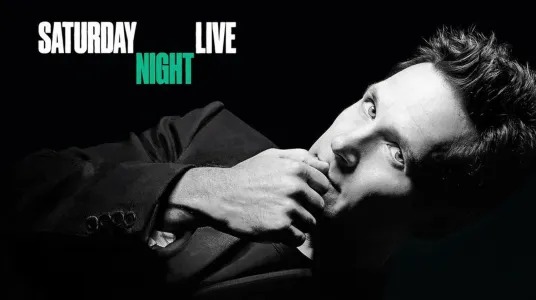 S44E21 · Paul Rudd/DJ Khaled
May 18, 2019
Paul Rudd hosts and DJ Khaled is the musical guest.
About
Saturday Night Live Season 44 (2018) is released on Sep 29, 2018 and the latest season 48 of Saturday Night Live is released in 2022. Watch Saturday Night Live online - the English Comedy TV series from United States. Saturday Night Live is directed by Dave Wilson,Don Roy King,Beth McCarthy-Miller,James Signorelli and created by Lorne Michaels with The Saturday Night Live Band and Darrell Hammond. Saturday Night Live is available online on Peacock Premium and Apple iTunes.
A late-night comedy show featuring several short skits, parodies of television commercials, a live guest band, and a pop-cultural guest host each week. Many of the SNL players have spun off successful independent comedy and/or movie careers from here.
As know as:
Saturday Night Live 25, サタデー・ナイト・ライブ, Субботним вечером в прямом эфире, Уживо суботом увече, NBC's Saturday Night
Production Companies:
NBC Studios, NBC Universal Television, Broadway Video
Taglines:
And now, from New York, the most dangerous city in America, it's Saturday Night Live. (seventh season), It's "NBC's Saturday Night"! (used until 19 March 1977), Live from New York, it's Saturday Night!