Episodes (36)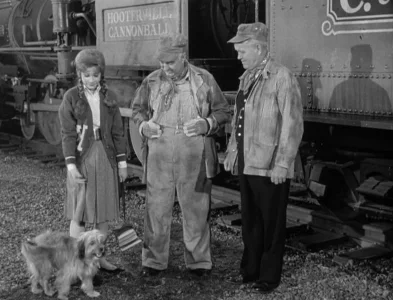 S02E01 · Betty Jo's Dog
Sep 22, 1964
Betty Jo finds a dog who follows her everywhere.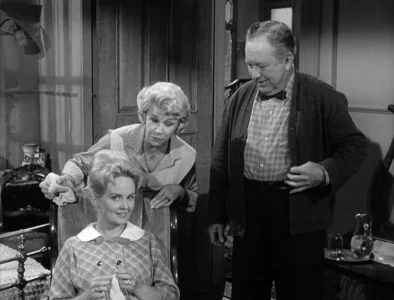 S02E02 · Race Against the Stork
Sep 29, 1964
A friend of Kate's friends comes to visit to have her baby. Joe makes plans to ensure the doctor will be at the Shady Rest in time.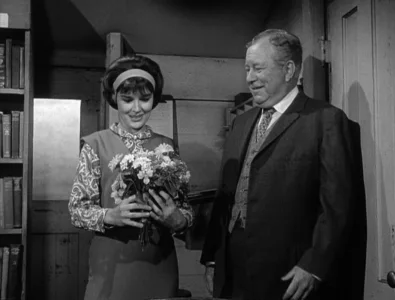 S02E03 · Have Library Will Travel
Oct 06, 1964
The traveling library on the Cannonball Express seems to pass through Hooterville a lot. Uncle Joe is interested in the librarian; is she interested in him?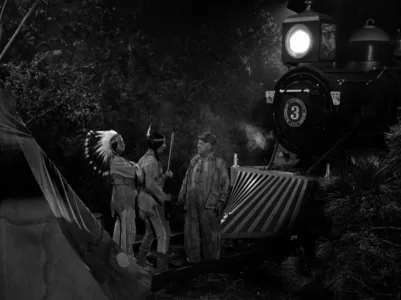 S02E04 · The Umquaw Strip
Oct 13, 1964
The Hooterville Express is under threat again from Homer Bedloe. His latest attack involves part of the rail tracks being on Indian land.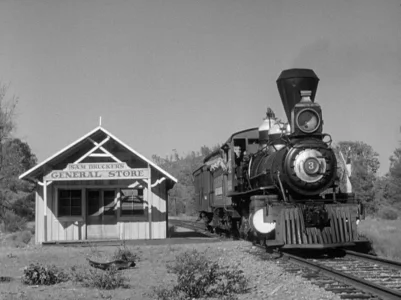 S02E05 · As Hooterville Goes
Oct 27, 1964
Hooterville has a long standing record of being the first community to have their political votes submitted to the state. This time, they have competition from another community.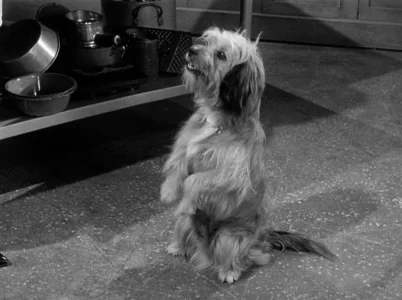 S02E06 · My Dog the Actor
Nov 10, 1964
The family has a potential star in the family. Billie Jo's dog is a finalist for a dog food commercial.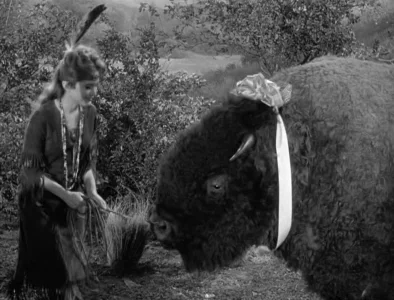 S02E07 · The Great Buffalo Hunt
Nov 17, 1964
Uncle Joe has a new scheme to make money. Get a buffalo, take it to the Shady Rest, and sportsmen will follow.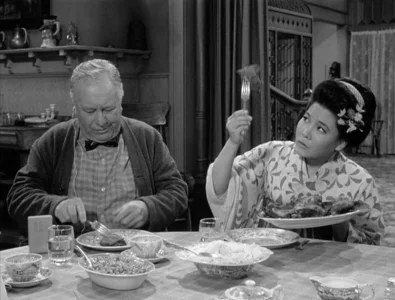 S02E08 · Betty Jo's Pen Pal
Nov 24, 1964
Betty Jo's pen-pal arrives at the Shady Rest for a visit.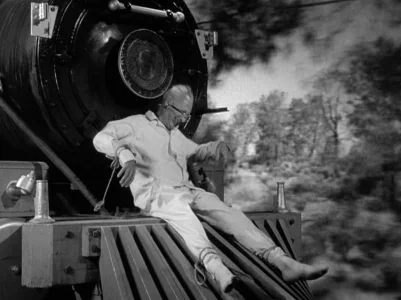 S02E09 · Bedloe's Nightmare
Dec 01, 1964
Bedloe is told by his psychiatrist that he should change his ways and he should love the Cannonball because he having nightmares of the train. When Bedloe visits the Shadyrest Hotel, Kate is not fooled by the change in him when he says he loves that train. They find out Bedloe is planning remove old damaged tracks instead of replacing them to shut down the Cannonball, it is up to Kate to stop him.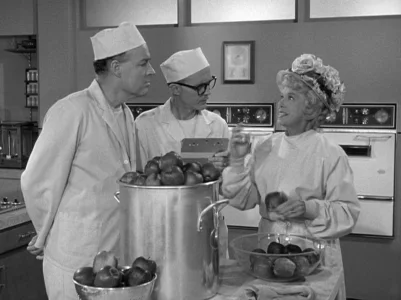 S02E10 · Kate's Bachelor Butter
Dec 08, 1964
A new passenger on the Cannonball Express is surprised when the train stops along the route to pick apples for Kate. He does not understand why the train does not stick to the schedule. Kate is making Bachelor Butter.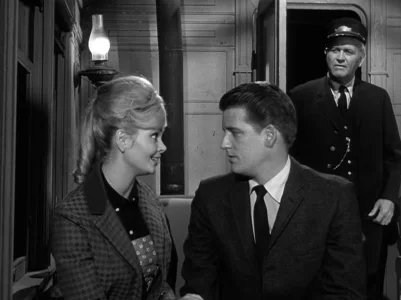 S02E11 · Mother of the Bride
Dec 15, 1964
Kate is angry when she hears that Billie Jo is engaged to Selma Plout's son. It is not the engagement, but rather that he is related to her enemy.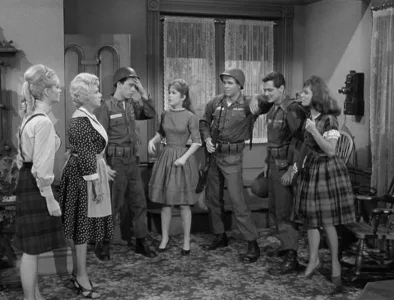 S02E12 · The Lost Patrol
Dec 29, 1964
Some Army soldiers are staying at the Shady Rest as it is near their location for conducting maneuvers. Most men seem to want to maneuver with the girls more than the Army.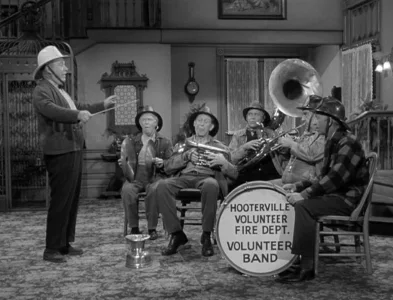 S02E13 · Smoke-Eaters
Jan 05, 1965
Several of the men in town get together for band practice for the Fire Department Volunteer Band. However, there is no Volunteer Fire Department. They decide to raise money to create one.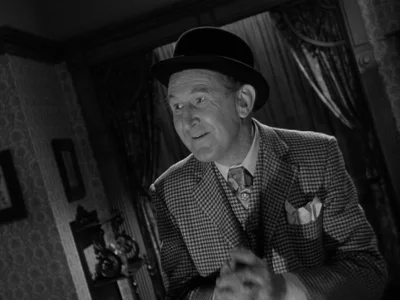 S02E14 · The Curse of Chester W. Farnsworth
Jan 12, 1965
Is there a ghost haunting the Shady Rest? Uncle Joe thinks there is a ghost from a guest 50 years ago.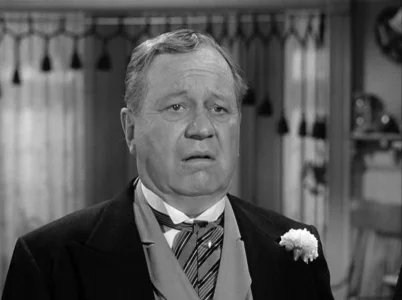 S02E15 · There's No Flame Like an Old Flame
Jan 19, 1965
A former girlfriend of Uncle Joe returns to the Shady Rest to see him. They had almost married, but she ran off with the best man. Now, the marriage seems like it might happen this time.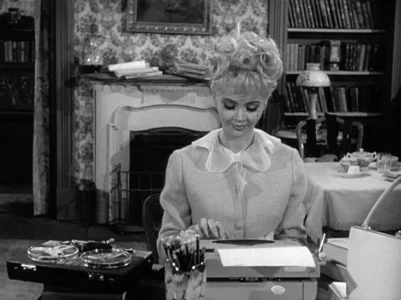 S02E16 · Billie Jo's First Job
Jan 26, 1965
Billie Jo gets her first job, but Kate is not so happy about it.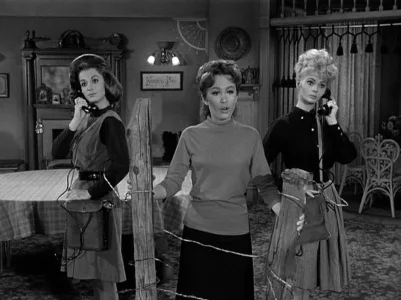 S02E17 · A Matter of Communication
Feb 02, 1965
The girls feel cut off from their friends and things happening in Hooterville since the Shady Rest does not have a telephone. Kate says she cannot afford to have a line put in.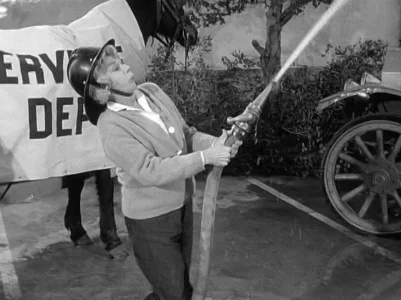 S02E18 · Kate Bradley, Girl Volunteer
Feb 09, 1965
Hooterville finally has their Volunteer Fire Department, but find they are unable to put out a fire that started on the Cannonball Express.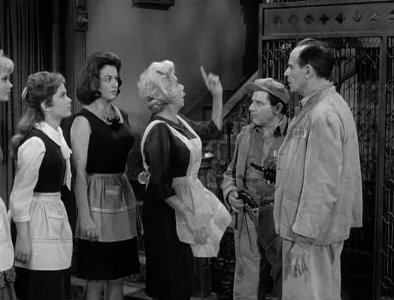 S02E19 · Hooterville Crime Wave
Feb 16, 1965
Uncle Joe sees a way to make money when two escaped convicts are seen in Hooterville. Joe plans to capture them and get the reward money.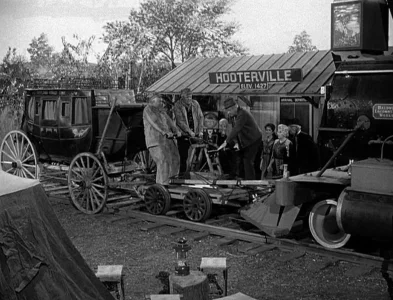 S02E20 · For the Birds
Feb 23, 1965
Homer Bedloe finds another way to destroy the Cannonball Express. Floyd and Charley won't run the train because some birds have built a nest on the tracks.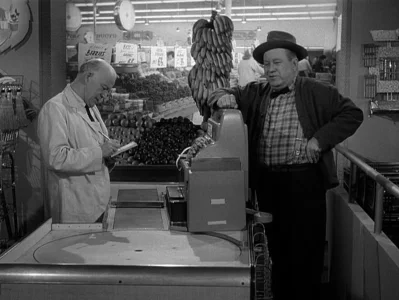 S02E21 · Modern Merchandising
Mar 02, 1965
A new grocery store opens in Pixley. The store has a wide variety of products at a discount price. Sam Drucker starts losing customers.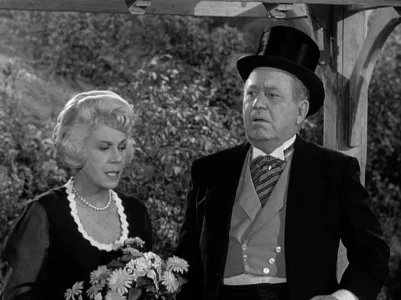 S02E22 · Visit from the Governor
Mar 09, 1965
Uncle Joe's latest scheme involves having the governor visit the Shady Rest for publicity.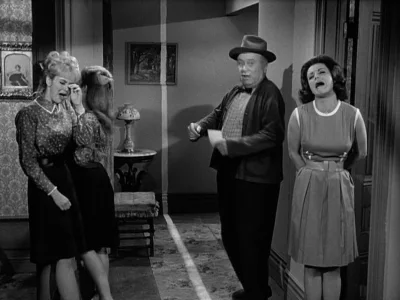 S02E23 · A Borderline Story
Mar 16, 1965
Always on the lookout for a way to make money, when Uncle Joe finds out the Shady Rest property is located on the border of two counties, he decides there has to be a tourist attraction in that situation.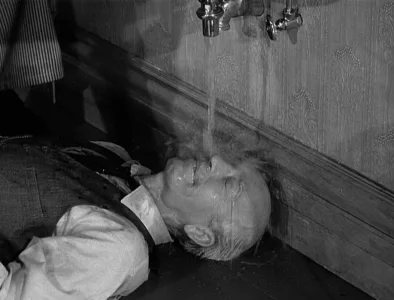 S02E24 · The Shady Rest Hotel Corporation
Mar 23, 1965
The Shady Rest needs to raise money to replace the water heater, and Uncle Joe knows a way to do it.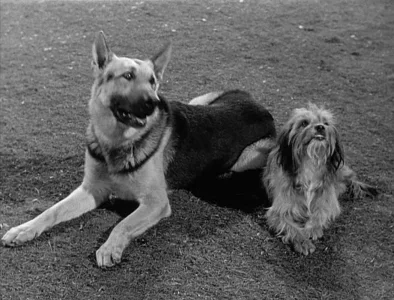 S02E25 · A Tale of Two Dogs
Mar 30, 1965
Betty Jo is upset when she hears that Crabwell Corners claims the cutest dog in the area lives in their town. She says her dog is cuter. This leads to a dispute over which town owns the rights to a Spanish-American cannon.
S02E26 · The Black Box
Apr 06, 1965
The Shady Rest is in danger and does not know it. A special government camera falls from a plane and lands on the Shady Rest. The camera includes an exploding device which can be activated by remote control.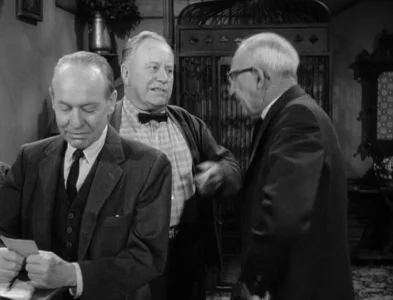 S02E27 · Bedloe's Most Fiendish Scheme
Apr 13, 1965
Homer Bedloe comes up with the perfect plan to get rid of the Cannonball Express. He forces the bank to ask for final payment on Kate's mortgage for the Shady Rest, which would mean there is no need for the train.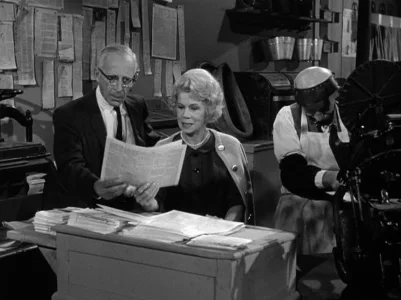 S02E28 · Bedloe Gets His Comeuppance
Apr 20, 1965
The Shady Rest is still at risk as Homer Bedloe is still pressuring the bank to collect the final payment for the mortgage. Kate and the others come up with a way to save the Shady Rest and the Cannonball Express.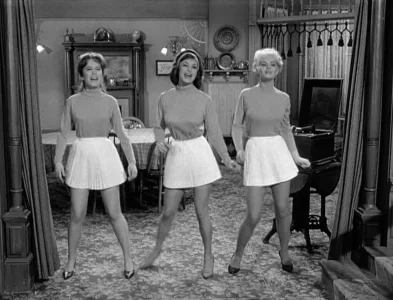 S02E29 · The Mayor of Hooterville
Apr 27, 1965
Uncle Joe decides to run as the first mayor of Hooterville.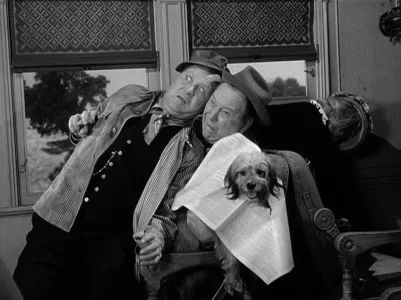 S02E30 · Who's Afraid of the Big Bad Jinx?
May 04, 1965
Lately it seems Uncle Joe can't do anything right, so everyone avoids him.
S02E31 · The Chicken Killer
May 11, 1965
Betty Jo has to defend her dog when the county dog catcher claims the dog has been killing chickens on different farms.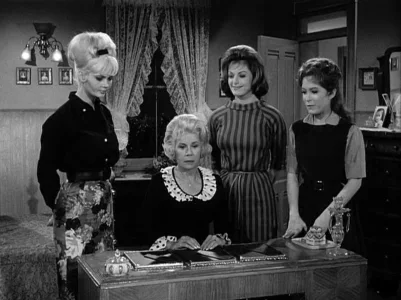 S02E32 · Why Girls Leave Home
May 18, 1965
Bobbie Jo has a chance to move to New York for singing lessons.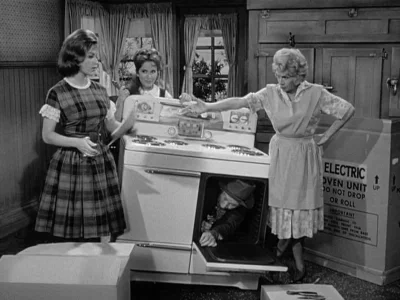 S02E33 · There's No Stove Like an Old Stove
May 25, 1965
Uncle Joe plots to buy a new stove to replace the old wood-burning stove that Kate currently uses. The old stove requires Joe to constantly cut wood for the burning.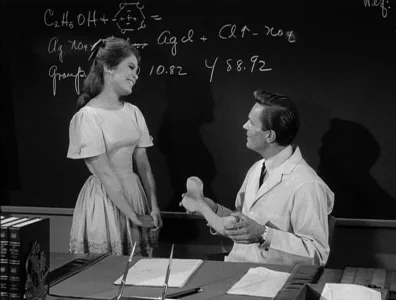 S02E34 · The Brontosaurus Caper
Jun 01, 1965
Betty Jo has a new love interest - her science teacher. She even gives up baseball to have more time to dream of him.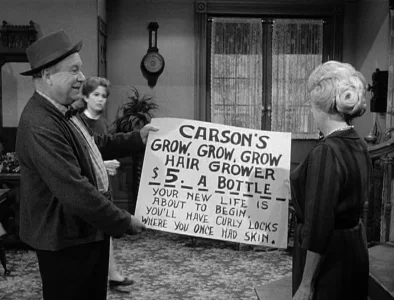 S02E35 · The Hairbrained Scheme
Jun 08, 1965
Uncle Joe's latest scheme is to sell goat milk as a cure for baldness.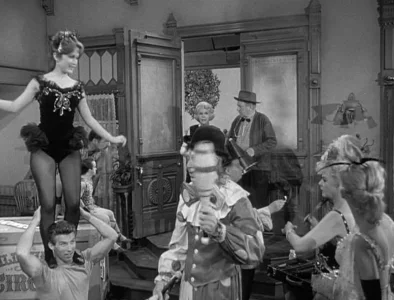 S02E36 · There's No Business with Show Business
Jun 15, 1965
A man with more schemes than Uncle Joe visits the Shady Rest. The circus owner has run out of money for his troupe, and he plans a way for them to stay at the Shady Rest without paying.
About
Petticoat Junction Season 2 (1964) is released on Sep 22, 1964 and the latest season 7 of Petticoat Junction is released in 1969. Watch Petticoat Junction online - the English Comedy TV series from United States. Petticoat Junction is directed by Ralph Levy,Charles Barton,Richard L. Bare,Guy Scarpitta and created by Paul Henning with Edgar Buchanan and Linda Henning.
As know as:
Petticoat Junction, Petticoat Junction(English), Petticoat Junction(French), Dern Tootin'
Production Companies:
Filmways Television, McCadden Productions
Cast & Crew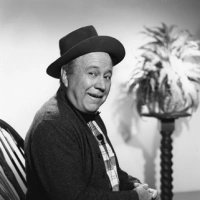 Edgar Buchanan
As Uncle Joe Carson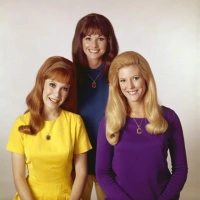 Linda Henning
As Betty Jo Bradley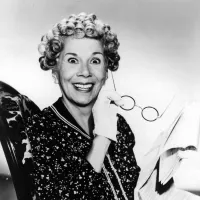 Bea Benaderet
As Kate Bradley
Frank Cady
As Sam Drucker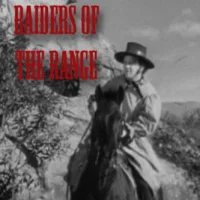 Rufe Davis
As Floyd Smoot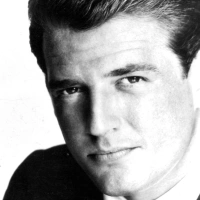 Mike Minor
As Steve Elliott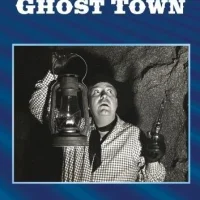 Smiley Burnette
As Charley Pratt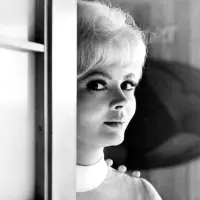 Jeannine Riley
As Billie Jo Bradley
Pat Woodell
As Bobbie Jo Bradley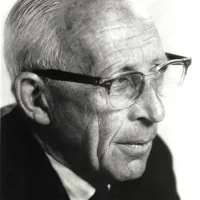 Charles Lane
As Homer Bedloe