Episodes (12)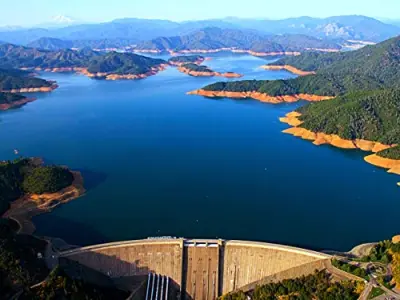 S07E01 · On the Water
Apr 24, 2016
An aerial tour of America's waterways, dams, wetlands and canals.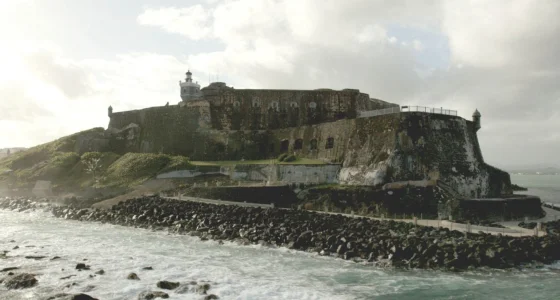 S07E02 · Puerto Rico & US Virgin Islands
May 01, 2016
They are two different U.S. Territories but are bound together by the same sapphire blue sea. Aerial America travels to the waters of the Caribbean and explores the rich history and stunning natural beauty of both Puerto Rico and the U.S. Virgin Islands - a collection of islands that will surprise airborne viewers at every turn.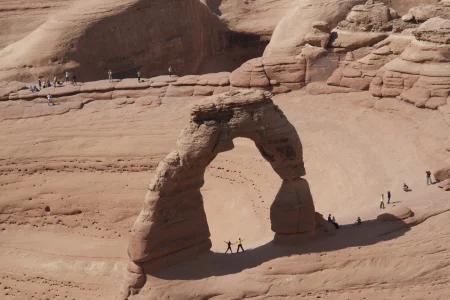 S07E03 · Natural Wonders
May 08, 2016
Soar across the United States and discover the fascinating geological story behind America's most breathtaking natural wonders. Find out why some took millions of years to form... and how others were created in the blink of an eye... by terrifying forces deep below... and even... crashing meteorites from outer space. From the bottom of the Grand Canyon... to the top of North America's highest peak... and across the stunning plains and valleys that lie in between, Aerial America: Natural Wonders takes viewers on a thrilling journey of discovery.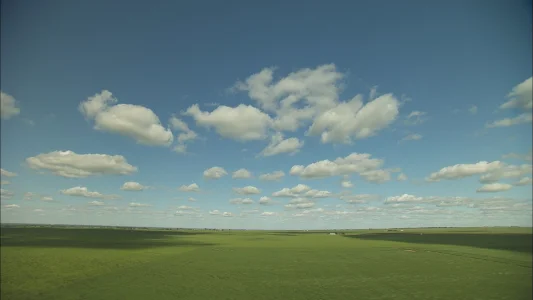 S07E04 · The Great Plains
May 22, 2016
Once written off as the Great American Desert, today, it is the breadbasket of the nation. AERIAL AMERICA: THE GREAT PLAINS explores this vast American region that covers over parts, of at least, ten U.S. states and stretches from the corner of Texas right up to the Canadian border. Soar the open skies with the cameras of Aerial America and discover the mysteries, ancient geology, the characters and the creatures that make this region so unique.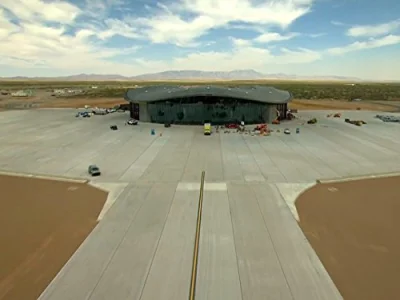 S07E05 · Roadside Attractions
May 29, 2016
A surprisingly cool tour above America's famous routes, country lanes, and long highways. Mix of history and pop culture includes overhead views of Jefferson Davis' last home and the cornfield where Buddy Holly's plane crashed.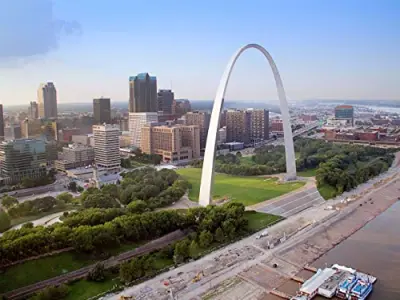 S07E06 · Man-Made Marvels
Jun 05, 2016
The vast beauty of America isn't evident only in its spacious skies, dramatic shores, and sweeping plains. It's also in its skyline towers, stunning monuments, and gravity-defying bridges. Join us on a soaring, swooping voyage across our nation's biggest, boldest, and most dazzling man-made projects. From The Statue of Liberty to Seattle's Space Needle and everything in between, these majestic structures stand as symbols of our creativity, give us glimpses of our changing ideas, and provide building blocks for our future.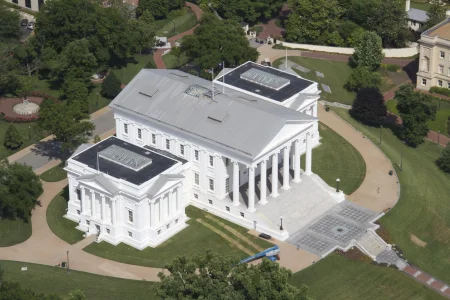 S07E07 · The South
Jun 12, 2016
The South is well known for its grace, hospitality, and charm - but this region is also the birthplace to many legendary tales and deep-seated conflicts, whose outcomes continue to resonate across the nation, even today. Among its bucolic streets, Civil Rights were fought for and won. On its sandy coasts, the most devastating war in the nation's history was started - and in the skies, two brothers dared to catch the warm southern winds, to launch the world's first airplane. Fly with Aerial America over gulf shores, smoky mountains, and cities that continue to reinvent...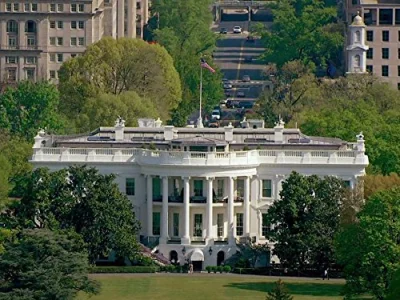 S07E08 · Trailblazers
Jun 19, 2016
Presidents and pilots. Athletes and authors. Engineers and entertainers. America has seen over two centuries of trailblazers, pioneering men and women who have altered our culture, our landscapes, and our lives. Take a coast-to-coast tour over the locales where these leaders made history. From Mount Vernon to Silicon Valley, from Lambeau Field to Walden Pond and landmarks in between, we celebrate the places and the people who blazed a trail and took our nation in a new direction.
S07E09 · New England
Jun 26, 2016
From Vermont's brilliant fall colors, to New Hampshire's highest peaks, to Maine's rugged coast and to Massachusetts' remote islands... AERIAL AMERICA: NEW ENGLAND uncovers all the natural wonders of this region. We travel to harbors, rocky peaks and battlefields revealing the historic landscape of the Birthplace of America. This is New England!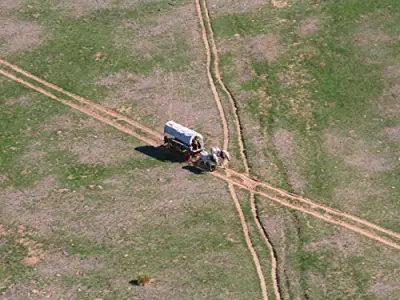 S07E10 · The Wild West
Jul 03, 2016
The American West has fascinated people for generations and it's no wonder. It's a region of tall tales and larger-than-life characters, intermingling cultures and powerful industries, and stunning landscapes best enjoyed from breathtaking heights. Aerial America: The Wild West whisks you across the western frontier, from the St. Louis Arch to the Pacific shores to the Alaskan wilderness. Watch as we capture its many visual wonders and celebrate the men, women, and children who made their way across our nation and into the pages of history.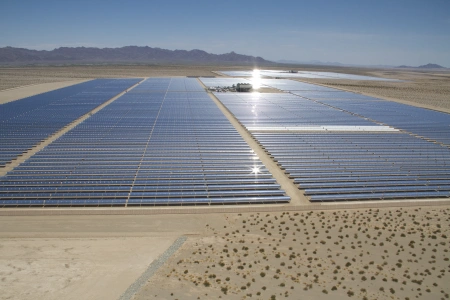 S07E11 · Southern California
Jul 10, 2016
From beaches to desert sands, from mountaintop to sprawling city, Southern California is a land of extremes and possibilities. AERIAL AMERICA soars over Southern California to explore the area's incredible scenes and history, from the infamous "Water Wars," to mysterious symbols left behind by ancient people, to the movie moguls that made Hollywood.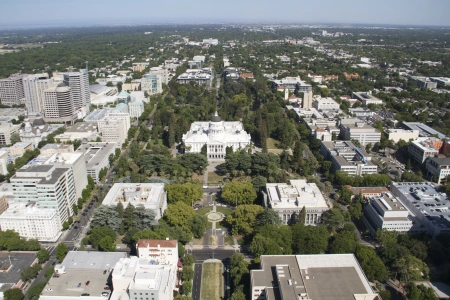 S07E12 · Northern California
Jul 10, 2016
The Smithsonian Channel's AERIAL AMERICA soars over Northern California to discover a world of unparalleled wildness and beauty. In that landscape, humanity has produced an unmatched scale of achievement--the city of San Francisco, Silicon Valley, and the wineries of Napa - but all this is threatened by the inherent instability of the land. Northern California could yet come crashing down.
About
Aerial America Season 7 (2016) is released on Apr 24, 2016 and the latest season 8 of Aerial America is released in 2019. Watch Aerial America online - the English Documentary TV series from United States. Aerial America is directed by Toby Beach,Eric Cochran,Richard Mervyn and created by Michael Angelella with Jim Conrad and Steve Toney.
As know as:
L'America vista dal cielo, Amerika zhora, Els Estats Units des de l'aire, Aerial America, Amerika von oben
Production Companies:
Tusker Television
Cast & Crew
Jim Conrad
As Narrator
Steve Toney
As Reenactor