Vikings Season 4 Trailer & Clips
Episodes (20)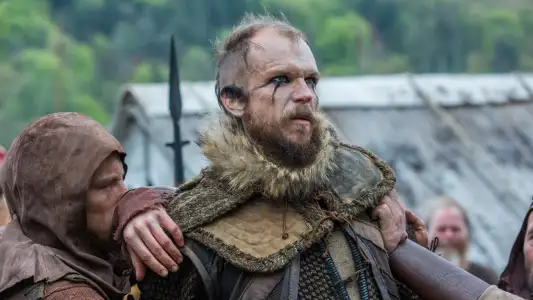 S04E01 · A Good Treason
Feb 18, 2016
As Ragnar lies in his sick bed in Kattegat, events unfold beyond his control.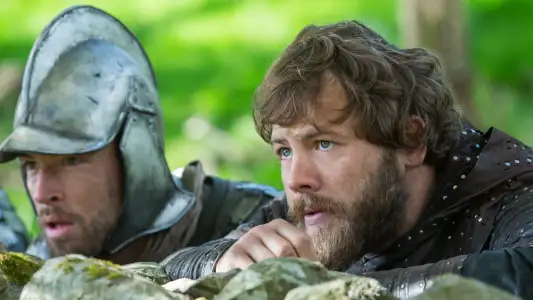 S04E02 · Kill the Queen
Feb 25, 2016
Ragnar and Floki are still at odds; Rollo makes great attempts to win over his new bride, Princess Gisla; Bjorn's survival skills are put to the test; King Ecbert sets the task for his son Aethelwulf to rescue Queen Kwenthrith.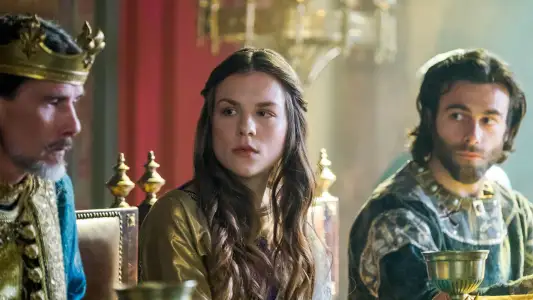 S04E03 · Mercy
Mar 03, 2016
Ragnar tells Floki he has to pay a heavy price for his actions. Rollo finds an ally in Count Odo. Bjorn Ironside finds more than he bargained for in the wilderness.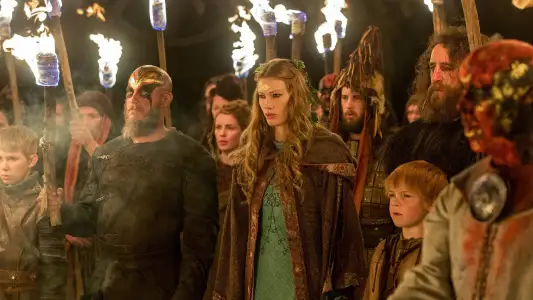 Ragnar gets to know the new slave woman while Rollo reveals his ambitions to his wife. Bjorn meets an unexpected warrior on his way home.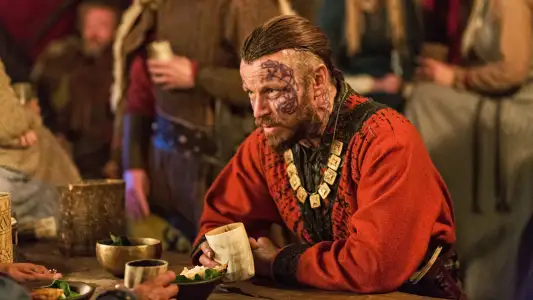 S04E05 · Promised
Mar 17, 2016
Halfdan the Black arrives in Kattegat. Floki reveals a secret to Finehair. Ragnar and Yidu become closer. Meanwhile Lagertha settles a score.
S04E06 · What Might Have Been
Mar 24, 2016
Ragnar reveals his plan to raid Paris again, and although the fleet is storm-tossed as it sets out, the challenge lies in Frankia where Rollo awaits. Meanwhile, Ecbert dispatches Aethelwulf and Alfred on a pilgrimage to Rome.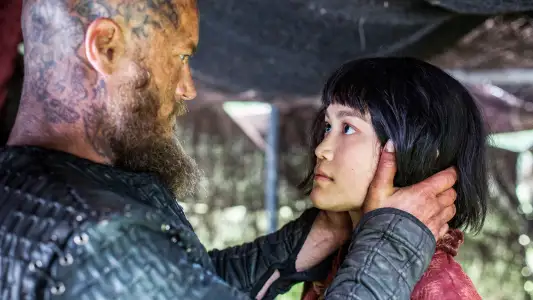 S04E07 · The Profit and the Loss
Mar 31, 2016
Now aware that Rollo has betrayed him, Ragnar carries out his plan of attack, which has dire consequences. Ecbert is given an offer from Prince Wigstan of Mercia. Harbard causes a stir with the women of Kattegat.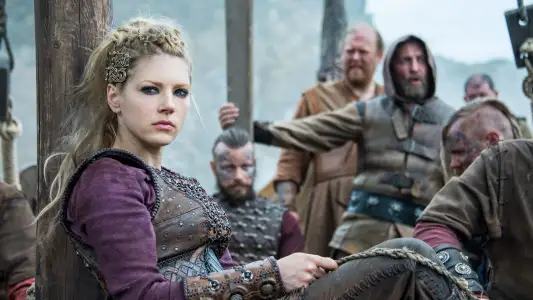 S04E08 · Portage
Apr 07, 2016
After facing defeat on the river, Ragnar refuses to retreat, prompting him to change his methods of attacking Paris. Count Odo's plot against Charles and Rollo backfires. Ecbert now rules Mercia, which dissatisfies Kwenthrith.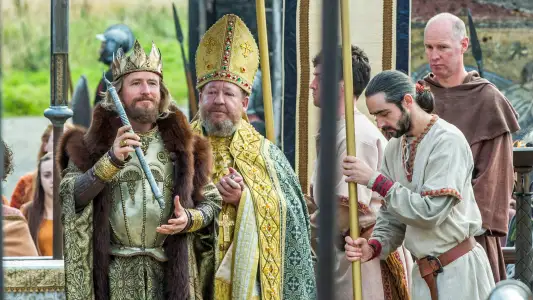 S04E09 · Death All 'Round
Apr 14, 2016
The Vikings finally reach the river. Aethelwulf and Alfred reach Rome. Erlendur makes his move against Bjorn. Sigurd makes a shocking discovery in Kattegat. Ecbert is crowned king in Mercia.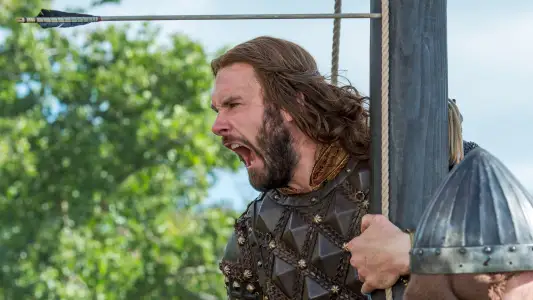 S04E10 · The Last Ship
Apr 21, 2016
A ferocious battle between the Vikings and the Franks eventually comes down to Ragnar against Rollo. The outcome will seal the fate of the two brothers.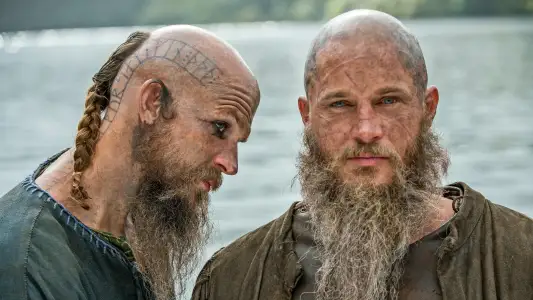 S04E11 · The Outsider
Nov 30, 2016
Ragnar has returned to Kattegat where he devises a plan to return to Wessex to right past wrongs.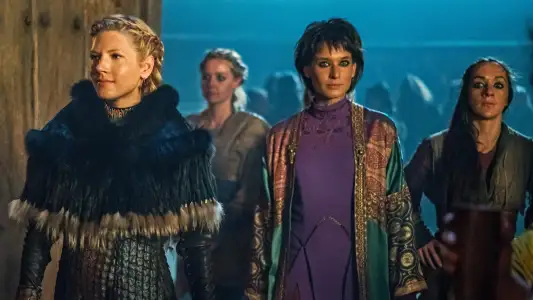 S04E12 · The Vision
Dec 07, 2016
Ragnar seeks to equip his voyage to Wessex, even while being warned that the gods have deserted him. Bjorn prepares to fulfill his dream of exploring the Mediterranean.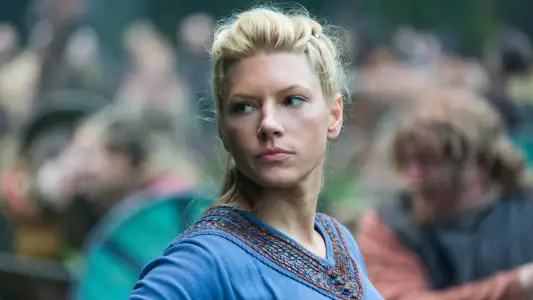 S04E13 · Two Journeys
Dec 14, 2016
Ragnar and Ivar face a difficult decision in regards to their crew; Bjorn has an unexpected reunion.
S04E14 · In the Uncertain Hour Before the Morning
Dec 21, 2016
Lagertha attempts to fulfill a long-held ambition; Ragnar negotiates an unexpected concession from King Ecbert.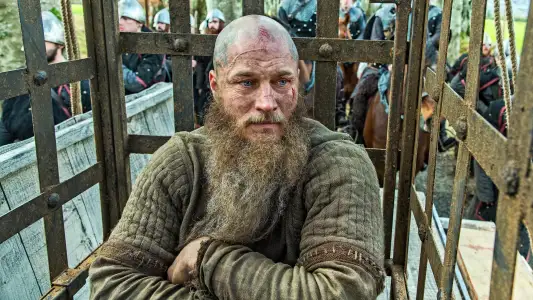 S04E15 · All His Angels
Dec 28, 2016
King Aelle can't hide his pleasure when Ragnar arrives in a cage and shows him no mercy.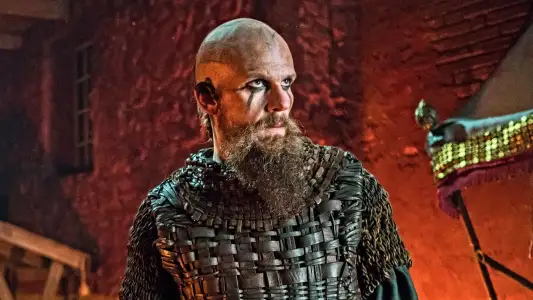 S04E16 · Crossings
Jan 04, 2017
Bjorn's fleet sails onward and launches a surprise attack. Back in Kattegat, Lagertha continues in her quest for power.
S04E17 · The Great Army
Jan 11, 2017
The Great Army is gathering in Kattegat, as Lagertha is saved by Bjorn Ironside from the hands of Ragnar's sons. Rollo is establishing the kingdom of Normandie as a safe-heaven for all vikings in search for land.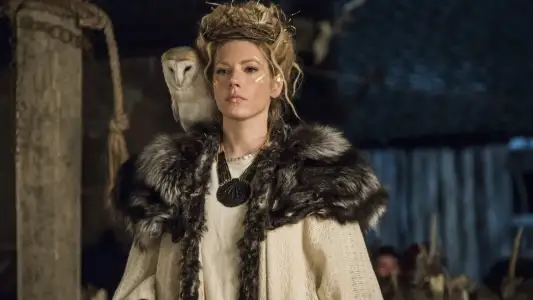 S04E18 · Revenge
Jan 18, 2017
Ragnar's plan comes to fruition; the Viking army lands on the coast of Northumbria.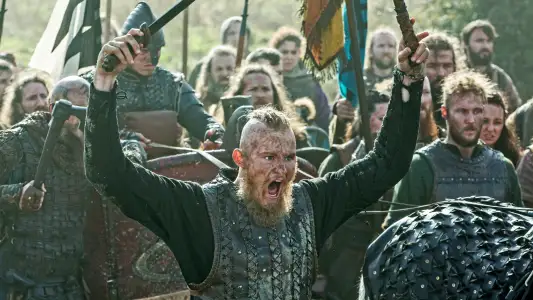 S04E19 · On the Eve
Jan 25, 2017
The Viking army causes panic in the English countryside as King Ecbert and Aethelwulf plan the defense of the Kingdom of Wessex.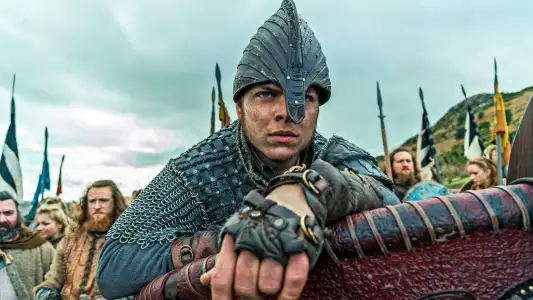 S04E20 · The Reckoning
Feb 01, 2017
Prince Aethelwulf finds himself subject to the Vikings' battle master plan; Ecbert remains behind with a plan of his own.
About
Vikings Season 4 (2016) is released on Feb 18, 2016 and the latest season 6 of Vikings is released in 2019. Watch Vikings online - the Norse, Old Action TV series from Ireland. Vikings is directed by Ciaran Donnelly,Ken Girotti,Steve Saint Leger,Jeff Woolnough and created by Michael Hirst with Katheryn Winnick and Gustaf Skarsgård. Vikings is available online on Amazon Prime Video and Hulu.
The adventures of a Ragnar Lothbrok: the greatest hero of his age. The series tells the saga of Ragnar's band of Viking brothers and his family as he rises to become King of the Viking tribes. As well as being a fearless warrior, Ragnar embodies the Norse traditions of devotion to the gods: legend has it that he was a direct descendant of Odin, the god of war and warriors.
As know as:
Вікінги, Viikingit, Vikingi, Viikingid, Vikingii
Countries:
Ireland, Canada
Language:
Norse, Old, Latin, French, Arabic, Greek, Ancient (to 1453), Russian, English, Old English
Production Companies:
World 2000 Entertainment, Take 5 Productions, Shaw Media
Taglines:
The Storm Is Coming, Who will rise? (Season 5), Who Will Fall (season 4), A New Reign Begins (season 6), Descend into Darkness
Cast & Crew
Katheryn Winnick
As Lagertha
Gustaf Skarsgård
As Floki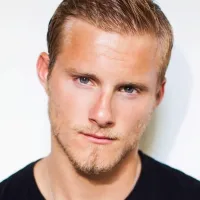 Alexander Ludwig
As Bjorn Lothbrok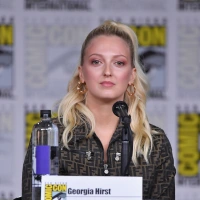 Georgia Hirst
As Torvi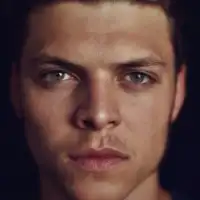 Alex Høgh Andersen
As Ivar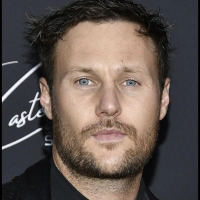 Jordan Patrick Smith
As Ubbe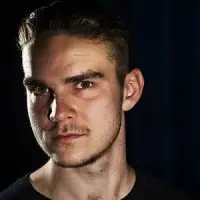 Marco Ilsø
As Hvitserk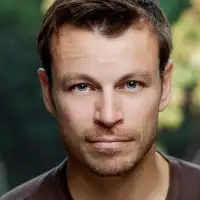 Peter Franzén
As King Harald Finehair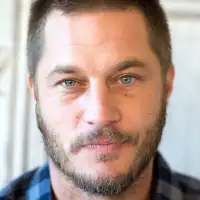 Travis Fimmel
As Ragnar Lothbrok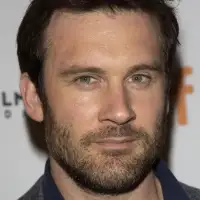 Clive Standen
As Rollo