Episodes (25)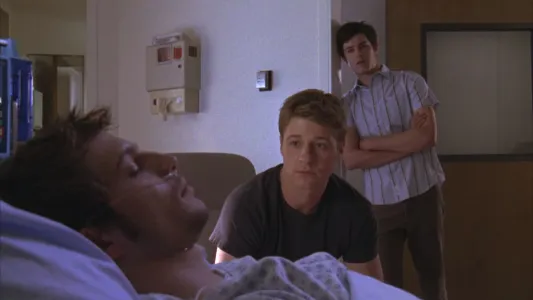 S03E01 · The Aftermath
Sep 08, 2005
Ryan and Marissa deal with the aftermath of Trey's shooting. Kirsten meets Charlotte at rehab.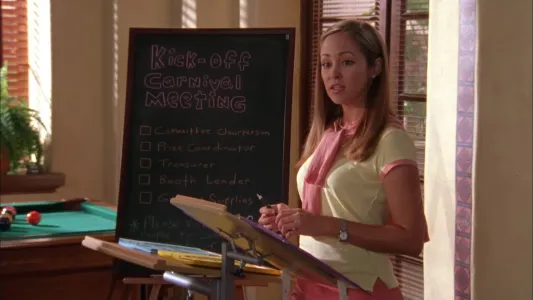 S03E02 · The Shape of Things to Come
Sep 15, 2005
The new dean of Harbor School wants to expel Ryan and Marissa. Summer fights with Taylor over being Social Chair. Kirsten worries about leaving rehab.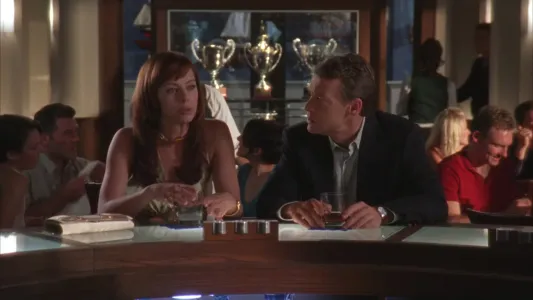 S03E03 · The End of Innocence
Sep 22, 2005
Caleb's will is read. Ryan and Marissa are told to stay apart.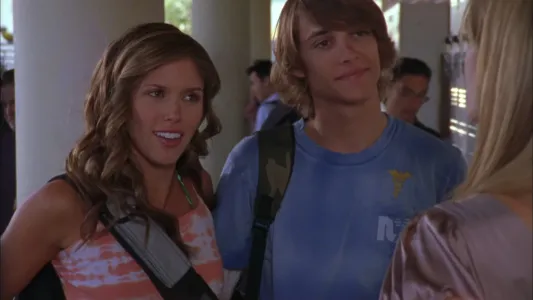 S03E04 · The Last Waltz
Sep 29, 2005
Public school? No problem. Marissa's glad to be at a school where no one knows about her. Oops. Everyone knows. Charlotte closes in on Kirsten. And Summer spies on someone lip-locked with Taylor.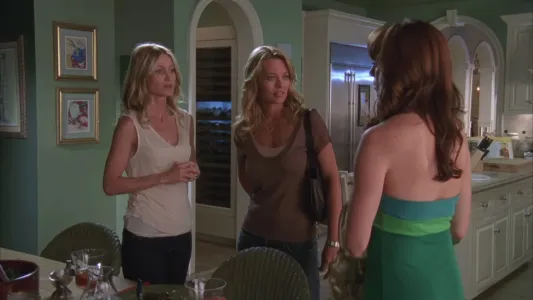 S03E05 · The Perfect Storm
Nov 03, 2005
Is Ryan shipping out? Sandy's mind-meld persuasion skills fail to convince him to stay. But where there's a will, there's another Cohen way. Charlotte now zeroes in on Julie; Summer outwits Taylor.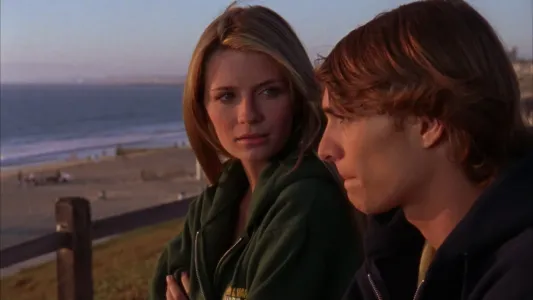 S03E06 · The Swells
Nov 10, 2005
Party by night. Surf by first light. The Dawn Patrol beach blast is the backdrop for a developing Marissa-Johnny attraction. Meanwhile, Taylor has a crush on...Seth?! And Ryan again lets his fists do the talking.
S03E07 · The Anger Management
Nov 17, 2005
Charlotte and Julie throw a faux-benefit. Taylor causes a rift between Seth and Summer. The tension between Ryan and Volchok comes to a head.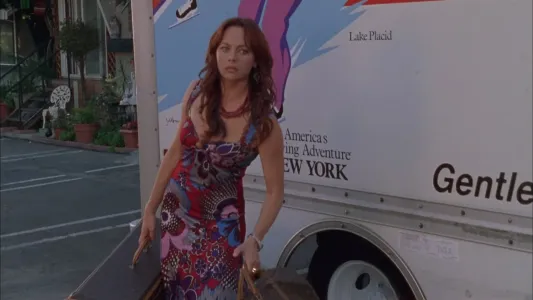 S03E08 · The Game Plan
Dec 01, 2005
College applications are due, and everyone has to make up their minds about where to apply. But will their relationships survive this next chapter of their lives?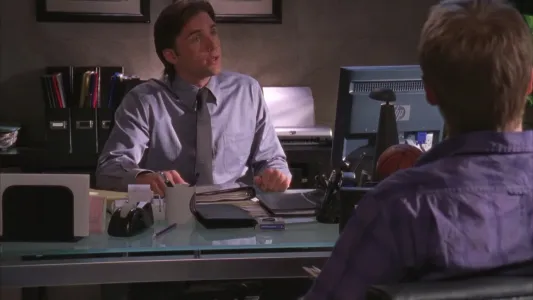 S03E09 · The Disconnect
Dec 08, 2005
Marissa cares for an injured Johnny. But are they getting too close? Seth becomes insecure when Summer gets a higher score than him on the SATs.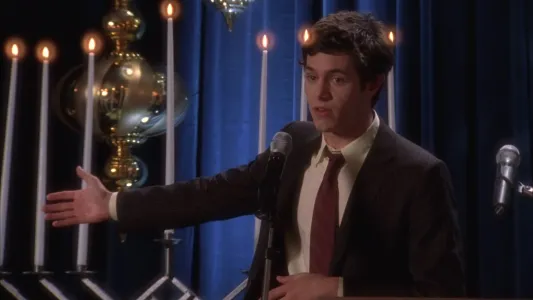 S03E10 · The Chrismukkah Bar Mitz-vahkkah
Dec 15, 2005
Ryan, Marissa, Seth, and Summer raise money for Johnny's surgery by throwing Ryan a Bar Mitzvah.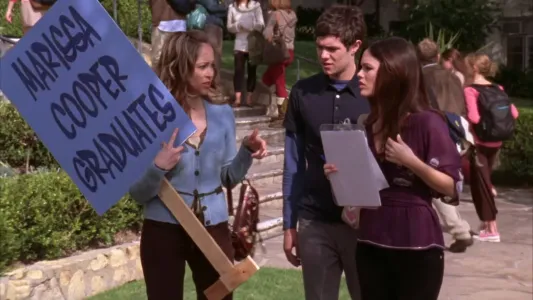 S03E11 · The Safe Harbor
Jan 12, 2006
Ryan, Seth, and Summer plot to get Marissa back into Harbor School.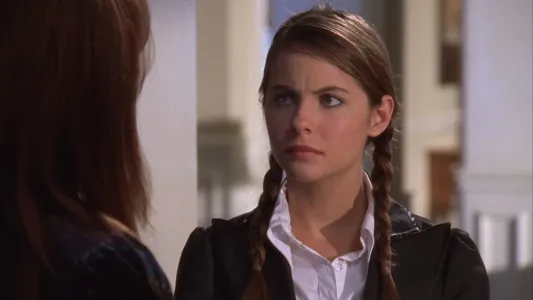 S03E12 · The Sister Act
Jan 19, 2006
Marissa's sister returns home from boarding school with secrets, lies, and a bag of stolen cash. Veronica and Julie compete for the affections of Niel Roberts. Johnny tries to distance himself from Marissa.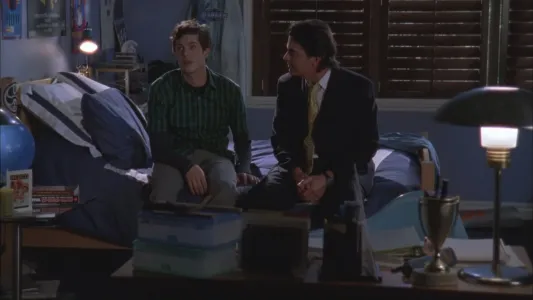 S03E13 · The Pot Stirrer
Jan 26, 2006
Julie throws Kaitlyn a birthday bash. Sandy tries to close a deal. Marissa butts heats with her sister. Seth spirals after being offered a college interview.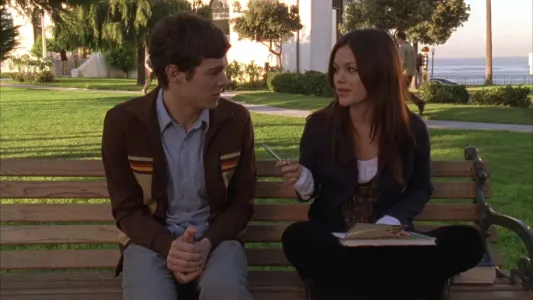 S03E14 · The Cliffhanger
Feb 02, 2006
The Johnny-Kaitlin-Marissa-Ryan situation finds closure, perhaps, and tragedy for sure. Summer may be running out of forgiveness for Seth's half-truths. And Dr. Roberts makes a startling admission to Julie.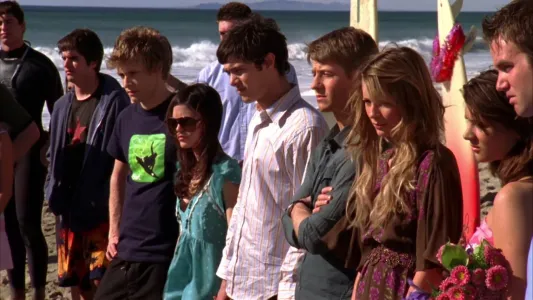 S03E15 · The Heavy Lifting
Feb 09, 2006
Kirsten and Julie throw a Valentine's Day party, as the community mourns the loss of Johnny.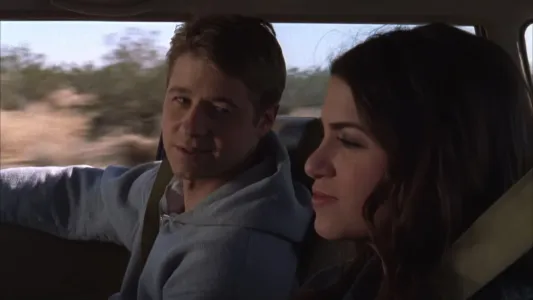 S03E16 · The Road Warrior
Mar 09, 2006
Ryan and Sadie go on a road trip to look for Johnny's dad. A concerned Summer finds out about her dad's relationship with Julie. The police suspect foul play in Johnny's death. Marissa runs into Volchok.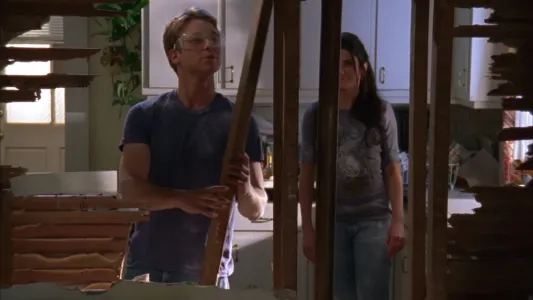 S03E17 · The Journey
Mar 16, 2006
The Cohens throw Ryan a party for his eighteenth birthday. Ryan can't decide whether or not to invite Marissa. Sandy tries to track down Dawn. Summer confronts Julie. Marissa crashes into an old memory.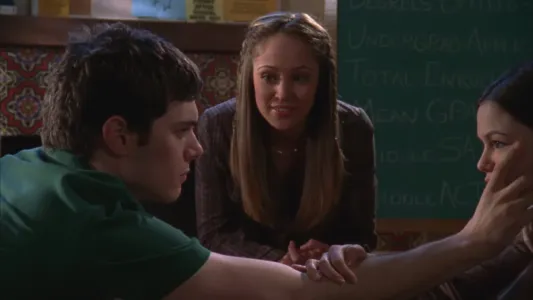 S03E18 · The Undertow
Mar 23, 2006
Jess returns with news about Trey. Kirsten helps Ryan confront his savior complex. Seth and Summer receive sex counseling from Taylor.
S03E19 · The Secrets and Lies
Mar 30, 2006
Marissa's ties with Volchok send her into a substance abuse downward spiral. Summer is concerned about her friend--and the fate of her father's relationship if things don't improve. Ryan and Sadie's relationship is on the line, as Ryan and Marissa keep finding themselves intertwined in one another's lives. Seth spends some quality time with Kirsten, as she reaches nine months sober. The events at Newport Group turn violent.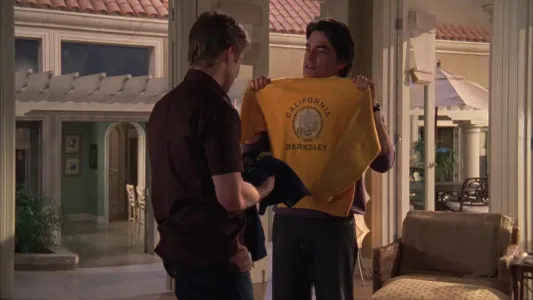 S03E20 · The Day After Tomorrow
Apr 06, 2006
College acceptance letters arrive. Three get in... and one doesn't.
S03E21 · The Dawn Patrol
Apr 13, 2006
Ryan heads to Albuquerque to invite his mom to graduation, while Summer tries to figure out why Seth broke up with her.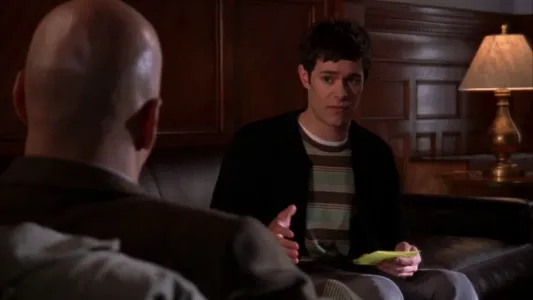 S03E22 · The College Try
Apr 20, 2006
Ryan and Marissa arrive at Berkeley, and Summer and student/poseur Seth visit Brown for freshman orientation weekends. Familiar faces surface.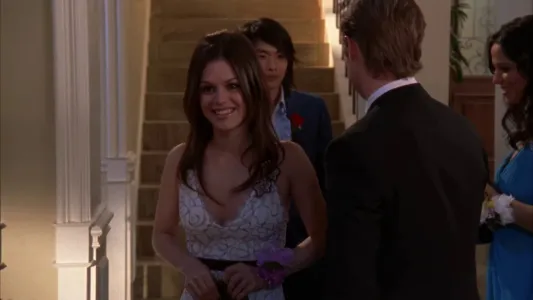 S03E23 · The Party Favor
Apr 27, 2006
Harbor's Senior Prom brings out the best and the worst in everyone.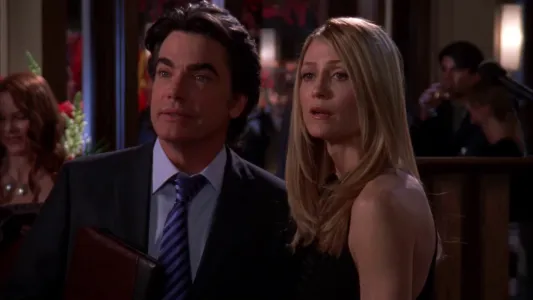 S03E24 · The Man of the Year
May 04, 2006
Sandy is voted Man of the Year. Kirsten hits the bottle. Summer tries to write an impulsive wrong. Ryan is blackmailed into stealing a car. Seth burns down his dad's office. Marissa gets Kaitlyn out of trouble.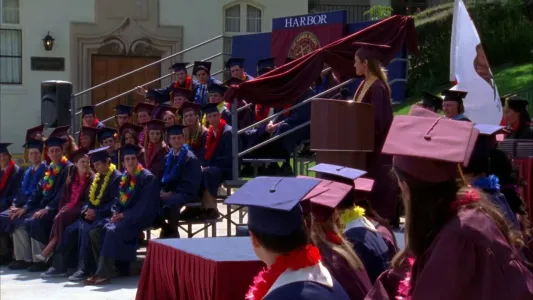 S03E25 · The Graduates
May 18, 2006
On graduation day, Marissa is leaving to be with her dad, but Volchok has feelings for her and is angry at Ryan.
About
The O.C. Season 3 (2005) is released on Sep 08, 2005 and the latest season 4 of The O.C. is released in 2006. Watch The O.C. online - the English Comedy TV series from United States. The O.C. is directed by Ian Toynton,Michael Lange,Michael Fresco,Tony Wharmby and created by Josh Schwartz with Peter Gallagher and Kelly Rowan. The O.C. is available online on Hulu and HBO Max.
A troubled teen named Ryan is taken in by a public defense lawyer and his rich real estate developer wife in Newport Beach, California after he is kicked out and abandoned by his alchoholic and unstable mother. He meets their quick-witted son Seth and they soon become best friends.
As know as:
The O.C., Rebel în California, Życie na fali, Кварталът на богатитe, A narancsvidék
Production Companies:
Wonderland Sound and Vision, Warner Bros. Television, College Hill Pictures Inc.
Taglines:
The O.C. Orange County, It's where all the beautiful people live, The best new show of the summer is coming this fall., The Sun Is Setting On The OC (Series Finale), It's nothing like where you live. And nothing like what you imagine.