Nashville Season 5 Trailer & Clips
Episodes (22)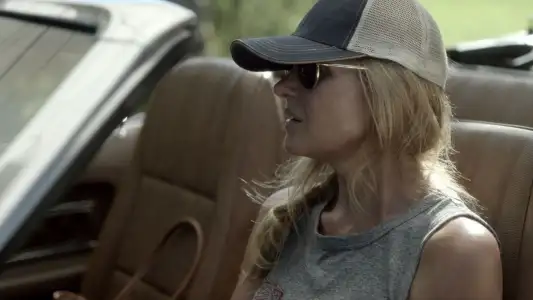 S05E01 · The Wayfaring Stranger
Jan 06, 2017
Shocking news about Juliette creates a wave of emotions throughout Nashville.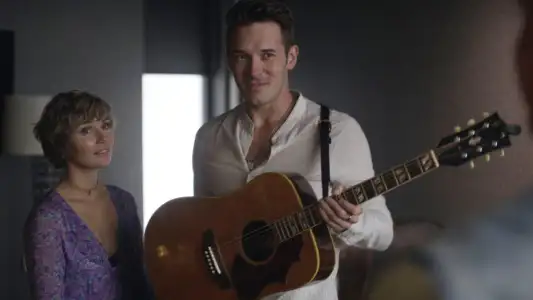 S05E02 · Back in Baby's Arms
Jan 05, 2017
With Maddie living back home, Rayna and Deacon face new challenges; emotions run high through Nashville as surprising news about Julliette comes to light.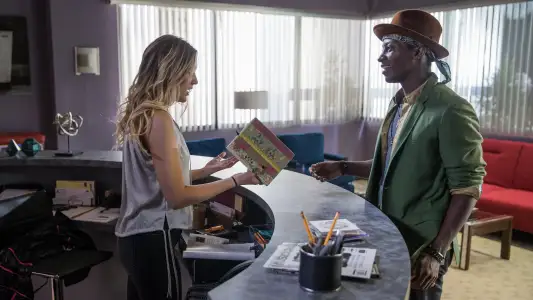 S05E03 · Let's Put It Back Together Again
Jan 12, 2017
Maddie begins an internship at a recording studio and meets a street musician. Avery struggles producing a young YouTube sensation. Juliette meets her guardian angel.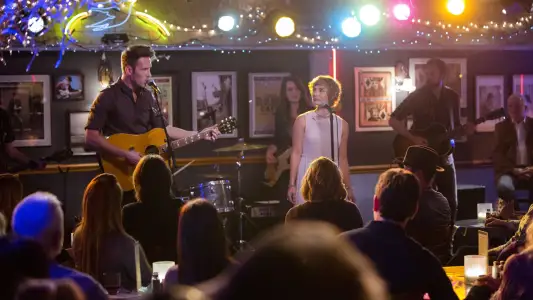 S05E04 · Leap of Faith
Jan 19, 2017
Rayna receives a stunning and generous offer from tech guru Zach Welles regarding Highway 65, but Rayna wonders if it's too good to be true. Meanwhile, she and Bucky struggle to find the perfect director for the music video that will launch the Exes' new single. Juliette seeks treatment that is more advanced than her physical therapist recommends. Juliette considers that she might need healing of a more spiritual nature. Will and Kevin look for an apartment together.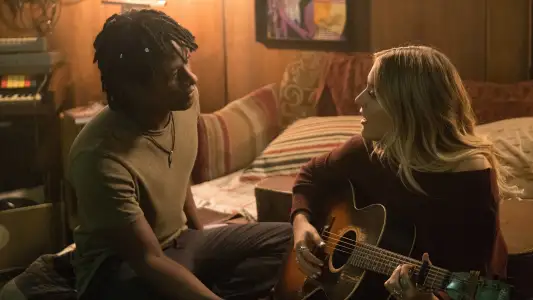 S05E05 · Love Hurts
Jan 26, 2017
The Exes shoot their video. Scarlett and the director, Damien George, fight as he pushes Scarlett to limits she's not comfortable with. Clay and Maddie grow closer as he shows Maddie a different part of town. Carl Hockney approaches Rayna at Highway 65.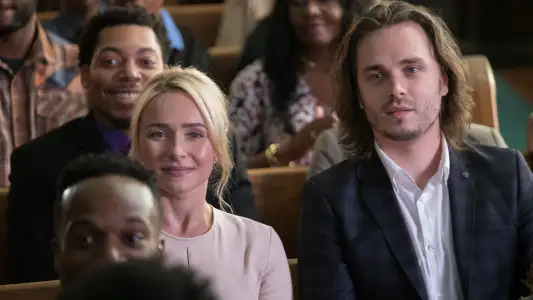 S05E06 · A Little Bit Stronger
Feb 02, 2017
Juliette draws closer to her guardian angel, Hallie; Rayna and Deacon beef up their home security after Rayna's encounter with Carl Hockney, and Avery leaps back into performing.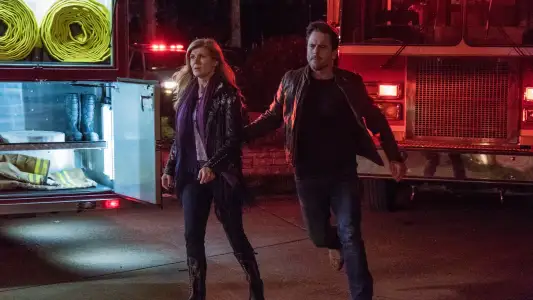 S05E07 · Hurricane
Feb 09, 2017
Rayna and Deacon struggle to write their album. Maddie and Daphne create a disturbance at home, while Scarlett and Gunnar question their relationship.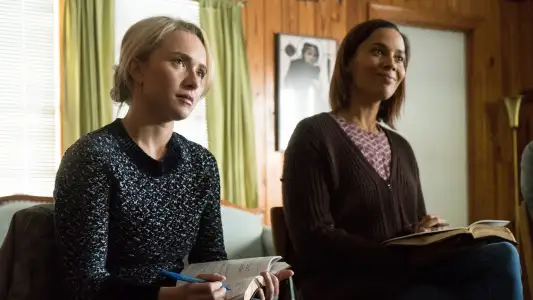 S05E08 · Stand Beside Me
Feb 16, 2017
Rayna and Deacon take precautions when Hockney tests the limits of their restraining order. Elsewhere, Juliette asks the church choir to work with her on an album, while Scarlett finds herself drawn to Damien.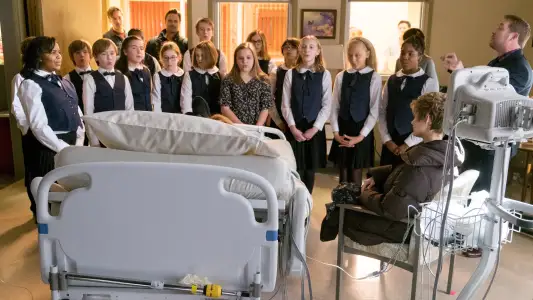 S05E09 · If Tomorrow Never Comes
Feb 23, 2017
After her life-changing experience and terrifying event, Rayna scrambles to write one more song for the album with Deacon. Meanwhile, Juliette's leg starts to hurt unexpectedly; and Gunner fights for Scarlett.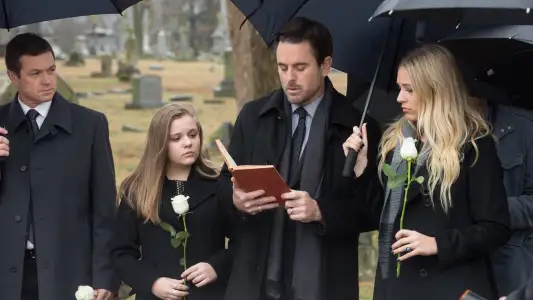 S05E10 · I'll Fly Away
Mar 02, 2017
A legal dispute threatens to break apart the family; Juliette demands to perform at the CMT Music Awards; Will and Zach are drawn closer together.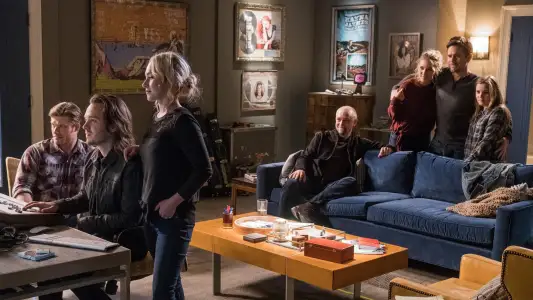 S05E11 · Fire and Rain
Mar 09, 2017
Juliette helps Maddie navigate the wave of attention she receives after her performance at the CMT Music Awards, and Zach demands the masters from Rayna and Deacon's unfinished album.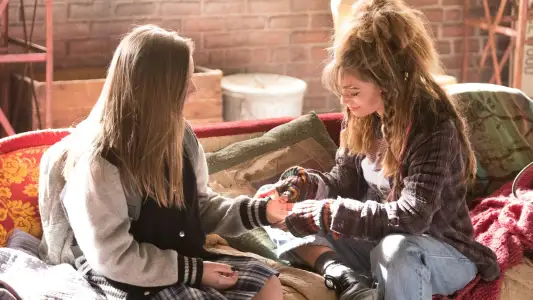 S05E12 · Back in the Saddle Again
Jun 01, 2017
Juliette gives Maddie unsolicited advice about a song; Deacon tries to help an unmotivated Daphne pass her history class; Scarlett and Gunnar return from their tour.
S05E13 · 'Til I Can Make It on My Own
Jun 08, 2017
Juliet's first appearance since her plane crash brings on a bout of anxiety. Bucky and Zach are still at odds on the direction of Highway 65.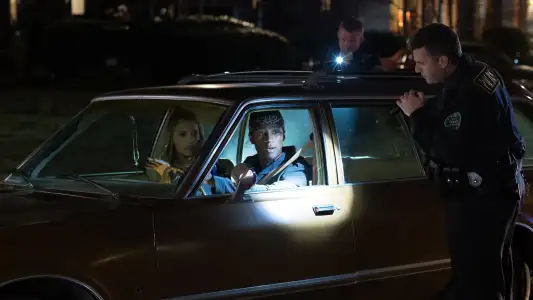 S05E14 · (Now and Then There's) a Fool Such as I
Jun 15, 2017
Juliette searches for a hit to put her gospel bomb behind her. Damien returns with grand plans for Scarlett and her baby. Maddie and Clay get pulled over by the cops.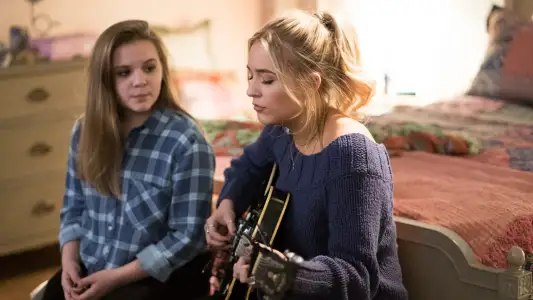 S05E15 · A Change Would Do You Good
Jun 22, 2017
Maddie must deal with the fallout from her viral video. Hallie performs at the Blue Bird and Deacon and Avery fall in love with her sound.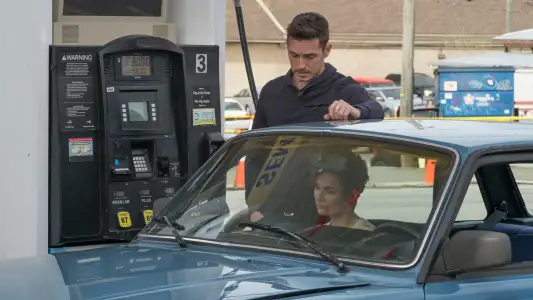 S05E16 · Not Ready to Make Nice
Jun 29, 2017
Juliette has it out with Avery over Hallie's sound. Maddie learns the truth about the origins of the bullying on social media, and Scarlett's pregnancy brings unexpected attention.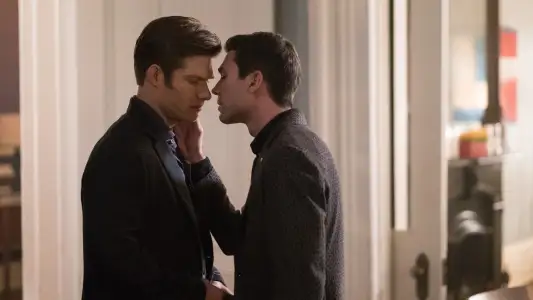 S05E17 · Ghost in This House
Jul 06, 2017
Scarlett confronts reporter Mackenzie Rhodes. Will shoots a commercial. Deacon is feeling the pressure to move on from Rayna.
S05E18 · The Night Before (Life Goes On)
Jul 13, 2017
Juliette continues to be plagued by her injury. Avery finally gets a taste of independence. Scarlett and Gunnar shoot a commercial. Deacon plays a charity event.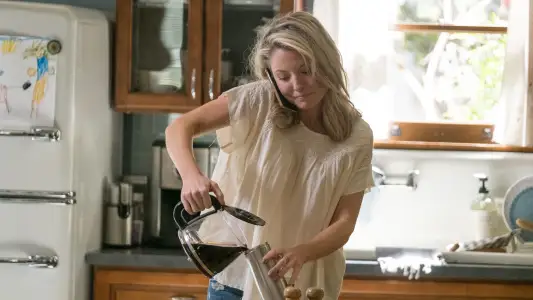 S05E19 · You Can't Lose Me
Jul 20, 2017
Maddie is shielded from the truth by Juliette. Highway 65 considers a new artist. Scarlett has pregnancy complications. Gunnar searches for his mugger.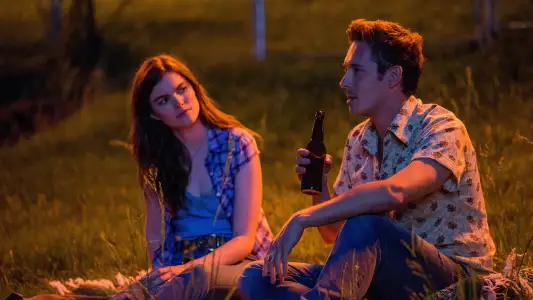 S05E20 · Speed Trap Town
Jul 27, 2017
Gunnar goes to his hometown and faces the ghosts of his past; Maddie and Juliette find themselves nominated for the same music award; Deacon helps Jessie record; Scarlett learns self-defense.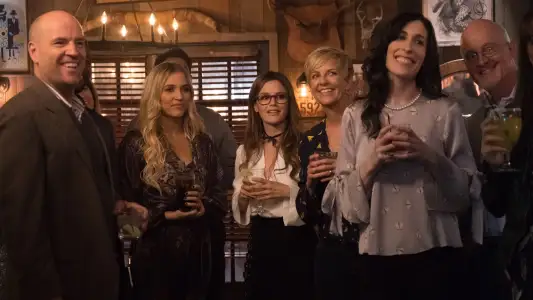 S05E21 · Farther On
Aug 03, 2017
Maddie shoots a mascara commercial and takes issue with the direction; Avery and Gunnar embrace life on the road; Deacon is invited to play the Opry but hesitates to answer.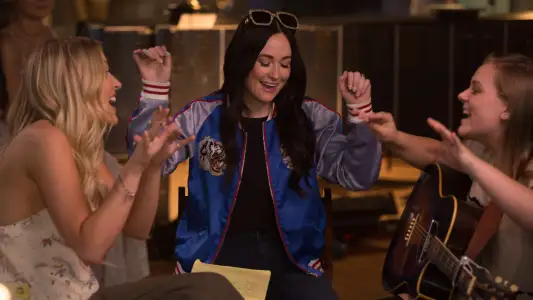 S05E22 · Reasons to Quit
Aug 10, 2017
With Deacon and the artists of Highway 65 taking a stand, Zach sends a message; Maddie and Juliette's conflict comes to a head; Daphne goes to a pool party; Gunnar returns from Avery's tour.
About
Nashville Season 5 (2017) is released on Jan 06, 2017 and the latest season 6 of Nashville is released in 2018. Watch Nashville online - the English Drama TV series from United States. Nashville is directed by Callie Khouri,Stephen Cragg,Michael Lohmann,Mike Listo and created by Callie Khouri with Hayden Panettiere and Clare Bowen. Nashville is available online on Hulu and Freevee Amazon Channel.
Set against the backdrop of the Nashville music scene, the new drama revolves around a 40-year-old superstar Rayna Jaymes, whose star begins fading. She is forced to team up with Juliette Barnes on tour in order to maintain her label's support for her latest record, whose sales have been underwhelming.
As know as:
Nashville, Нэшвилл, 내쉬빌, Нешвил, नाशविले
Production Companies:
ABC Signature, Cutler Productions, Lionsgate Television
Taglines:
A record breaking rivalry begins.