Episodes (56)
S26E01 · Scorned
Sep 29, 2017
A love triangle leads to years of stalking, property destruction, threats, and murder.
S26E02 · Mystery on the Mississippi
Oct 06, 2017
When a mother of four, Cory Lovelace, dies unexpectedly on Valentine's Day, her death is attributed to natural causes, but a detective suspects that someone murdered the woman.
S26E03 · At the Bottom of the Pool
Oct 13, 2017
When a model and up-and-coming YouTube celebrity turns up dead, police question her husband in the hope he can shed some light on the situation.
S26E04 · One Moment
Oct 20, 2017
Crystal Taylor''s, a murder victim. sisters dedicate themselves to finding the killer, an unsuspected source turns the case upside down.
S26E05 · The Halloween Party
Oct 27, 2017
A community comes together to search for a young woman who goes missing from a Halloween party.
S26E06 · Secrets in Silver Lakes
Nov 03, 2017
A young father's murder at work leads investigators to deep secrets about sex, friendship, religion and family.
S26E07 · The Prophet's Daughter and Black Friday
Nov 10, 2017
Author Rachel Jeffs talks about life as the daughter of the self-proclaimed prophet of the Fundamentalist Church of Jesus Christ of Latter-Day Saints Warren Jeffs; officials investigate when a woman is found murdered in Fort Worth, Texas.
S26E08 · Black Friday
Nov 10, 2017
A young gay woman is found murdered. Was she too hard as a sales manager or was hate a motivation for her killer(s)?
S26E09 · Unthinkable: The Menendez Murders
Nov 17, 2017
A comprehensive look at the 1989 murders of Jose and Kitty Menendez by their sons, Lyle and Erik; featuring interviews with key players in the case, including Lyle Menendez.
S26E10 · Poisoned
Dec 01, 2017
An anonymous letter leads authorities, investigating the poisoning death of a chiropractor, to an unlikely suspect.
S26E11 · The Favorite Son
Dec 08, 2017
A small-business owner and his bride are murdered shortly after their wedding; police suspect a family feud is the cause.
S26E12 · The Women & Dirty John
Jan 12, 2018
A look at the case of con man John Meehan, including interviews with his wife and her daughter, his ex-wife, Law enforcement offers, and the Los Angeles Times reporter who shined a spotlight on the story.
S26E13 · Unspeakable
Jan 19, 2018
A couple's anniversary celebration ends in murder, during what appears to have been a home invasion, but investigators believe the suspect might be connected to the victim.
S26E14 · Out There in the Dark
Jan 26, 2018
The mysterious death of a young mother in Ohio and the ensuing investigation that spans years and multiple states.
S26E15 · The Farm
Feb 02, 2018
A murder, outside Pleasantville, Iowa, divides a family and forces one man to take the investigation into his own hands.
S26E16 · Secrets on the Emerald Coast
Mar 02, 2018
When a young mother disappears after leaving her infant in the care of her local pastor and his wife, Florida detectives search for her for five years, uncovering a web of secrets and lies.
S26E17 · Deep in the Woods
Mar 16, 2018
When a young Army medic, based at Ft. Bragg, N.C., goes missing, police can't solve the case despite having a suspect, until an unorthodox private investigator steps in to help.
S26E18 · The Night of the New Moon
Mar 23, 2018
A former Marine, who once was the hero for a woman in an abusive marriage, is back on "Dateline." Included: whether his desire to help has gone to far.
S26E19 · A Crack in Everything
Mar 30, 2018
A woman's death is initially ruled a suicide, but when a new investigation begins, police begin to suspect murder.
S26E20 · Fire & Faith
Apr 01, 2018
When dozens of homeowners find themselves on a Napa Valley hilltop surrounded by fire, two teams of daring chopper pilots risk their lives, in a mission to rescue them.
S26E21 · The Pink Gun Mystery
Apr 06, 2018
When a complicated Texas love triangle ends in murder, a pink gun leads to an arrest, until new evidence prompts investigators to rethink the case.
S26E22 · Inside the Hunt for El Chapo
Apr 08, 2018
Know what this is about? Be the first one to add a plot.
S26E23 · Cold-Blooded
Apr 13, 2018
At Florida State University Dan Markell is accused of killing his wife.
S26E24 · No Way Out
Apr 15, 2018
Know what this is about? Be the first one to add a plot.
S26E25 · Simply Diabolical
Apr 20, 2018
This is a recap and follow-up to an earlier episode (Dateline 25.20) dealing with the case of Michelle Hadley who was arrested for sending her ex-husband Ian Diaz and his new wife Angela threatening emails. The case took a twist when the police found evidence that pointed to someone else as the culprit. In this latest episode, it's revealed that the culprit pleaded guilty and was sentenced to 5 years in prison.
S26E26 · Deadly Circumstances
Apr 20, 2018
A pregnant Tennessee resident is murdered in her bedroom; investigators struggle to find answers.
S26E27 · Silent No More
Apr 22, 2018
Know what this is about? Be the first one to add a plot.
S26E28 · Into the Night
Apr 27, 2018
The disappearance of a young woman from Bend, Ore., leads to an intense manhunt after the suspect embarks on a two state crime spree.
S26E29 · Twisted in Texas
Apr 29, 2018
In a hard-to-believe case, a violent stalker attempts to arrange the death of his ex-girlfriend. He even convinces his new girlfriend that her divorced husband should be added to the list.
S26E30 · The Creek
May 04, 2018
After a 15-year old girl goes missing, investigators discover a creek where the local teenagers hang out that may hold the answer to her disappearance.
S26E31 · Dreams and Nightmares: The Meek Mill Story
May 06, 2018
Rapper Meek Mill interview; exploring controversies surrounding the criminal justice system, including the parole system, wrongful convictions, challenges faced by law enforcement, alleged police abuse and more.
S26E32 · Silent Witness
May 11, 2018
When a young woman is found dead in a field on the outskirts of Green Bay, Wisconsin, a Fitbit helps detectives solve the mystery. Andrea Canning reports.
S26E33 · The House on Pitch Pine Crescent
May 18, 2018
In a suburb of Toronto, a family lives in fear as one relative after another is found dead, over the years, in the same house;
S26E34 · Growing Promise
May 20, 2018
Know what this is about? Be the first one to add a plot.
S26E35 · Bringing Down Bill Cosby: Andrea Costand Speaks
Jun 01, 2018
Know what this is about? Be the first one to add a plot.
S26E36 · The College Fraternity Crisis
Jun 03, 2018
Know what this is about? Be the first one to add a plot.
S26E37 · The Watcher
Jun 08, 2018
A recent law school graduate in Georgia who has a promising future disappears without a trace.
S26E38 · The Other Side of Paradise
Jun 15, 2018
A father in Hawaii tackles setback after setback for over a decade in his fight for justice for his murdered daughter.
S26E39 · Father's Day
Jun 17, 2018
A woman from Washington State takes a DNA test, hoping to learn more about her family history. A remarkable discovery would change her family forever.
S26E40 · Deadly Detour
Jun 22, 2018
When a prominent attorney claims to have accidentally shot his wealthy wife, the local prosecutor questions his story.
S26E41 · The Dividing Line
Jun 24, 2018
Know what this is about? Be the first one to add a plot.
S26E42 · Unraveled
Jun 29, 2018
A woman whose ex-husband killed six people in Arizona, allegedly targeting individuals with connections to their divorce; interviews with experts on the topics of domestic violence and mass murder.
S26E43 · The Threat
Jul 09, 2018
A husband, convicted of murdering his wife, is granted parole; others fear he may kill again;
S26E44 · Jonestown: An American Tragedy
Jul 13, 2018
An in-depth look at the journalists, who exposed the dangers of cult leader Reverend Jim Jones; interviews with witnesses to murders, carried out by Jones' followers;
S26E45 · Noises in the Night
Jul 16, 2018
A popular high school student is found murdered in her bed; two students help police solve the case.
S26E46 · A Good Son
Jul 23, 2018
When two mothers meet, after one of their sons disappears after a college party, their search for answers leads them down an unexpected path;
S26E47 · The Figure in the Garage
Jul 30, 2018
A beloved former firefighter is found dead in his garage; a neighbor's home security camera may provide answers.
S26E48 · A Mother's Mission
Aug 06, 2018
Former actress Catherine Oxenberg shares how she tried to save her daughter from the controversial self-help group NXIVM; interview with cult deprogramming expert Rick Alan Ross.
S26E49 · Hollywood Heat
Aug 10, 2018
Stories from the streets of Hollywood, including an interview with producer Jason Blum about how he is revamping the horror genre; Jamie Lee Curtis, Jordan Peele and Octavia Spencer discuss what it is like to work with Blum.
S26E50 · Prairie Confidential
Aug 13, 2018
A murder case considered closed by North Dakota detectives is suddenly reopened when a confidential informant comes forward with a tip about an unlikely suspect.
S26E51 · City of Angels
Aug 19, 2018
Know what this is about? Be the first one to add a plot.
S26E52 · Trapped
Aug 26, 2018
Know what this is about? Be the first one to add a plot.
S26E53 · No Title
Aug 31, 2018
Four segments: Keith Morrison meets Robin Steinberg, founder of the new non-profit 'The Bail Project' who is taking on the nation's cash bail system; Katy Tur hears allegations of sexual harassment from current and former employees of the U.S. Forest Service; Kate Snow sits down with Hollywood superstar Jamie Foxx, who opens up about what he's learned from his sister with Down syndrome; Craig Melvin talks with basketball coach Lou Adams from Chicago's Orr Academy basketball team.
S26E54 · The Match
Sep 07, 2018
After being severely beaten in her own home, a high school girl goes under hypnosis to try to identify her attacker.
S26E55 · Evil Was Waiting
Sep 14, 2018
A Fort Campbell soldier survives 2 tours in Afghanistan but is murdered on the side of the road in a remote location. Detectives test conflicting descriptions of the killer and unravel evolving stories. Time passes and evidence is at risk.
S26E56 · A Deal with the Devil
Sep 21, 2018
The theme of today's episode is A Deal with the Devil.
About
Dateline NBC Season 26 (2017) is released on Sep 29, 2017 and the latest season 31 of Dateline NBC is released in 2022. Watch Dateline NBC online - the English Documentary TV series from United States. Dateline NBC is directed by Judy Farinet,John Libretto,Rob Klug,Stephen Lucas and created by Cameo George with Lester Holt and Keith Morrison. Dateline NBC is available online on Peacock Premium and fuboTV.
As know as:
Dateline, Dateline NBC, Dateline NBC(English), Dateline NBC(French), デイトライン・NBC(Japanese)
Production Companies:
NBC News
Cast & Crew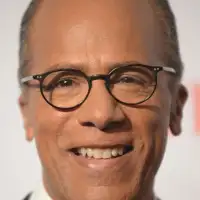 Lester Holt
As Self - Host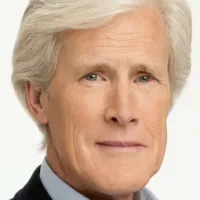 Keith Morrison
As Self - Correspondent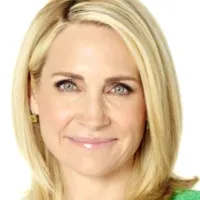 Andrea Canning
As Self - Correspondent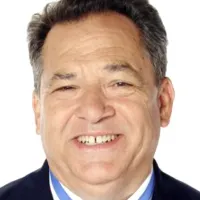 Josh Mankiewicz
As Self - Correspondent
Dennis Murphy
As Self - Correspondent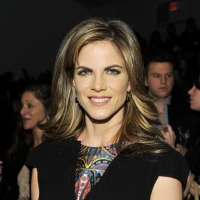 Natalie Morales
As Self - Correspondent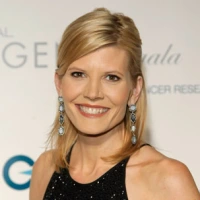 Kate Snow
As Self - Correspondent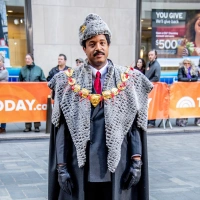 Craig Melvin
As Self - Correspondent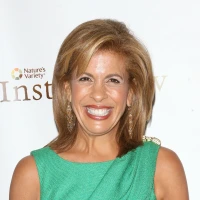 Hoda Kotb
As Self - Correspondent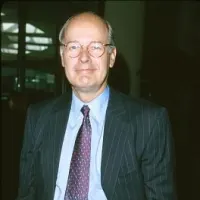 Harry Smith
As Self - Correspondent