Episodes (53)
S01E01 · Pilot
Jan 01, 2015
Eugene and Lola Likowski adopt Boyster and Shelby, then they tries to have a normal life.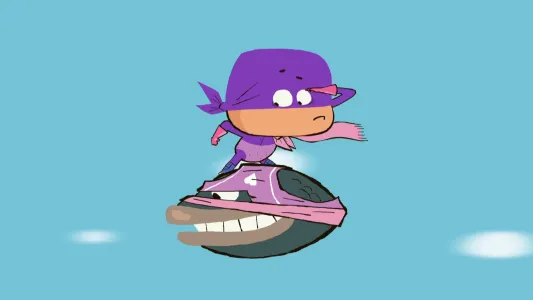 S01E02 · Supermollusk
Jun 16, 2014
Feeling alienated by his oyster hybridization and inhuman abilities, Boyster gets inspired to pose as a superhero to boost his (and mollusks') reputation.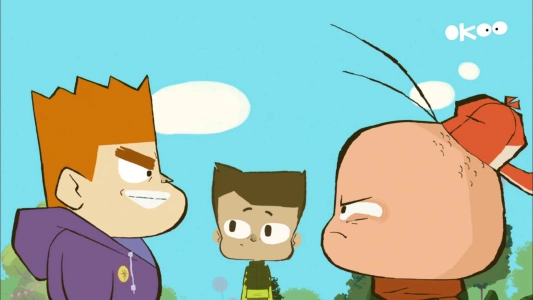 S01E03 · The Necklace
Jun 16, 2014
Outclassed by his peers, Boyster tries to make Alicia a pearl necklace for her birthday. The only problem is that it's made of rancid yogurt.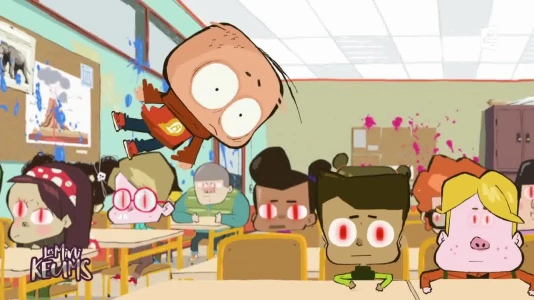 S01E04 · Teachinator
Jun 17, 2014
To avoid getting the whole class sent to 100 hours of detention, Boyster sneaks into the house of his teacher to get the answers for tomorrow's test.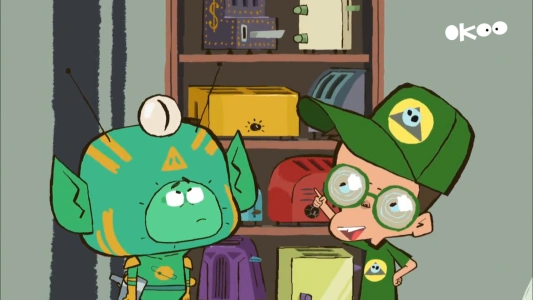 S01E05 · The Alien
Jun 17, 2014
After accidentally hurting his the feelings of his classmate, Arthur, Boyster notices his interest in aliens, and decides to cheer him up by posing as one.
S01E06 · Shelby the Art Lover
Jun 23, 2014
When Boyster takes Shelby to an art museum, Shelby falls in love with one of the museum's paintings, driving him to smuggle it out.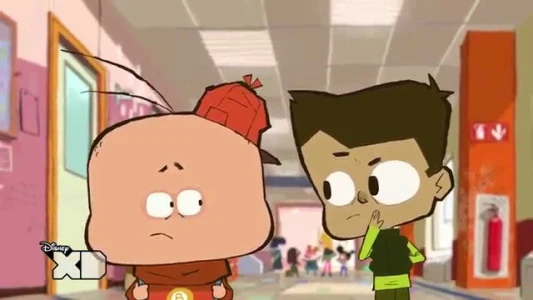 S01E07 · Skeleton
Jun 23, 2014
Boyster needs to have an x-ray done on him. Unfortunately, he has no skeleton, which will reveal his secret, so decides to swallow a fake monkey skeleton. This leads to the doctor reaching a strange conclusion about him.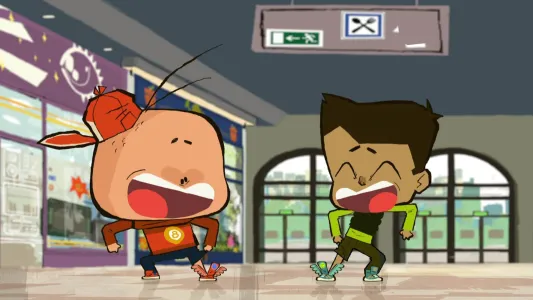 S01E08 · A Strange New Friend
Jun 30, 2014
Boyster's new neighbor, Bruno, is being super friendly with him, causing Rafik to feel left out. Bruno seems almost too friendly, though. Could he be after something...?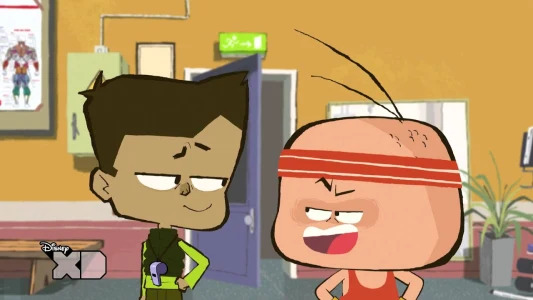 S01E09 · Muscle Boy
Jun 30, 2014
Boyster decides to start working out, after being mocked for being such a lightweight. When it doesn't work, he distributes pearls around his body to give himself a sportsman's physique, but the pearls react strangely.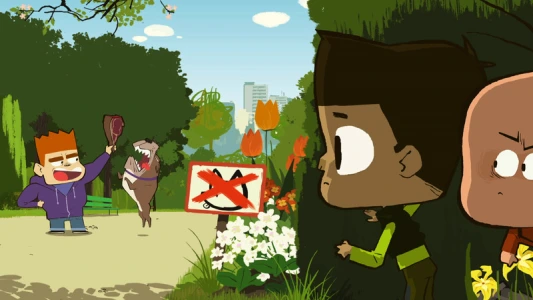 S01E10 · Love at First Sight
Sep 22, 2014
Boyster accidentally encounters Axelle, an older student at his school. The moment she tries to pummel him, an electric current runs through the both of them. Could this be love at first sight?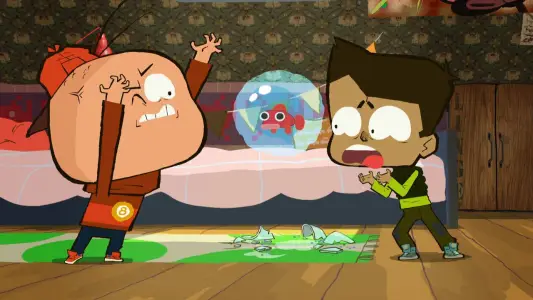 S01E11 · Go Fish!
Sep 22, 2014
After accidentally breaking Shelby's television, Boyster buys him a pet goldfish to keep him entertained. It works, until Shelby starts paying more attention to the fish than his brother.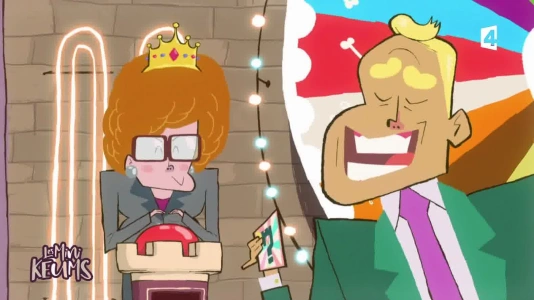 S01E12 · Quiz Show No No
Sep 29, 2014
Shelby and Boyster team up to compete on Shelby's favorite quiz show, "King of the Castle". Unfortunately, Shelby's proficiency at the game attracts some unwanted attention from his opponent.
S01E13 · Fish Humor
Sep 29, 2014
Out of fear that he's bound to be unfunny to his peers due to his oyster side, Boyster tries different approaches at comedy.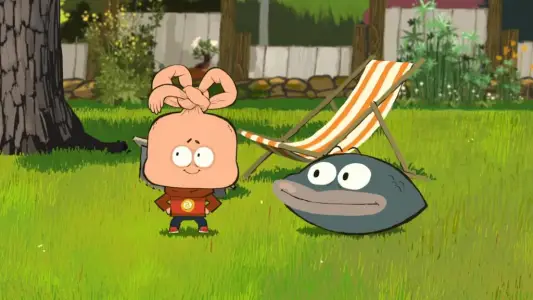 S01E14 · A Third Arm
Oct 08, 2014
Being depraved of his two arms in the face of imminent danger, Boyster sprouts a new one on the top of his head. All's well, until the arm starts to take over.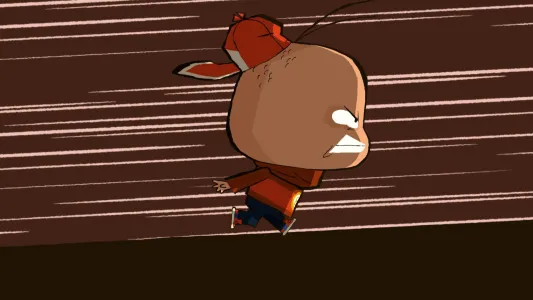 S01E15 · Marble Mischief
Oct 08, 2014
Rafik's little brother, Bruce, loves to play with marbles. Boyster decides to make pearls for Bruce to play with, and accidentally causes more trouble than he meant to.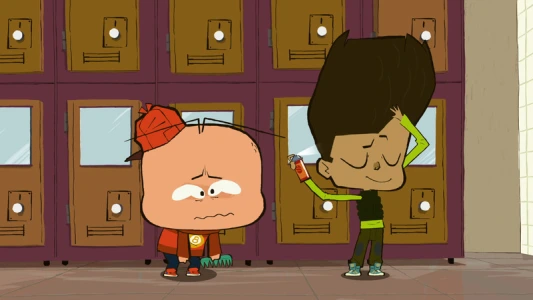 S01E16 · Puffed Up
Oct 16, 2014
Boyster's new 'do boosts his confidence, and his ego.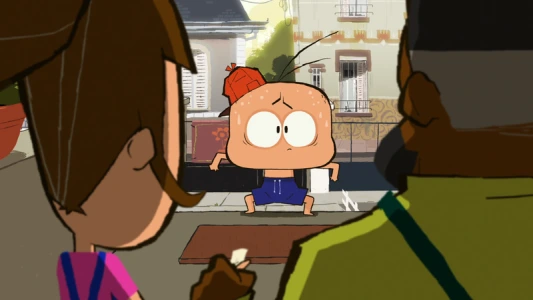 S01E17 · Pool Partay
Oct 16, 2014
Boyster and Rafik turn the backyard into a water park, at the cost of using up all the town's water.
S01E18 · Free Gilly
Nov 10, 2014
Boyster and Rafik "rescue" a giant squid from a local aquarium, after supposedly "hearing" how it wants to be free.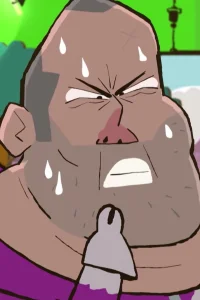 S01E19 · The Studio Inferno
Nov 10, 2014
Boyster, Rafik, and Shelby help an actor they idolize to get back into the movie business.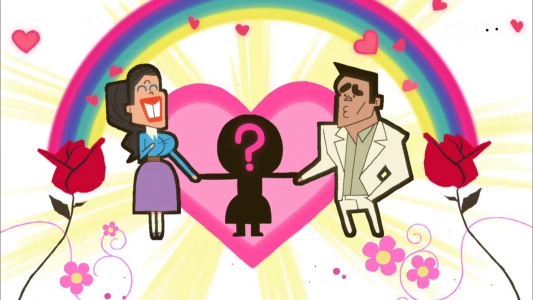 S01E20 · Girlster
Nov 17, 2014
Shelby convinces Boyster to cross-dress to get the part of a new female character on Shelby's favorite soap opera. Shelby then uses this connection to become the head director.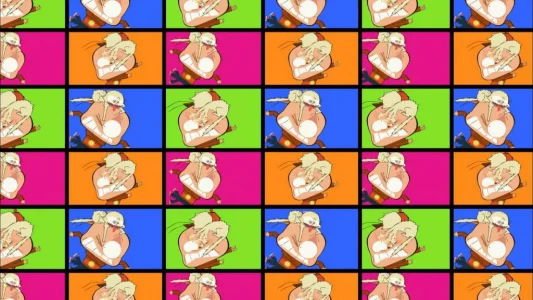 S01E21 · Video Star Vanilla
Nov 17, 2014
Boyster and Rafik have to create a viral video that breaks 3 million views to prevent getting an F. They pull it off, at the cost of a certain someone's pet cat.
S01E22 · Wings of Love
May 18, 2015
Mr. Pluss falls in love with what he assumes to be Boyster's aunt Shelley, actually Shelby in disguise. Boyster and Rafik take advantage of his feelings so he'll be easier on them at school.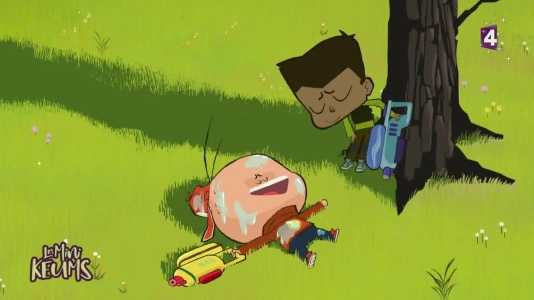 S01E23 · Blackmailed!
May 18, 2015
A new neighbor has photographic evidence of Boyster's mutant side, and threatens to release it publicly unless Boyster does everything he says.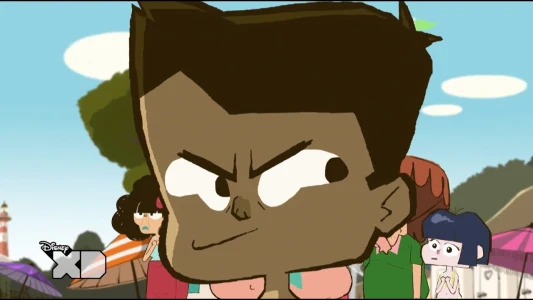 S01E24 · Local Hero
Mar 19, 2015
After Boyster lets Rafik take credit for a rescue he made, the latter gets hungry for more attention.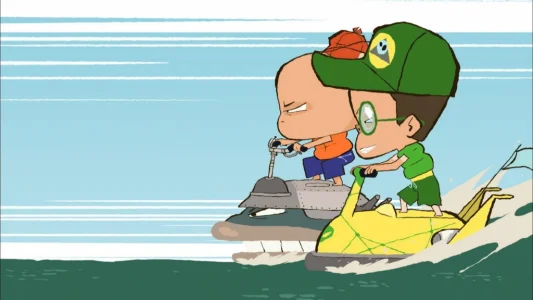 S01E25 · Full Speed Ahead
May 19, 2015
Boyster's parents make him a brand new water scooter, which ends up being slow and inefficient. Boyster lies to save their feelings, but his parents proceed to enter him in a racing tournament.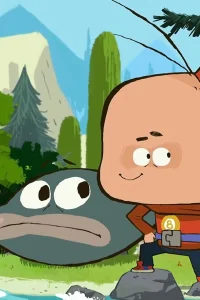 S01E26 · Three Hours of the Condor
May 20, 2015
Thinking himself an expert after watching 120 episodes of Outdoor Commando, Boyster takes Shelby and Rafik on a trek through the wilderness.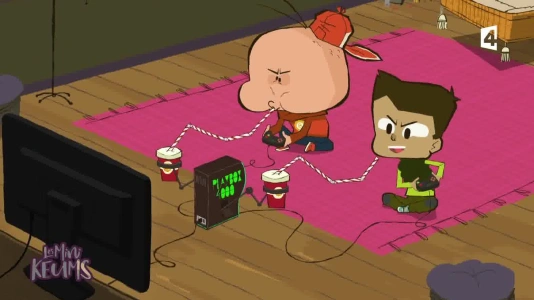 S01E27 · Boyster Pox
May 20, 2015
Boyster comes down with a nasty case of Oyster Pox, incidentally on the same day as a competition he can't afford to miss.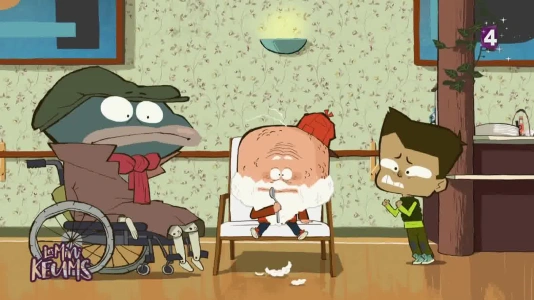 S01E28 · The Stache
May 21, 2015
Boyster finds himself a toxic mustache that turns out to be poisonous.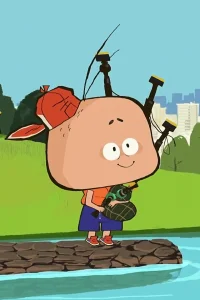 S01E29 · Bust a Move
May 21, 2015
When his parents find themselves out of a job, Boyster runs the risk of moving to the city. Not if he has anything to say about it, though.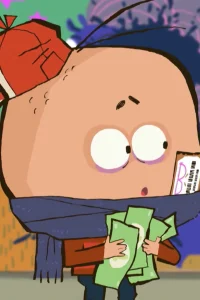 S01E30 · Sneezy Art
May 26, 2015
After accidentally sneezing squid ink onto Alicia's paintings, Boyster unintentionally turns them into masterpieces.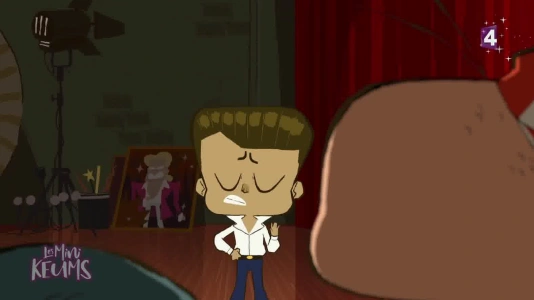 S01E31 · Magic Rafik
May 26, 2015
Rafik's newest hobby is magic, and thanks to Boyster's support, he thinks he might have a shot at working with a world-famous magician.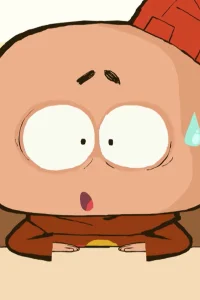 S01E32 · Wavester
May 27, 2015
While Shelby's favorite soap opera is on hiatus, Shelby gets a mega-antenna installed to watch a show only broadcast in the Arctic Circle. However, the electromagnetic radiation has unwanted affects.
S01E33 · Hand in Sticky Hand
May 27, 2015
Thanks to a nasty spider bite, Boyster finds himself glued to the resident school bully Ozzy for three days.
S01E34 · It Takes a Thief
May 28, 2015
Missing items from around the house are mysteriously appearing in Shelby's portion of the attic, despite Shelby objecting to having ever stolen anything.
S01E35 · Lab Coat Party
May 28, 2015
When Shelby doesn't want to attend the annual Lab Coat Convention, Boyster gets the idea to bring the convention to him. Unbeknownst to the latter, his party guests are a chaotic bunch.
S01E36 · Pranks a Lot
May 28, 2015
Know what this is about? Be the first one to add a plot.
S01E37 · Tough Hombre
May 25, 2015
Know what this is about? Be the first one to add a plot.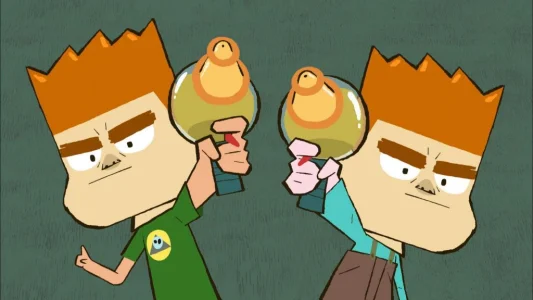 S01E38 · Multiplozzyty
Jul 03, 2015
When Ozzy steals Arthur's video game, Boyster must sneak into the bully's house to get it back.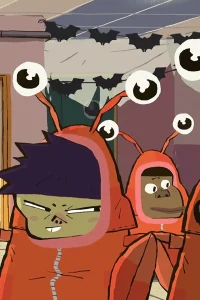 S01E39 · Crustacean Invasion
Jul 03, 2015
Know what this is about? Be the first one to add a plot.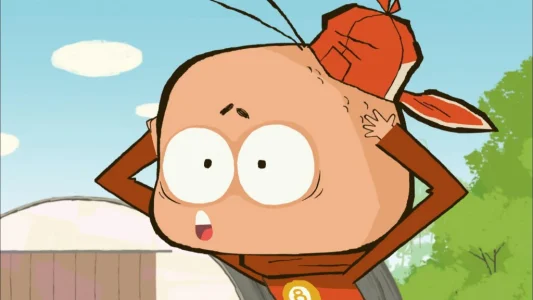 S01E40 · He's Got Legs
Sep 28, 2015
When Lola makes Shelby some false legs, Boyster and Rafik enter him in a competition.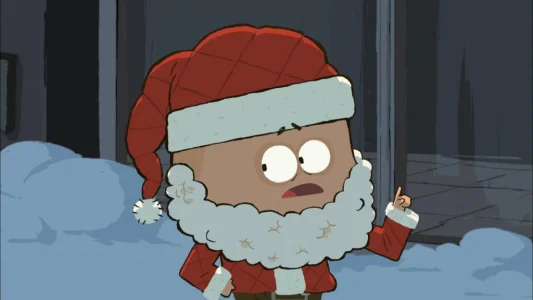 S01E41 · Boyster Claus
Sep 28, 2015
Boyster thinks he's injured Father Christmas and decides to fill in for him.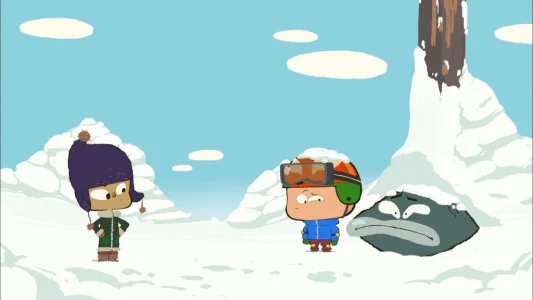 S01E42 · Snow Daze
Sep 30, 2015
Boyster tells Alicia that he's a professional snowboarder and she believes him. So, in order for her to see that it's true, he must make it snow.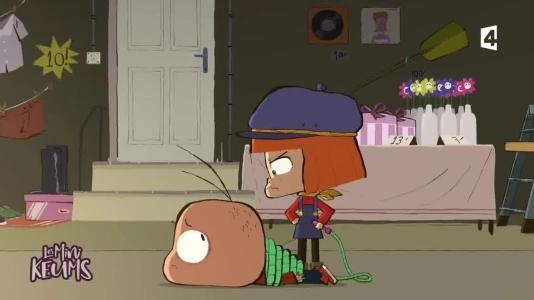 S01E43 · Pearls Before Swine
Sep 30, 2015
Everyone is falling for the new girl. The thing is, she's bribing everyone, including Boyster, to hand over their belongings so she can sell them at a yard sale. Something fishy is going on, and Boyster must get to the bottom of it.
S01E44 · It's Not Easy Being Clean
Mar 04, 2017
Boyster's room is dirty that's why Boyster and Shelby have to clean their room.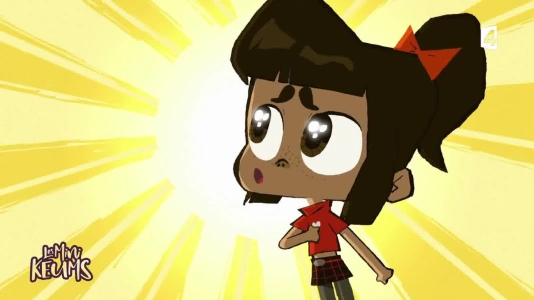 S01E45 · Superstition
Oct 07, 2015
Know what this is about? Be the first one to add a plot.
S01E46 · A Very Special Advisor
Oct 02, 2015
Know what this is about? Be the first one to add a plot.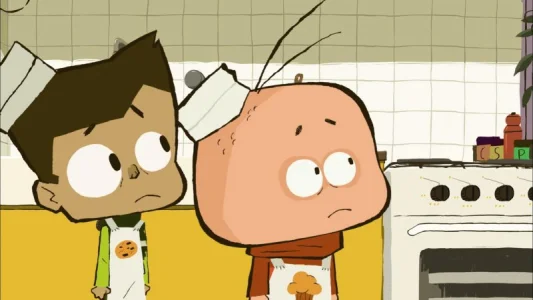 S01E47 · Kitchen Nightmare
Oct 02, 2015
Know what this is about? Be the first one to add a plot.
S01E48 · Homecoming - Part 1
Oct 05, 2015
Boyster, Shelby and Rafik are followed by a mysterious figure.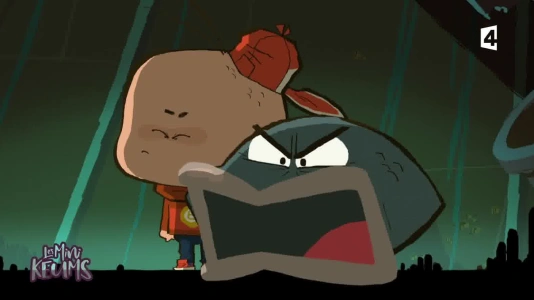 S01E49 · Homecoming - Part 2
Oct 05, 2015
When Boyster comes face to face with a group of mutant sea creatures, he discovers they need his help.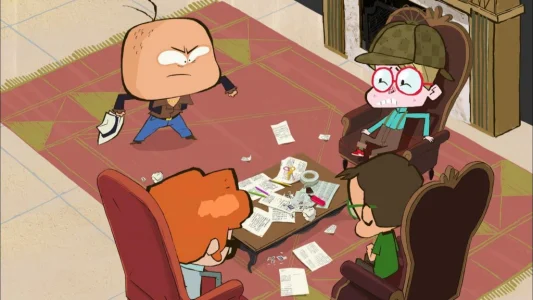 S01E50 · Shelby Holmes
Oct 06, 2015
Boyster, Rafik and Shelby's detective club is a big success.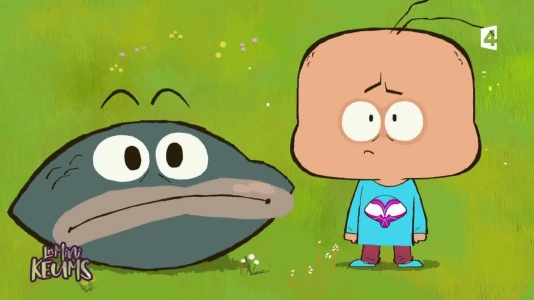 S01E51 · Boysterclone
Oct 06, 2015
Boyster decides to clone himself, but the clone has a dark side.
S01E52 · Now You See It
Oct 01, 2015
When Shelby spends so much time on his phone, Boyster and Rafik must convince him to stop.
S01E53 · Rash Decision
Oct 01, 2015
Know what this is about? Be the first one to add a plot.
About
Boyster Season 1 (2014) is released on Jan 01, 2015. Watch Boyster online - the Spanish Animation TV series from France. Boyster is directed by Fabien Limousin,Damien Barrau,Emmanuelle Fleury and created by Bob Mittenthal with Rasmus Hardiker and Matthew Forbes.
As know as:
Boyster, Boyster(English), Molusco(original script title), Boyster, az osztrigafiú, Rapaz-Ostra
Language:
Spanish, English, French
Production Companies:
Je Suis Bien Content, The Walt Disney Company
Cast & Crew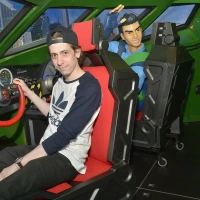 Rasmus Hardiker
As Rafik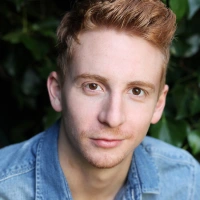 Matthew Forbes
As Shelby
Akie Kotabe
As Boyster
Donald Reignoux
As Rafik
Emmanuel Garijo
As Shelby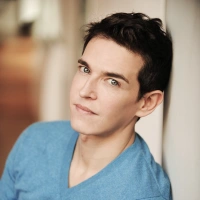 Yoann Sover
As Boyster
Caroline Mozzonne
As Alicia
Marc Bretonnière
As Mr. Pluss
Jeff Schjerlund
As Ozzy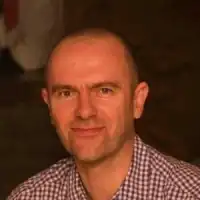 Rob Rackstraw
As Mr. Pluss