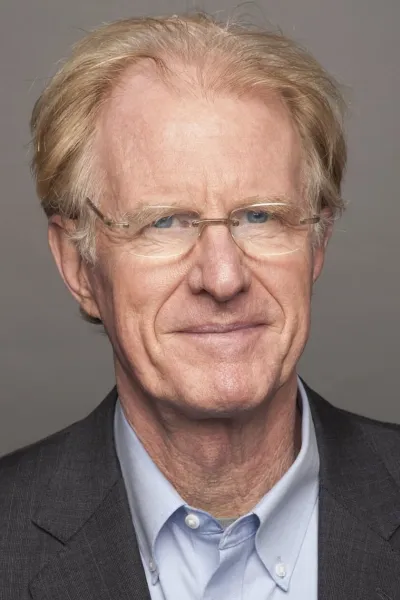 Ed Begley Jr.
actor, producer, director
Ed Begley Jr. was born on Sep 16, 1949 in USA. Ed Begley Jr.'s big-screen debut came with The Computer Wore Tennis Shoes directed by Robert Butler in 1969, strarring Student (uncredited). Ed Begley Jr. is known for Future Man directed by Jonathan Watson, Josh Hutcherson stars as Josh Futturman and Eliza Coupe as Tiger. Ed Begley Jr. has got 2 awards and 12 nominations so far. The most recent award Ed Begley Jr. achieved is The Streamy Awards. The upcoming new movie Ed Begley Jr. plays is Amsterdam which will be released on Oct 07, 2022.
Ed Begley Jr. was born on September 16, 1949 in Los Angeles, California, USA. He is an actor and producer, known for A Mighty Wind (2003), Délire express (2008) and Whatever Works (2009). He has been married to Rachelle Carson-Begley since August 23, 2000. They have one child. He was previously married to Ingrid Taylor.
Birthday

Sep 16, 1949

Place of Birth

Los Angeles, California, USA

Also known

Ed Begley, Edward James Begley Jr.
Known For
Awards
2 wins & 12 nominations
Florida Film Critics Circle Awards
2023

8.2

2022

8.9

2022

actor

as Winston Beaumont

5.8

2022

6.4

2022

actor

as General Bill Meekins

6.1

2021

7.6

2021

6.4

2020

7.6

2020

8.9

2020

7.7

2020

6.0

2020

4.5

2019

7.6

2019

6.8

2019

6.8

2019

7.7

2019

6.6

2019

6.1

2018

8.9

2018

8.7

2018

7.0

2018

actor

as Dr Ravich / Cafe Owner / Wes / ...

7.8

2018

5.5

2018

6.1

2018

5.5

2017

8.9

2017

7.3

2017

actor

as Dr Ravich / Cafe Owner / Wes / ...

7.8

2017

7.7

2017

7.3

2017

6.0

2017

actor

as Dr. Christian Kneedler

7.3

2016

8.9

2016

actor

as Dr Ravich / Cafe Owner / Wes / ...

7.8

2016

7.3

2016

7.4

2016

5.8

2016

6.9

2016

actor

as William 'Wiz' Wisconsin

4.7

2015

actor

as Dr Ravich / Cafe Owner / Wes / ...

7.8

2015

7.4

2015

5.9

2014

actor

as Dr Ravich / Cafe Owner / Wes / ...

7.8

2014

7.3

2014

7.3

2013

8.7

2013

actor

as Dr Ravich / Cafe Owner / Wes / ...

7.8

2013

actor

as Murch / George Murchison

7.0

2013

7.4

2013

7.3

2013

6.7

2012

actor

as Dr Ravich / Cafe Owner / Wes / ...

7.8

2012

actor

as S. Erland Hussen

5.7

2012

actor

as Dr. Van Waals / Dr. Van Waal

7.8

2012

4.4

2012

6.6

2011

actor

as S. Erland Hussen

5.7

2011

actor

as Operative Corwin

7.0

2011

6.0

2010

actor

as Judge Donald Crane

6.2

2010

8.1

2010

8.2

2010

6.0

2010

3.5

2009

7.2

2009

8.2

2009

4.1

2009

5.3

2009

actor

as Dr. Lee Steiglita

6.5

2009

7.1

2008

actor

as S. Erland Hussen

5.7

2008

7.2

2008

7.2

2008

actor

as Dr. Walter Krandall

6.7

2008

6.9

2008

7.3

2007

6.1

2007

actor

as Poopchev (voice)

4.5

2006

7.2

2006

7.2

2006

6.1

2006

6.3

2006

5.3

2005

8.7

2005

6.1

2005

5.2

2004

8.0

2004

6.7

2004

5.9

2004

actor

as Rev. Sidney Cheddar (voice)

6.7

2004

4.0

2004

5.8

2003

7.2

2003

4.2

2002

6.6

2001

3.3

2001

4.2

2001

4.9

2001

5.7

2000

5.1

2000

7.4

2000

actor

as Dr. Victor Ehrlich

7.8

1998

7.1

1998

5.8

1998

7.0

1998

3.9

1998

5.1

1997

actor

as Dr. Edward Parker

5.3

1997

5.6

1997

actor

as Harvey Dankworth

5.2

1997

5.7

1996

7.0

1996

8.6

1996

2.6

1996

6.8

1996

5.4

1995

3.4

1995

actor

as Fred Stickley (uncredited)

5.4

1994

6.6

1994

7.5

1994

actor

as Paul Van Arsdale

4.9

1994

6.1

1994

5.1

1994

5.0

1994

6.2

1994

6.3

1994

4.8

1993

4.3

1993

6.0

1992

7.8

1992

5.6

1992

4.6

1992

7.7

1992

5.7

1990

5.7

1990

7.7

1990

5.9

1990

actor

as Richard P. Applegate

5.4

1990

6.5

1990

6.9

1989

5.7

1988

7.0

1988

6.7

1988

4.5

1987

8.3

1987

7.0

1987

5.1

1987

actor

as Griffin (segment "Son of the Invisible Man") / Station Announcer (segment "Amazon Women on the Moon")

6.2

1986

8.3

1986

7.2

1986

7.2

1985

8.3

1985

4.9

1985

7.7

1984

5.4

1984

6.7

1984

actor

as John 'Stumpy' Pepys

7.9

1983

6.3

1983

actor

as Additional Voices

6.0

1983

5.7

1983

6.6

1983

6.4

1982

6.3

1982

actor

as Additional Voices

6.0

1982

8.0

1982

5.5

1982

actor

as Altitude Chamber Instructor (voice)

7.0

1982

6.8

1982

6.2

1982

6.8

1981

7.6

1981

6.5

1981

5.1

1979

7.0

1979

4.4

1979

7.3

1979

6.5

1979

7.0

1979

6.0

1978

7.2

1978

6.2

1978

actor

as Ensign Greenbean

6.7

1978

7.5

1978

actor

as Arnold - The King

5.8

1977

6.4

1977

actor

as Frank Cantrell (segment "Second Chance")

6.2

1976

5.6

1973

actor

as Lt. Robert W. Chapman

7.5

1973

5.9

1973

6.0

1972

5.2

1972

6.2

1972

actor

as Husband Making Fun of Stool (uncredited)

7.1

1971

actor

as Bob / Willard / Stretch / ...

7.7

1970

actor

as Bob / Willard / Stretch / ...

7.7

1969

actor

as Bob / Willard / Stretch / ...

7.7

1969

7.1

1969

5.9