The Jazz Singer Trailer & Clips
About
The Jazz Singer full movie is released on Feb 04, 1928. Watch The Jazz Singer online - the English Drama movie from United States. The Jazz Singer is directed by Alan Crosland and created by Samson Raphaelson with Al Jolson and May McAvoy. The Jazz Singer is available online on Tubi TV and Amazon Video.
Cantor Rabinowitz is concerned and upset because his son Jakie shows so little interest in carrying on the family's traditions and heritage. For five generations, men in the family have been cantors in the synagogue, but Jakie is more interested in jazz and ragtime music. One day, they have such a bitter argument that Jakie leaves home for good. After a few years on his own, now calling himself Jack Robin, he gets an important opportunity through the help of well-known stage performer Mary Dale. But Jakie finds that in order to balance his career, his relationship with Mary, and his memories of his family, he will be forced to make some difficult choices.
As know as:
Певецът на джаза, Der Jazzsänger, Džiazo dainininkas, Das Lied der Väter, Il cantante di jazz
Production Companies:
Warner Bros.
Taglines:
WARNER BROS. Supreme Triumph ! ! !, MAMMY! (original print ad - all caps), The Biggest Thrill You Ever Had in Your Life!, See him---and hear him sing!, Hear what you see - see what you hear., The supreme triumph the world has ever known in the Motion Picture Industry., Hear him sing Mammy, Toot Toot Tootsie, My Gal Sal, Mother I Still Have You., Mammy's favorite son!, The one and only Al Jolson in "The Jazz Singer"., THE FIRST TALKING PICTURE! THE PICTURE THAT MADE THE TALKIES! (Print Ad- St. Lawrence Plaindealer,((Canton, NY)) 10 September 1929), New songs and old favourites sung by Mr Jolson during the action of the story on the Vitaphone!, Two hours of sobs, laughs and stories with the world's greatest entertainer! (Print Ad-San Jose News, ((San Jose, Calif.)) 19 March 1928), A tense, vivid drama of Broadway--its passions, its romance and its tragedy (Print Ad-Philadelphia Inquirer, ((Philadelphia, Penna.)) 5 February 1928), HERE IS A LOVE STORY WITH A NEW TWIST! (Print Ad-New York Sun, ((New York, NY)) 31 October 1927), Jolson's in the Movies Now...And How!, With Full Vitaphone Accompaniment and Sequences, If you think you've seen AL JOLSON - You ain't seen nothing yet! - until you've seen and heard him in "The Jazz Singer!", JOLSON'S IN THE MOVIES NOW - AND HOW! The Greatest Entertainer on the Stage... Now the Greatest Entertainer on the Screen! (print ad - Lexington Herald Leader - New Kentucky Theatre - Lexington, Kentucky - March 15, 1928), Not only see, but HEAR Al Jolson Talk and Sing Song after Song woven into the Greatest drama the Screen has ever produced - April Showers of Tears and Laughter! (print ad - Lexington Herald Leader - New Kentucky Theatre Lexington, Kentucky- March 15, 1928), THE PICTURE THAT HAS BROKEN EVERY EXISTING RECORD WHERE EVER PLAYED! (pring ad - Lexingto Herald Leader - New Kentucky Theatre - Lexington, Kentucky - March 15, 1928 - all caps)
Cast & Crew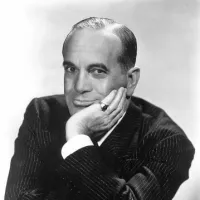 Al Jolson
As Jakie Rabinowitz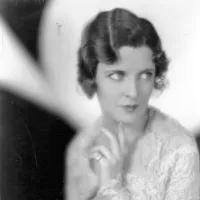 May McAvoy
As Mary Dale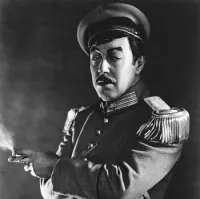 Warner Oland
As The Cantor
Eugenie Besserer
As Sara Rabinowitz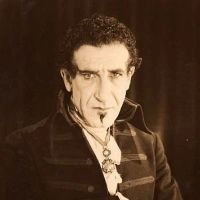 Otto Lederer
As Moisha Yudelson
Robert Gordon
As Jakie Rabinowitz - Age 13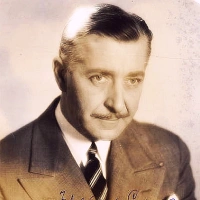 Richard Tucker
As Harry Lee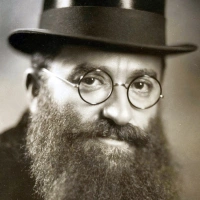 Yossele Rosenblatt
As Cantor Rosenblatt - Concert Recital
Jane Arden
As Small Part
Ernest Belcher
As Choreographer - 'April Follies'