Orchestra Wives Trailer & Clips
About
Orchestra Wives full movie is released on Sep 04, 1942. Watch Orchestra Wives online - the English Drama movie from United States. Orchestra Wives is directed by Archie Mayo and created by Karl Tunberg with George Montgomery and Ann Rutherford.
The musicians of Gene Morrison's popular swing band are dismayed to learn that they are about to go on tour, as the rigors of their last tour almost destroyed several marriages. The only unconcerned members are trumpet player Bill Abbott, who believes that marriage is for fools, and his womanizing friend, pianist St. John "Sinjin" Smith. Meanwhile, small-town girl Connie Ward accepts the invitation of soda clerk Cully Anderson to see Gene's band. Connie is thrilled by the concert, especially when she meets Bill, who is her idol. Bill is moved by Connie's beauty and naïveté, and is excited to steal a kiss from her. He invites her to see him the next night in another town, and Connie's understanding father, Dr. Ward, allows her to go. As Connie cannot enter the dance hall without an escort, she waits outside until the show is over. Bill finds her, and the pair, suddenly finding themselves in love and unable to part, marry that night. The next day, Connie and Bill join the band on a train bound for the next tour stop. Some of the other "orchestra wives," Natalie Mercer, Caroline Steele and Elsie, are bored with the constant travel and look upon the innocent Connie as a welcome distraction. They also are curious about how band singer Jaynie Stevens, who had been Bill's girl friend, will react to his marriage. As five weeks pass, Bill and Connie's love grows, but Connie becomes unsettled by the blur of hotel rooms and different towns. She also tires of the other wives, who have nothing better to do than flirt with one another's husbands and tell tales about it. One evening, the wives remain in Des Moines while the band plays in nearby Iowa City, and Natalie reveals to Connie that Bill and Jaynie used to be romantically involved. Distraught, Connie takes a bus to Iowa City, but before she arrives, Natalie calls Jaynie and tells her that the young bride is coming. Jaynie arranges for Bill to be in her hotel room when Connie arrives, and Connie assumes the worst despite Bill's protestations. The next day, Connie pleads with Bill to forget what happened, but he is still angry that she checked up on him. When Connie learns that Natalie set her up, she angrily repeats the gossip about Natalie and Caroline flirting with each other's husbands, Phil and Buddy. Natalie and Caroline then force their husbands to quit the band, and Bill quits also when Gene orders him to keep Connie quiet. After another fight, Bill and Connie decide to end their marriage, and Connie returns to her home town. She is miserable without Bill, however, and with Sinjin's help, decides to reunite the band. She and Sinjin send out telegrams telling the members to meet, and bring about a reconciliation between Natalie and Caroline. The band members agree to open a new casino, which Connie attends with her father. When Gene tells Bill to steer clear of Connie, Sinjin reveals her part in the band's reunion, and a grateful Bill demands that Connie return to him. Connie enjoys the show, then kisses her husband as she dances with him.
As know as:
Viudas del jazz, Orkesterfruar, Mulheres e Música, Kalamazou, Kalamazoo
Production Companies:
Twentieth Century Fox
Taglines:
It's Hep! It's Hot! It's Hilarious!
Cast & Crew
George Montgomery
As Bill Abbot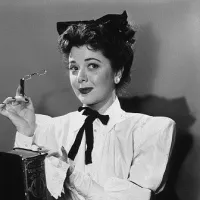 Ann Rutherford
As Connie Ward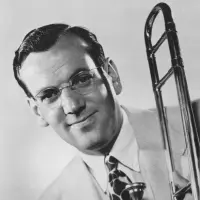 Glenn Miller
As Gene Morrison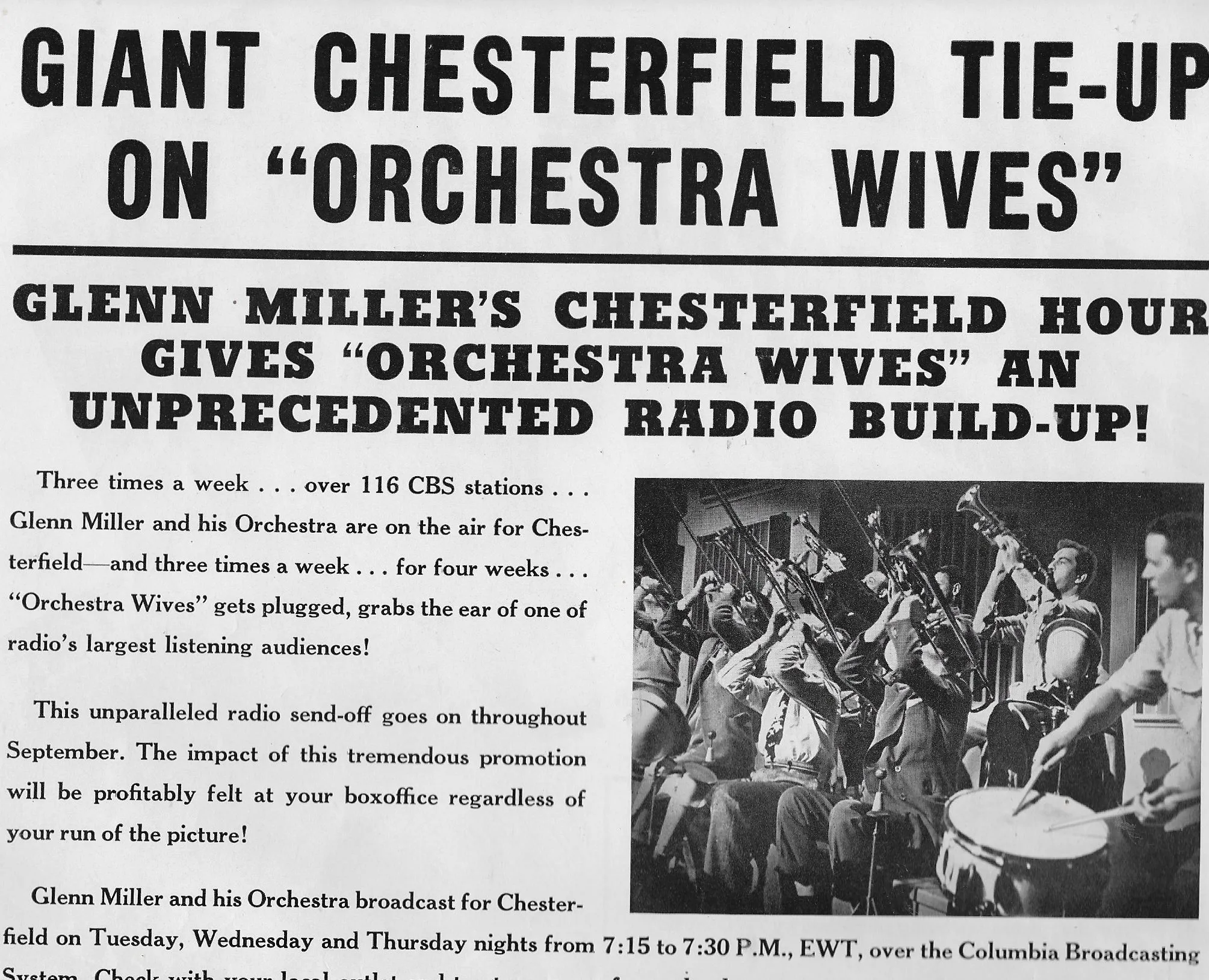 Glenn Miller and His Orchestra
As Gene Morrison Orchestra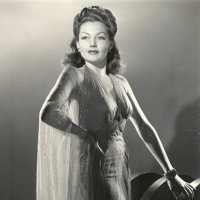 Lynn Bari
As Jaynie Stevens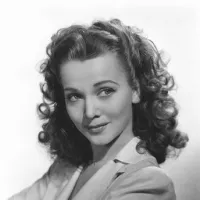 Carole Landis
As Natalie Mercer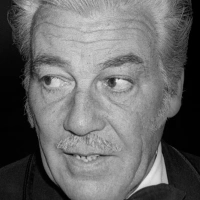 Cesar Romero
As St. John 'Sinjin' Smith

Virginia Gilmore
As Elsie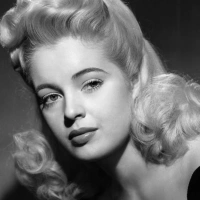 Mary Beth Hughes
As Caroline Steele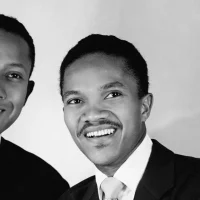 The Nicholas Brothers
As Nicholas Brothers