About
Freaks full movie is released on Feb 20, 1932. Watch Freaks online - the English Drama movie from United States , which has achieved a worldwide gross of $4,072. Freaks is directed by Tod Browning and created by Clarence Aaron 'Tod' Robbins with Wallace Ford and Leila Hyams. Freaks is available online on Classix and Microsoft Store.
Circus trapeze artist Cleopatra takes an interest in Hans, a midget who works in the circus sideshow, but she is only interested in the money he will be inheriting; she's involved in an affair with another circus performer, Hercules. Hans's fiancée does her best to convince him that he is being used but to no avail. At their wedding party, a drunken Cleopatra tells the sideshow freaks just what she thinks of them. Together, the freaks decide to make her one of their own.
As know as:
Freaks (La parada de los monstruos), Zrudy, The Freaks, A Parada dos Monstros, Spake
Release Date:
Feb 20, 1932
Release Date (Streaming):
May 19, 2009
Language:
English, German, French
Stream Service:
Metro-Goldwyn-Mayer
Production Companies:
Metro-Goldwyn-Mayer (MGM)
Taglines:
The story of the love life of the sideshow., Do Siamese Twins make love?, What sex is the half-man half-woman?, The Fury of the Freaks against a Woman who stole a Midget's Love!, You'll ask yourself a thousand questions! Do the Siamese twins have separate romances? (Print Ad- New York Sun, ((New York, NY)) 8 July 1932), THE STRANGEST CAST OF HALF HUMANS EVER ASSEMBLED! (Print Ad-Sunday Tribune, ((Manila, P.I.)) 14 May 1932), A weird drama of strange romance that will make you gasp with awe, You'll be amazed, fascinated beyond belief when this eerie story unfolds before your eyes., What diabolical vengeance did these half-human creatures inflict upon the beauty and the strong man?, Love-life and hate in a sideshow... after the audience has left!, With shame our screen unfolds! The worst picture ever made! Don't see it! And be assured you have missed nothing! You'd be stunned! You'd be terrified in watching these abnormal people and the lives they lead!, A story of love, lust and revenge! They love... They hate... They plot... They scheme... Words cannot describe these grotesque creatures of the side show!, Strange people from strange lands! Armless and legless wonders! The amazing alligator man! The Siamese Twins (Daisy & Violet Hilton)! The strange pin-head girls from far away Africa! Think of it, folks, all the weird freaks of the world assembled into one thrilling drama of love and hate!, It will NEVER be paralleled! There has NEVER BEFORE been anything like it and NONE will ever follow!, Strange drama... strange romance... unusual people from a different world. You may laugh at their antics... you will probably weep at their heartaches... but you'll always remember these people of the side-show. Not mere actors, but human people with aches and passions... joys and sorrows like your own!, The horrible vengeance of the freaks! A landmark in screen daring! 1000 secrets revealed!, A story daringly different!, Tod Browning's sensational story of love and revenge digs into the lives of the strange, abnormal half-man, half-woman, half-monster, half-human people, Beautiful! Daring! Defiant! Desired by men... envied by women... she was a proud peacock strutting in gorgeous finery... flaunting her silken lure in the face of all conventions... laughing at life... love... UNTIL SHE BROKE THE IRONCLAD CODE OF THE STRANGE WORLD... casting aside her strongest weapon in greedy lust for gold!, Here is the strangest story ever told!, Weird! Grotesque! Incredible - but REAL! No false make-up! No trick photography!, Here is a page torn from the book of life... the lives and loves of those strange people who live behind the dark curtain of mystery! Beings apart - strange people - they battled for their own kind!, You'll be amazed but you'll love it!, You will laugh at them, shudder at them, but you will never forget them!, The world is going to be amazed by this picture!, No picture ever like it. Humans and half-humans in a love-drama that will give you the supreme thrill., Because she dared to marry a dwarf! She was visited with the horrible vengeance of freaks!, The most excitingly strange picture since history began!, What about abnormal people? Are they as human as we? See the real Siamese twins and understand their love life!, Strange drama... strange romance... the most unusual people in the world!, Holds you in a grip of terrific fascination! Most outstanding drama of all times!, The most startling picture ever produced!, The most astounding picture ever screened!, They Love and Hate! They're as Human as You Are! (Print Ad- The Independent, ((Glen Ridge, NJ)) 2 September 1932), WARNING! Children Will Not Be Permitted to See This Picture! Adults Not in Normal Mental Health Are Urged Not To!, Can a full grown woman truly love a MIDGET ?, "We'll Make Her One of Us!" from the gibbering mouths of these weird creatures came this frenzied cry... no wonder she cringed in horror... this beautiful woman who dared toy with the love of one of them!, The Strangest... The Most Startling Human Story Ever Screened... Are You Afraid To Believe What Your Eyes See?, The Love Story of a SIREN, a GIANT, and a DWARF!
Cast & Crew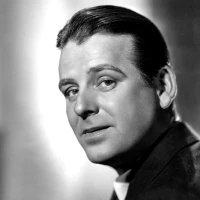 Wallace Ford
As Phroso
Leila Hyams
As Venus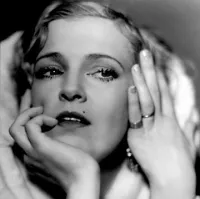 Olga Baclanova
As Cleopatra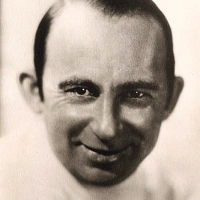 Roscoe Ates
As Roscoe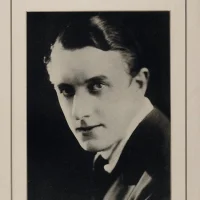 Henry Victor
As Hercules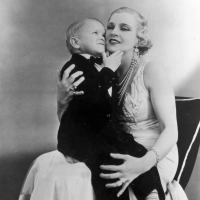 Harry Earles
As Hans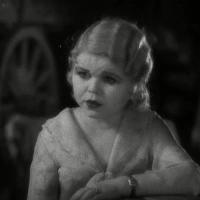 Daisy Earles
As Frieda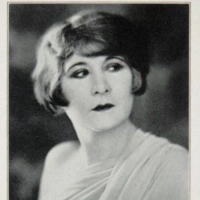 Rose Dione
As Madame Tetrallini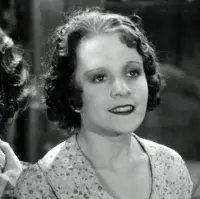 Daisy Hilton
As Siamese Twin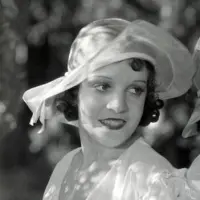 Violet Hilton
As Siamese Twin