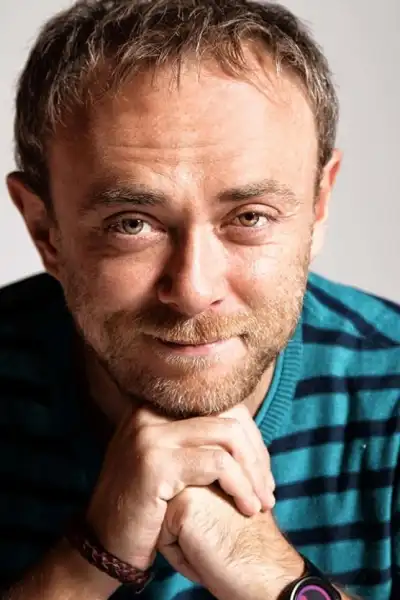 Tansu Biçer
actor, additional crew
Tansu Biçer was born on Jul 04, 1978 in Turkey. Tansu Biçer's big-screen debut came with Lovelorn directed by Yavuz Turgul in 2005, strarring . Tansu Biçer is known for Gorgeous directed by Berkun Oya, Yilmaz Erdogan stars as Bekir and Nur Sürer as Havva. Tansu Biçer has got 10 awards and 7 nominations so far. The most recent award Tansu Biçer achieved is Nuremberg Film Festival "Turkey-Germany". The upcoming new movie Tansu Biçer plays is Gorgeous which will be released on Oct 27, 2022.
Born in Ankara on july 4, 1978. Graduated from Karsiyaka Semikler high school in Izmir. Finished Eskisehir Anadolu University conservatory, theater dept. in 2001. Acted for Tiyatro Anadolu during the 2001/2002 season. Moved to istanbul on 2002 and took part in the founding of Semaver Kumpanya. Since his move to Istanbul, he has been in various voice acting, tv and cinema projects besides his theater acting.
Birthday

Jul 04, 1978

Place of Birth

Ankara, Turkey

Also known

Tansu Biçer
Known For
Awards
10 wins & 7 nominations
Nuremberg Film Festival "Turkey-Germany"
2015
Neden Tarkovski Olamiyorum... (2014)
Neden Tarkovski Olamiyorum... (2014)
Adana Film Festival
2014
Best Actor
Winner
- Golden Boll in National Feature Film
Toz Ruhu (2014)
2013
Best Supporting Actor
Winner
- Golden Boll in National Feature Film
2010
Best Actor
Winner
- Golden Boll in National Feature Film
Bes Sehir (2009)
2023

actor

as Savci Halit Mehmet Güçlü

7.5

2022

7.2

2022

7.0

2021

actor

as Public Prosecutor

6.0

2021

actor

as Savci Halit Mehmet Güçlü

7.5

2020

5.6

2020

actor

as Savci Halit Mehmet Güçlü

7.5

2019

6.3

2018

7.3

2017

6.1

2017

7.3

2017

7.1

2015

5.0

2015

8.4

2014

7.8

2013

7.8

2013

6.8

2012

actor

as Guard (segment "C / 2)

6.9

2012

7.9

2010

5.6

2009

5.6

2009

4.8

2008

7.0

2006

7.5

2005

7.8