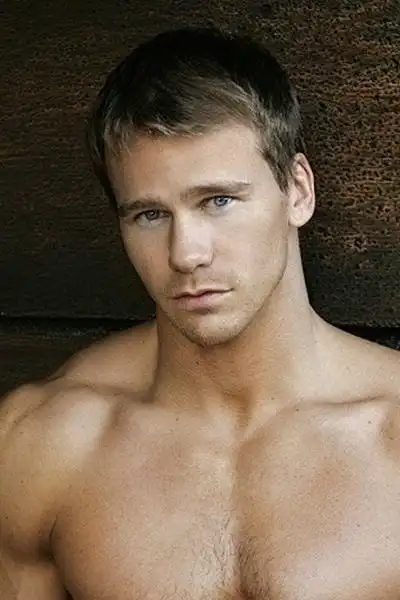 Rusty Joiner
actor, producer
Rusty Joiner was born on Dec 11, 1972 in USA. Rusty Joiner's big-screen debut came with Dodgeball: A True Underdog Story directed by Rawson Marshall Thurber in 2004, strarring Blade. Rusty Joiner is known for Stuck in Love. directed by Josh Boone, Greg Kinnear stars as Bill Borgens and Jennifer Connelly as Erica. Rusty Joiner has got 2 awards and 1 nominations so far. The most recent award Rusty Joiner achieved is DNA Filmworks Expo Film Festival. The upcoming new movie Rusty Joiner plays is A Daughter's Deception which will be released on Mar 23, 2019.
With an impressive list of starring roles in recent back to back to back Mar Vista Entertainment films, Rusty Joiner has definitely made his way to Hollywood's "Ones To Watch" list. Rusty made a big splash showing his comedic chops starring in Sean Mcginly's heavy comedy sharing the screen with Silicon Valley's Martin Starr and received a great European critic's ovation starring in the French-directed and -released psychological thriller "Sam Was Here".Having also recently completed directors Lisa Addario & Joe Syracuse's dark comedy "Amateur Night" starring alongside Jason Biggs, Joiner also showed his dark side starring in the action thriller "Unsullied", NFL legend Simeon Rice's directorial debut, followed closely with his multiple Best Actor Award-winning performance in the Philadelphia-produced heavy drama "Voiceless". Joiner was seen afterwards in director Tim Garrick's "Behaving Badly" (opposite Elisabeth Shue and Selena Gomez) and also co-stars opposite Jennifer Connelly and Greg Kinnear in the Informant Media-produced film "Stuck in Love". Joiner recently made his producing debut with the made for TV historical documentary "The Black Robbed Regiment".While attending Georgia Southern University, Joiner was discovered in Atlanta where he soon became one of the most sought-after models in the industry. He then spent the next few years steadily working in Milan, Paris and South America landing exclusive campaigns for Abercrombie & Fitch, Prada, American Eagle, and Levis, just to name a few.In 1998, Joiner gained international recognition when he signed a two-year exclusive deal as the official Structure underwear model and spokesman, making guest appearances on such shows as Extra, Access Hollywood, Entertainment Tonight, E! News Daily and The View.Following the success of the Structure campaign, Joiner quickly made the transition to acting with a variety of featured film roles including "Dodgeball" (with Ben Stiller and Vince Vaughn), "Resident Evil: Extinction" (with Milla Jovovich) and his first Starring role in director Ulli Lommel's "Absolute Evil." He later appeared in "Last Ounce Of Courage," "ToHave and to Hold," and Starring in "Orc Wars".No stranger to television, Joiner has an impressive list of guest starring roles to his credit including hit shows such as "The Closer," "Bones," "Close To Home," "CSI: Miami," "ER," and "Spin City" (opposite Heather Locklear). In 2010, Joiner again co-starred opposite Locklear - this time recurring on the CW's "Melrose Place" and also landed a recurring role on the NBC daytime drama "Days Of Our Lives."Joiner's list of current international commercial campaigns include his role as the hilarious Planet Fitness "Mirror Guy", Direct Tv's make the switch Sexy Calendar Fireman, the "Seven Minute Man" in the internationally successful and Cannes nominated Liquid Plumr ads, Maybelline with Christy Turlington, and a six-commercial deal for Suzuki, in addition to commercials for Excedrin, Comcast, Budweiser, GE, Acura, Coors Light, Coca-Cola, Pepsi, Honda, and Taco Bell.As the former national spokesperson for Men's Fitness Magazine's "Fat To Fit Tour," Joiner has a record twelve US and international covers of the magazine to his credit. He has been shot by legendary photographers Greg Gorman, Bruce Weber, Harry Langdon, David LaChapelle and Annie Leibovitz, and has graced the pages of Vanity Fair, Rolling Stone, Cosmopolitan, and Vogue Homme.
Birthday

Dec 11, 1972

Place of Birth

Montgomery, Alabama, USA

Also known

-
Known For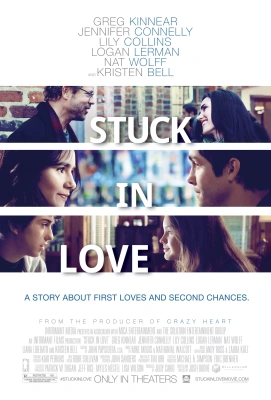 Movie
Stuck in Love.
20137.2
Awards
2 wins & 1 nominations
DNA Filmworks Expo Film Festival
2016
Best Actor
Winner
- Epic Royal Award
Voiceless (2015)
Life Fest Film Festival
2016
Best Actor
Voiceless (2015)