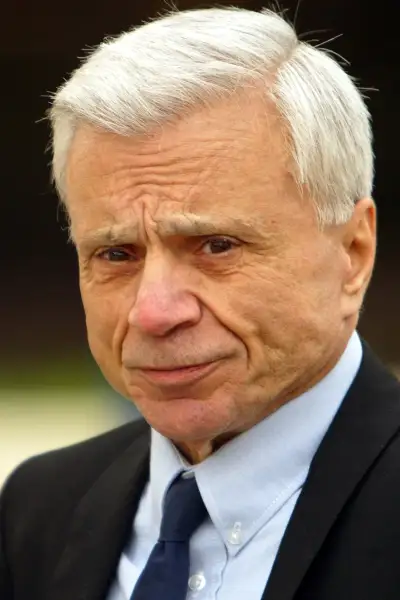 Robert Blake
actor, writer, producer
Robert Blake was born on Sep 18, 1933 in USA. Robert Blake's big-screen debut came with Bridal Suite directed by Wilhelm Thiele in 1939, strarring Toto (uncredited). Robert Blake is known for Lost Highway directed by David Lynch, Bill Pullman stars as Fred Madison and Patricia Arquette as Renee Madison. Robert Blake has got 7 awards and 12 nominations so far. The most recent award Robert Blake achieved is Fangoria Chainsaw Awards. The upcoming new movie Robert Blake plays is Lost Highway which will be released on Jan 15, 1997.
American actor who began as a child in Our Gang comedies and reappeared as a powerful adult performer of leading and character roles. Born in New Jersey, the young Mickey Gubitosi won a role in MGM's Our Gang series at the age of 5. As one of the more prominent children in the Gang, he gained attention for his cute good looks and his lovable, if somewhat melancholy, personality.In 1940 he took on the stage name Bobby Blake (though he continued to use the name Mickey Gubitosi in the Our Gang series for another three years) and began playing child roles in a wide range of films. He gained a good deal of fame as the Indian sidekick Little Beaver in the Red Ryder series of Westerns. Though roles were sporadic as he grew to manhood, he was never long off the screen (except for a period of military service, 1954-56). But despite some fine work in films like La gloire et la peur (1959) and Town Without Pity (1961), his career did not take off until his stunning portrayal of killer Perry Smith in De sang-froid (1967). A number of telling performances in films of the next decade, stardom in a popular television series (Baretta (1975), and several ruefully comic appearances as a guest on The Tonight Show Starring Johnny Carson (1962) made him a popular figure even as his personal difficulties increased.Consumed with anger over his treatment by his family and the studio as a child, he denigrated his early work, suffered bouts of difficulty with drugs, and became known as a difficult, perfectionist person to work with. He quit his successful TV series Hell Town (1985) when his personal demons became overwhelming. After a self-imposed exile of nearly eight years, during which he struggled to right his life, he successfully returned to films and television work, appearing renewed and more confident in himself and his work.In 2001, though, the murder of his wife, Bonnie Bakley, thrust Blake into the limelight in a different way. Admittedly having married Bakley through the coercion of her pregnancy, a routine Bakley had apparently tried with various other celebrities, Blake made no denial of his distaste for the woman, but was by all accounts thrilled with the daughter born to them. Blake was arrested for his wife's murder, but the presumption of innocence trumped when jurors didn't believe what they thought was flimsy evidence, and Blake was acquitted in a trial that made worldwide headlines. Reportedly broke from legal costs, Blake indicated hopefulness that he might be allowed to return to acting work.
Birthday

Sep 18, 1933

Place of Birth

Nutley, New Jersey, USA

Also known

Lyman P. Docker, Our Gang, Michael James Gubitosi, Mickey Gubitosi, Mickey, Bobby Blake
Known For
Awards
7 wins & 12 nominations
Young Artist Awards
1995
To the original "Little Mickey" from "The Little Rascals".
Winner
- Former Child Star Lifetime Achievement Award