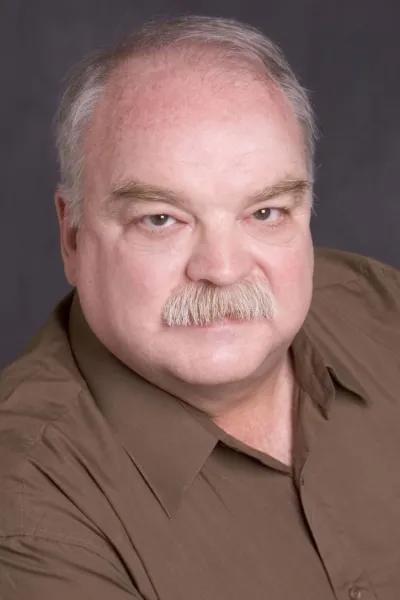 Richard Riehle
actor, producer
Richard Riehle was born on May 12, 1948 in USA. Richard Riehle's big-screen debut came with The Other Side of Hell directed by Ján Kadár in 1978, strarring Tattooed Man. Richard Riehle is known for The Admired directed by Jacqueline Murphy, Jacqueline Murphy stars as Olivia Spencer and Jeff Rector as Mr. Meyer. Richard Riehle has got 5 awards and 6 nominations so far. The most recent award Richard Riehle achieved is Film Invasion L.A.. The upcoming new movie Richard Riehle plays is Old Man Jackson which will be released on Jun 01, 2023.
Richard Riehle was born in Menomonee Falls, Wisconsin, to Mary Margaret (Walsh), a nurse, and Herbert John Riehle, an assistant postmaster. He is of German and Irish descent. Richard attended the University of Notre Dame, where he became heavily involved with the University Theatre. Appearing in such productions as "Luther", "Antigone", "Rhinoceros", "Romeo and Juliet", and "How To Succeed In Business Without Really Trying", he also took on the task of stage manager on many of these productions, and it was not unusual to find him helping to build the sets or manage the costumes during this period. Graduating with a B.A. (cum laude) in 1970, Richard traveled to Salzburg and Innsbruck to study German, a language in which he is fluent. Progressing to Academy of Dramatic Art in Rochester, Michigan, Richard has had extensive experience as a stage actor, as well as teaching acting, and made his Broadway debut in 1986 with "Execution of Justice". One of his major triumphs in the theatre has been alongside Kevin Spacey in the acclaimed 1999 revival of O'Neill's "The Iceman Cometh", in which he played the drunken, corrupt ex-cop Pat McGloin. Brief appearances in Rooster Cogburn, The Duchess and Dirtwater Fox, Joy Ride, and Twice in a Lifetime, as well as in such TV fare as Escape From Hell (1977), Joe Kennedy: The Forgotten Kennedy (1977), and the NBC series "Hot Pursuit" (1984) have disguised an expanding repertory theatre portfolio. Richard has also contributed to such diverse undertakings as Bay Area Radio's Eugene O'Neill Project (playing Smithers to Joe Morton's Brutis Jones in "The Emperor Jones") and the Adams-Jefferson Project of Carleton College, participating in a series of recordings of the correspondence between the two US Presidents. To this day, Richard has maintained his involvement in theatre workshops and encouraging the dramatic arts under the auspices of the Mark Taper Forum and A.S.K. However, since his scene-stealing cameo as the Quartermaster in 1989's Glory, with his trademark bushy mustache and heavyset frame, Richard has acquitted himself as one of the best, and busiest, character players on TV and in the movies.
Birthday

May 12, 1948

Place of Birth

Menomonee Falls, Wisconsin, USA

Also known

-
Known For
Awards
5 wins & 6 nominations
Film Invasion L.A.
2020
Outstanding Acting, Cast
Grief Vigilantes (2019)
The Eclipse Awards, US
2019
Best Actor in a Supporting Role
The Acorn (2018)
2023

9.5

2023

2023

7.6

2022

4.0

2022

5.7

2022

5.7

2021

actor

as Skeeter (Cashier #1)

4.0

2021

4.5

2020

5.4

2020

8.4

2019

5.4

2019

actor

as Truck Driver (uncredited)

2019

4.1

2019

6.3

2018

4.8

2018

5.9

2018

3.6

2018

4.7

2018

6.9

2018

4.3

2018

actor

as Man getting in car

6.4

2018

3.2

2017

6.4

2017

5.9

2017

4.0

2017

4.5

2017

6.0

2017

3.9

2017

8.3

2017

actor

as Duke 'Chopper' McNeil

8.1

2017

6.5

2017

6.5

2017

6.4

2017

8.4

2016

6.9

2016

3.4

2016

5.5

2016

5.7

2016

6.1

2016

2015

5.1

2015

6.3

2015

5.3

2015

5.6

2015

5.0

2015

4.5

2015

4.6

2015

3.1

2015

7.4

2015

actor

as Science Corp Scientist / Secret President Larry / Tutukaka Male

7.3

2014

4.3

2014

4.9

2014

3.0

2014

5.6

2014

4.8

2014

5.2

2014

6.9

2014

5.2

2014

actor

as Officer O'Reilly

5.3

2014

8.4

2014

8.4

2014

4.0

2014

6.9

2013

4.6

2013

6.5

2013

2.4

2013

4.5

2013

4.8

2013

8.4

2012

5.1

2012

6.2

2012

actor

as Three Penny Hank

5.5

2012

actor

as Chief Dale Nickens

5.4

2012

actor

as Chairman McCarren

5.6

2012

actor

as Belvin Lee Smith

3.1

2012

5.4

2012

5.3

2012

7.1

2012

6.5

2012

actor

as Professor Thomas Howard

4.3

2011

7.9

2011

actor

as Cecil Kaufman (segment "Zom-B-Movie")

5.6

2011

4.3

2011

6.8

2011

3.9

2011

actor

as Ellen's Grandfather / Mayor

6.1

2010

7.1

2010

3.5

2010

6.4

2010

5.3

2010

5.4

2010

4.7

2010

5.4

2010

6.7

2010

5.7

2010

5.9

2010

4.4

2010

actor

as Ellen's Grandfather / Mayor

6.1

2009

5.4

2009

actor

as Buddy the Night Watchman

4.8

2009

4.7

2009

6.1

2009

6.1

2009

actor

as Grandpa Paul / Big Chief Malcolm Roaring Boar

8.0

2008

3.0

2008

5.8

2008

4.3

2008

4.5

2008

4.4

2008

7.2

2008

4.8

2008

7.0

2008

actor

as Grandpa Paul / Big Chief Malcolm Roaring Boar

8.0

2007

6.1

2007

actor

as Detective Mahoney

4.2

2007

6.0

2007

6.7

2007

4.4

2007

7.9

2007

6.4

2007

5.7

2007

5.7

2006

5.5

2006

6.0

2006

4.1

2006

4.5

2006

3.9

2006

5.6

2006

5.5

2006

5.5

2006

5.9

2005

actor

as Mayor Nobel Doyle

5.4

2005

6.2

2005

actor

as Officer Roy Pendleton

6.9

2005

5.6

2004

7.6

2004

actor

as Sheriff Sam Brown

5.4

2004

5.9

2004

7.5

2003

4.0

2003

5.0

2003

6.1

2003

7.5

2003

6.5

2002

5.2

2002

5.8

2002

actor

as Henderson Trial Judge

7.1

2002

7.5

2001

5.5

2001

6.5

2001

8.1

2001

5.9

2001

actor

as Sheriff Merle Hobbs

5.0

2001

7.5

2001

7.5

1999

5.7

1999

actor

as Capt. Rich Waters

5.1

1999

6.0

1999

5.3

1999

5.0

1999

7.7

1998

actor

as Commander Gorman

5.7

1998

6.0

1998

4.0

1998

5.1

1998

6.1

1998

actor

as Narrator / Sheriff 'T-Bone' Yankum

5.5

1998

actor

as Detective Bevlan

5.4

1998

6.6

1998

7.5

1998

6.4

1998

6.1

1998

7.2

1998

6.1

1997

5.6

1997

7.2

1997

5.6

1997

6.6

1997

actor

as Highway Patrolman

5.2

1997

6.3

1996

6.7

1996

6.0

1996

5.9

1996

7.3

1996

actor

as Airline Marshal George Edwards

6.5

1996

4.7

1996

actor

as Dr. Arthur Bacanovic

2.7

1995

8.8

1995

8.2

1995

6.1

1995

6.3

1995

7.5

1995

4.9

1995

actor

as Principal Beasely

4.2

1995

5.3

1995

6.5

1994

5.9

1994

6.6

1994

5.1

1994

5.5

1994

6.6

1993

7.2

1993

5.7

1993

7.8

1993

6.0

1993

6.2

1992

actor

as Detective Griffin

4.5

1992

6.5

1992

7.5

1992

6.5

1992

5.6

1992

7.2

1991

actor

as Reverend Scroggins

7.7

1991

4.9

1991

6.7

1990

6.1

1990

actor

as Anthony Feliciano

5.9

1990

5.7

1990

actor

as Principal Ed Rooney

5.2

1990

7.2

1989

7.8

1989

5.4

1989

6.9

1989

6.6

1987

5.7

1978

7.1