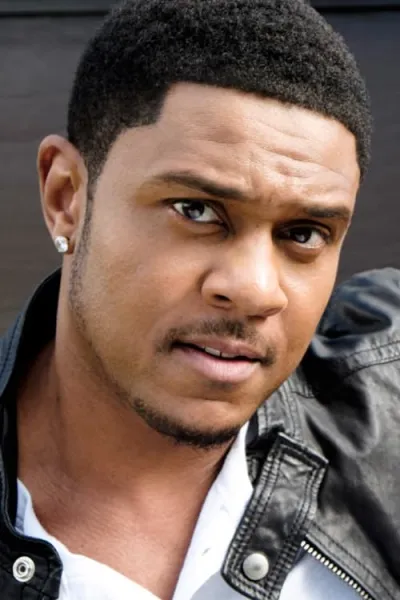 Pooch Hall
actor, producer
Pooch Hall was born on Feb 08, 1976 in USA. Pooch Hall's big-screen debut came with Lift directed by DeMane Davis in 2001, strarring Derek. Pooch Hall is known for A Dog's Purpose directed by Lasse Hallström, Josh Gad stars as Bailey and Dennis Quaid as Adult Ethan. The upcoming new movie Pooch Hall plays is Ray Donovan: The Movie which will be released on Jan 14, 2022.
Pooch Hall was born on February 8th 1976 in Brockton, Massachusetts. There he played football, ran track and boxed. Pooch won the Southern New England golden gloves in 1994. He started acting at the age of 21. He started in commercials and then made his debut in the film Lift (2001). He played Derrick, a shoplifter. Pooch was in several movies,including the hit film Black Cloud (2004) written and directed by Rick Schroder. His latest acting role is playing Ty'ree Bailey in the new mini series based on the book, Miracle's Boys (2005).
Birthday

Feb 08, 1976

Place of Birth

Brockton, Massachusetts, USA

Also known

Marion Hall, Jr.
Known For
2022

6.8

2021

6.6

2019

8.3

2018

8.3

2017

2.7

2017

7.2

2017

8.3

2016

6.5

2016

8.3

2015

5.1

2015

8.3

2015

actor

as Derwin Davis / Derwin 'Ding Dong' Davis

6.8

2015

actor

as Derwin Davis / Derwin 'Ding Dong' Davis

6.8

2014

8.3

2014

actor

as Derwin Davis / Derwin 'Ding Dong' Davis

6.8

2014

8.3

2013

4.9

2013

8.3

2013

actor

as Derwin Davis / Derwin 'Ding Dong' Davis

6.8

2013

5.7

2012

actor

as Derwin Davis / Derwin 'Ding Dong' Davis

6.8

2011

5.7

2011

actor

as Derwin Davis / Derwin 'Ding Dong' Davis

6.8

2010

4.1

2009

6.4

2008

actor

as Derwin Davis / Derwin 'Ding Dong' Davis

6.8

2007

actor

as Derwin Davis / Derwin 'Ding Dong' Davis

6.8

2006

6.0

2006

4.1

2006

actor

as Derwin Davis / Derwin 'Ding Dong' Davis

6.8

2006

6.8

2004

5.3

2004

5.1

2004

actor

as Rocket Ray Tracey (as 'Pooch' Marion Hall)

5.7

2001

6.2