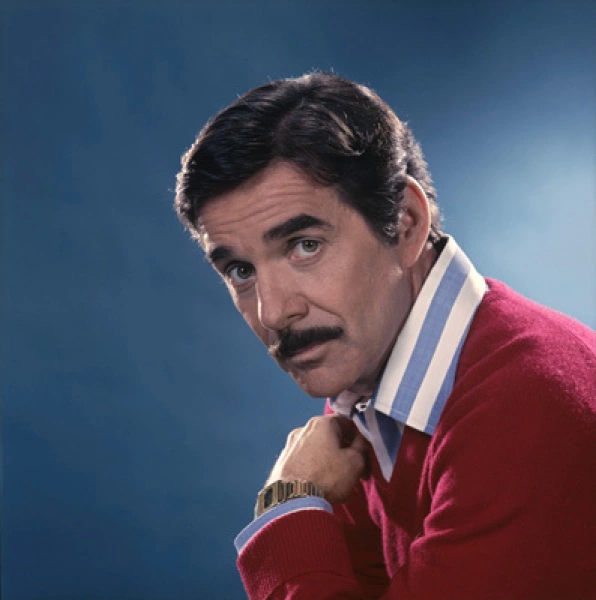 Pat Harrington Jr.
actor, writer, soundtrack
Pat Harrington Jr. was born on Aug 13, 1929 in USA. Pat Harrington Jr.'s big-screen debut came with The Danny Thomas Show - Season 7 directed by Sheldon Leonard in 1959, strarring Pat Hannigan. Pat Harrington Jr. is known for Sydney directed by Lee Shallat Chemel, Valerie Bertinelli stars as Sydney Kells and Matthew Perry as Billy Kells. Pat Harrington Jr. has got 2 awards and 4 nominations so far. The most recent award Pat Harrington Jr. achieved is Primetime Emmy Awards. The upcoming new movie Pat Harrington Jr. plays is Ablaze which will be released on Jul 16, 2002.
Pat Harrington Jr. was born on August 13, 1929 in New York City, New York, USA. He was an actor and writer, known for One Day at a Time (1975), The President's Analyst (1967) and Alfred Hitchcock Presents (1955). He was previously married to Sally Cleaver and Marjorie Ann Gortner. He died on January 6, 2016 in Los Angeles, California, USA.
Birthday

Aug 13, 1929

Place of Birth

New York City, New York, USA
Known For
Awards
2 wins & 4 nominations
Golden Globes, USA
1981
Best Supporting Actor in a Series, Miniseries or Motion Picture Made for Television
2001

3.4

2001

actor

as Tony Frank (as Pat Harrington)

5.8

1993

actor

as Additional Voices (voice, as Pat Harrington)

6.3

1993

7.6

1991

actor

as William Shakesbear

5.0

1990

7.9

1987

actor

as Dad (voice, as Pat Harrington)

8.0

1984

6.4

1983

actor, writer, soundtrack

as Dwayne F. Schneider / Dwayne Schneider

6.6

1982

actor, writer, soundtrack

as Dwayne F. Schneider / Dwayne Schneider

6.6

1981

actor, writer, soundtrack

as Dwayne F. Schneider / Dwayne Schneider

6.6

1981

7.6

1980

actor, writer, soundtrack

as Dwayne F. Schneider / Dwayne Schneider

6.6

1980

6.4

1979

actor, writer, soundtrack

as Dwayne F. Schneider / Dwayne Schneider

6.6

1979

8.3

1978

actor, writer, soundtrack

as Dwayne F. Schneider / Dwayne Schneider

6.6

1978

6.4

1978

actor

as unknown episodes

7.8

1977

actor, writer, soundtrack

as Dwayne F. Schneider / Dwayne Schneider

6.6

1977

6.4

1976

actor, writer, soundtrack

as Dwayne F. Schneider / Dwayne Schneider

6.6

1975

6.6

1975

actor, writer, soundtrack

as Dwayne F. Schneider / Dwayne Schneider

6.6

1975

6.6

1974

5.3

1974

6.2

1974

7.6

1974

actor

as unknown episodes

7.8

1973

actor

as Frank (as Pat Harrington)

5.0

1973

5.5

1973

7.1

1973

7.4

1973

5.4

1973

6.7

1973

actor

as 2 episodes, 1973

6.6

1973

7.6

1972

actor

as Dinner MC (uncredited)

7.0

1972

actor

as Willie Shakespeare (as Pat Harrington)

5.0

1972

7.1

1972

7.6

1971

7.1

1971

6.2

1971

7.6

1971

actor

as unknown episodes

7.8

1970

6.6

1969

5.9

1969

actor

as Inspector (voice)

6.0

1969

7.1

1969

7.1

1969

7.6

1969

actor

as unknown episodes

7.8

1968

actor

as Inspector (voice)

5.8

1968

actor

as Inspector / Bear (voice)

6.0

1968

actor

as Inspector (voice)

6.7

1968

actor

as Inspector (voice)

6.5

1968

actor

as Mr. Wainwright / Borden

7.8

1967

actor

as Arlington Hewes (as Pat Harrington)

6.8

1967

actor

as Inspector (voice)

6.0

1967

actor

as Inspector (voice)

6.2

1967

actor

as Inspector (voice)

6.2

1967

actor

as Inspector (voice)

6.6

1967

actor

as Inspector (voice)

6.3

1967

actor

as Inspector (voice)

6.3

1967

actor

as Inspector (voice)

6.2

1967

actor

as Inspector / Sergeant Deux-Deux (voice)

6.0

1967

actor

as Inspector (voice)

6.3

1967

actor

as Judd Whitman (as Pat Harrington)

5.2

1967

actor

as Inspector / Sergeant Deux-Deux (voice)

6.3

1967

7.6

1967

7.4

1966

actor

as Inspector (voice)

6.8

1966

actor

as Inspector / Sergeant Deux-Deux (voice)

6.5

1966

actor

as Inspector / Sergeant Deux-Deux (voice)

6.2

1966

actor

as Inspector / Sergeant Deux-Deux (voice)

6.3

1966

actor

as Inspector / Sergeant Deux-Deux (voice)

6.0

1966

actor

as Inspector / Sergeant Deux-Deux (voice)

6.6

1966

actor

as Inspector / Sergeant Deux-Deux (voice)

6.7

1966

actor

as Inspector / Sergeant Deux-Deux (voice)

6.4

1966

actor

as Inspector / Sergeant Deux-Deux (voice)

7.1

1965

6.7

1964

actor

as Thatcher / Sonny Harkness

7.8

1964

7.9

1963

actor

as District Attorney

6.9

1963

6.5

1959

7.1