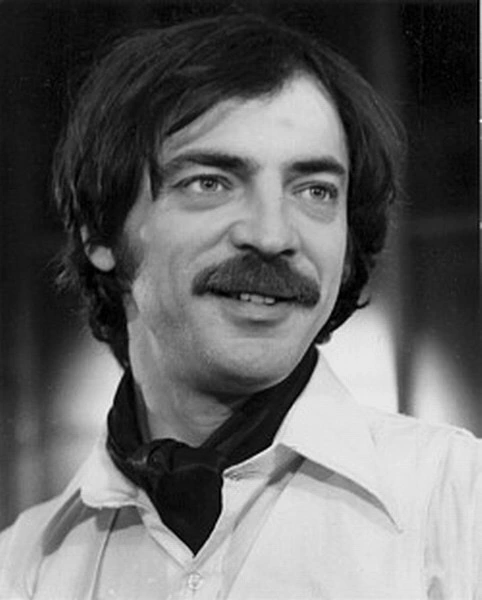 Mikhail Boyarskiy
actor, music department, soundtrack
Mikhail Boyarskiy was born on Dec 26, 1949 in Russia]. Mikhail Boyarskiy's big-screen debut came with A Golden-coloured Straw Hat - Season 1 directed by Leonid Kvinikhidze in 1974, strarring Signor Ninardi. Mikhail Boyarskiy is known for The Idiot directed by Vladimir Bortko, Evgeniy Mironov stars as Knyaz Lev Myshkin (2003) and Igor Ivanov as gospodin iz svity Rogozhina. Mikhail Boyarskiy has got 2 awards and 1 nominations so far. The most recent award Mikhail Boyarskiy achieved is Golden Gramophone Award. The upcoming new movie Mikhail Boyarskiy plays is Peterburg. Tolko po lyubvi which will be released on Sep 22, 2016.
Mikhail Boyarskiy was born on December 26, 1949 in Leningrad, RSFSR, USSR [now St. Petersburg, Russia]. He is an actor, known for Le Rock du Méchant Loup (1976), Vozvrashchenie mushketyorov, ili Sokrovishcha kardinala Mazarini (2009) and D'Artagnan et les Trois Mousquetaires (1979). He has been married to Larisa Luppian since 1975. They have two children.
Birthday

Dec 26, 1949

Place of Birth

Leningrad, RSFSR, USSR [now St. Petersburg, Russia]
Known For
Awards
2 wins & 1 nominations
Golden Gramophone Award
2001
For the song "Zelenoglazoe taksi".
Winner
- Golden Gramophone Award
People's Artist of the Republic
1990
Russia
Winner
- People's Artist of the Republic