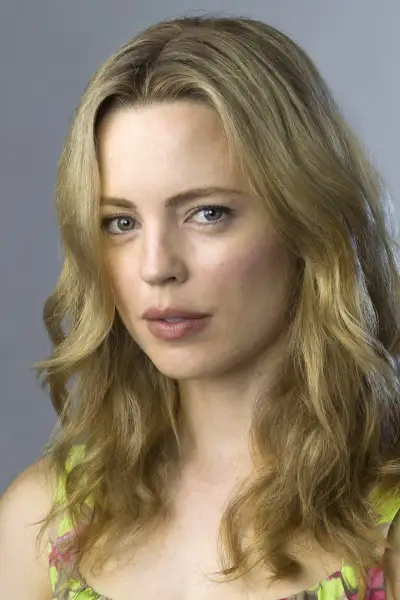 Melissa George
actress, soundtrack
Melissa George was born on Aug 06, 1976 in Australia. Melissa George's big-screen debut came with Roar - Season 1 directed by Ian Toynton in 1997. Melissa George is known for The Eddy directed by Houda Benyamina, André Holland stars as Elliot Udo and Joanna Kulig as Maja. Melissa George has got 4 awards and 9 nominations so far. The most recent award Melissa George achieved is Logie Awards. The upcoming new movie Melissa George plays is Peaceful which will be released on Nov 24, 2021.
The second of four children, Australian actress Melissa George was born in Perth, Western Australia in 1976. The daughter of Pamela, a nurse, and Glenn George, a construction worker, Melissa initially expressed interest in various forms of dance rather than acting. During her childhood, George studied tap, ballet, and jazz, later transitioning into professional rollerskating - similar to figure skating on ice.By age 16, George had won several awards at various National Rollerskating Championships in Australia, and subsequently began modeling after dropping out of high school. George met a casting agent while doing modeling work, and was given a role on the popular Australian soap opera Summer Bay (1988); George moved to Sydney and worked on the show for three years until deciding to pursue other projects.In 1996, George left Australia and moved to Los Angeles in search of bigger roles. She garnered various supporting parts in films such as Dark City (1998) and Steven Soderbergh's crime thriller L'Anglais (1999), before landing a key part in David Lynch's acclaimed neo noir mystery film, Mulholland Drive (2001). While in Bali in 1998, George met future husband, Chilean filmmaker Claudio Dabed; the two were married in late 2000.The early 2000s would have George playing bit parts in several American television shows, including Friends (1994) and Monk (2002), ultimately landing a recurring role on the hit Alias (2001) alongside Jennifer Garner and Michael Vartan. Through the later part of the decade, George had roles in various horror and thriller films, beginning with the 2005 version of Amityville (2005), as well as the commercially-successful thriller Dérapage (2005) alongside Clive Owen, Jennifer Aniston and Vincent Cassel.George finished the decade with several more horror films, including Paradise Lost (2006) and 30 jours de nuit (2007), as well as independent horror titles such as WAZ (2007), The Betrayed (2008) and Triangle (2009). George was also active in television work, landing a role on the popular medical drama Grey's Anatomy (2005). Her greatest critical success would come with a role on En analyse (2008), playing the love interest of Gabriel Byrne, which would garner her a Golden Globe nomination in 2009.Though a veteran of television in both Australia and the United States, George has achieved considerable success in her film career, which has hardly spanned over a decade.
Birthday

Aug 06, 1976

Place of Birth

Perth, Western Australia, Australia

Also known

-
Known For
Awards
4 wins & 9 nominations
Logie Awards
1995
Notably for her perforance in Summer Bay (1988).
Academy of Science Fiction, Fantasy & Horror Films, USA