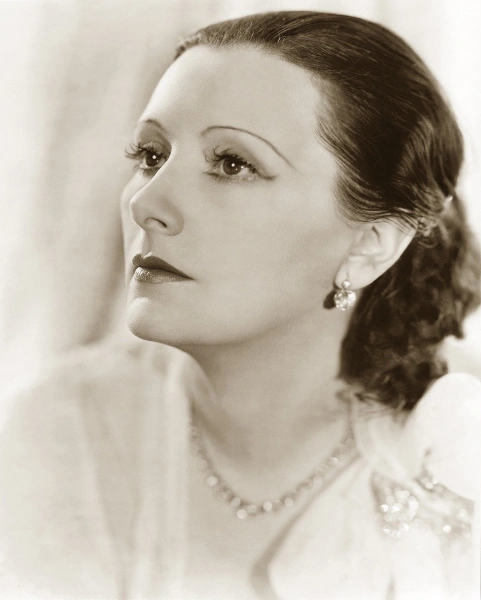 Lil Dagover
actress, soundtrack
Lil Dagover was born on Sep 30, 1887 in Indonesia]. Lil Dagover's big-screen debut came with Der Tänzer directed by Carl Froelich in 1919. Lil Dagover is known for Friedrich Schiller - Der Triumph eines Genies directed by Herbert Maisch, Heinrich George stars as Herzog Karl Eugen von Württemberg and Lil Dagover as Franziska von Hohenheim. Lil Dagover has got 3 awards and 2 nominations so far. The most recent award Lil Dagover achieved is Bambi Awards. The upcoming new movie Lil Dagover plays is Vom Teufel gejagt which will be released on Nov 03, 2018.
A prominent German film actress born on 30 September 1887 at Madiven, Java, the daughter of a forest ranger in the service of the Dutch authorities. Sent at the age of ten to Baden-Baden to study, she later entered the cinema thanks to her marriage in 1917 to the actor Fritz Dagover who was 25 years her senior. They divorced in 1919 but not before he had introduced her to director Robert Wiene and other notables of German cinema. She made her screen debut in Fritz Lang's Madame Butterfly (1919). Immediately after she appeared in Wiene's classic expressionist film, "The Cabinet of Dr. Caligari" (aka Le cabinet du docteur Caligari (1920)). Apart from three trips -- one to Sweden in 1927, another to France in 1928-9 and one to Hollywood in 1931 -- most of Lil Dagover's career and fate was linked to that of the German cinema, where her role was usually that of the frail, menaced heroine. She continued to star in a great number of films during the Nazi era. Among her best performances were her roles in Le congrès s'amuse (1931), in Gerhard Lamprecht's Der höhere Befehl (1935) and in Veit Harlan's Die Kreutzersonate (1937). She also acted in the Deutsches Theatre Berlin, the Salzburg Festival, at forces shows and at war theaters. At one time, she was reported to have been a close friend of Adolf Hitler. In 1944, she received the War Merits Cross. Dagover continued her career in post-war Germany, playing many supporting parts until the late 1970s.
Birthday

Sep 30, 1887

Place of Birth

Madioen, Madioen, Dutch East Indies [now Madiun, East Java, Indonesia]
Known For
Awards
3 wins & 2 nominations
Bambi Awards
1964
In recognition of her impressive film career.
German Film Awards
1962
For her continued outstanding individual contributions to the german film over the years.
1954
Best Performance by an Actress in a Supporting Role (Beste darstellerische Leistung - Weibliche Nebenrolle)
Winner
- Film Award in Silver
1979

6.6

1977

6.0

1975

actress

as Gastmann's Mother

5.9

1973

actress

as Frau Eschenlohr

6.7

1961

actress

as Gräfin / Lady Leonora Moron

6.1

1959

actress

as Elisabeth Buddenbrook

6.8

1957

actress

as Contessa Celestina Morini

4.9

1955

actress

as Alice Lechaudier

6.0

1954

actress

as Baronin Kleesberg

5.3

1953

actress

as Gräfin Löwenjoul

6.2

1953

5.1

1950

6.1

1940

6.4

1940

7.3

1938

actress

as Cornelia Contarini

6.9

1938

actress

as Beate Kaiserling

6.3

1937

actress

as Leonine Brackwieser

8.3

1937

actress

as Jelaina Posdnyschew

7.0

1937

actress

as Marquise de Pompadour

7.0

1936

actress

as Charlotte Garvenberg, seine Frau

6.6

1936

actress

as Gräfin Aurore Königsmark

6.9

1935

6.2

1935

7.1

1934

7.4

1934

7.0

1932

6.5

1932

6.7

1932

actress

as Lottie Corlaix

5.4

1931

7.0

1931

actress

as Elisabeth of Austria

6.1

1930

7.3

1929

actress

as Mercédès / Comtesse de Morcerf

6.9

1928

actress

as Lady Amiscia Abenston

6.5

1927

actress

as Cathleen Paget, née Brock

6.0

1926

actress

as Marie Berner - varieté dansös

1925

actress

as Frau Elmire / Elmire, Orgon's wife

7.1

1925

6.6

1923

1922

7.8

1921

actress

as Young Woman / Das junge Mädchen / Zobeide / ...

7.6

1920

8.0

1919

actress

as Andreas Mother