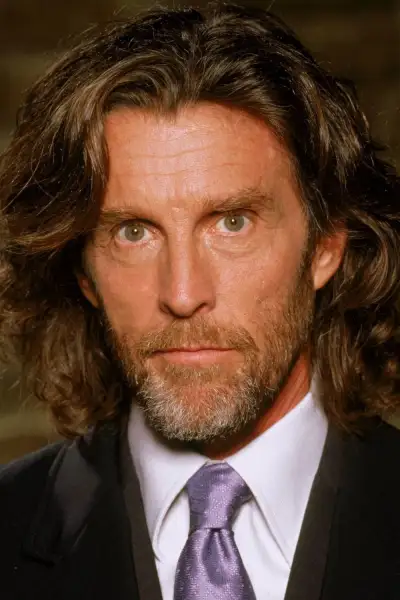 John Glover
actor, additional crew, soundtrack
John Glover was born on Aug 07, 1944 in USA. John Glover's big-screen debut came with Shamus directed by Buzz Kulik in 1973, strarring Johnnie. John Glover is known for Tron: Uprising directed by Charlie Bean, Elijah Wood stars as Beck and Tricia Helfer as Voice of the Grid. The upcoming new tvshow John Glover plays is Fear the Walking Dead: Dead in the Water - Season 1 which will be released on Apr 10, 2022.
John Soursby Glover, Jr., is an American actor, known for a range of villainous roles in films and television, including Lionel Luthor on the Superman-inspired television series Smallville. In 1993 he co-starred in the dark comedy Ed and His Dead Mother with Steve Buscemi and Ned Beatty.Glover was born in Salisbury, Maryland, the son of Cade (née Mullins) and John Soursby Glover, Sr., a television salesman. Glover attended Wicomico High School and acted at Towson University. Glover began his career at the Barter Theatre in Abingdon, Virginia, and later studied acting at the Beverly Hills Playhouse under Milton Katselas. Aside from his theatrical endeavors, Glover is also actively involved with the Alzheimer's Association. His inspiration for joining this cause was his own father's experience with Alzheimer's disease.
Birthday

Aug 07, 1944

Place of Birth

Salisbury, Maryland, USA

Also known

Jon Glover, John Soursby Glover Jr.
Known For
2022

6.4

2019

7.0

2016

5.8

2015

actor

as Detective Gillespie

5.6

2014

6.9

2013

2013

actor

as Professor / Count

5.3

2013

actor

as Gustav (segment "Figuratively Speaking")

4.6

2012

8.2

2010

actor

as Lionel Luthor / Darkseid / Jor-El / ...

7.5

2010

actor

as Abraxas / Jalen (voice)

6.8

2009

actor

as Lionel Luthor / Darkseid / Jor-El / ...

7.5

2008

actor

as Lionel Luthor / Darkseid / Jor-El / ...

7.5

2007

actor

as Lionel Luthor / Darkseid / Jor-El / ...

7.5

2006

actor

as Lionel Luthor / Darkseid / Jor-El / ...

7.5

2005

actor

as Lionel Luthor / Darkseid / Jor-El / ...

7.5

2005

6.3

2004

actor

as Lionel Luthor / Darkseid / Jor-El / ...

7.5

2004

6.5

2003

actor

as Lionel Luthor / Darkseid / Jor-El / ...

7.5

2002

actor

as Lionel Luthor / Darkseid / Jor-El / ...

7.5

2001

actor

as Lionel Luthor / Darkseid / Jor-El / ...

7.5

2001

5.0

2001

actor

as Jesus Christ Street Actor

5.3

1999

6.6

1999

actor

as Richard / Director

5.3

1999

7.1

1998

actor

as The Devil / Angel

8.1

1998

4.9

1997

actor

as Dr. Armond Drake / Ben Hamill

4.6

1997

5.7

1997

actor

as Doctor Jason Woodrue

3.7

1997

actor

as Jack Fleetwood (segment "Fool's Gold")

7.1

1997

actor, soundtrack

as John & James Jeckyll

7.0

1995

5.2

1995

5.8

1994

7.1

1994

6.2

1992

7.2

1991

8.1

1991

5.2

1991

5.9

1990

6.8

1990

8.1

1990

7.5

1990

soundtrack, actor

as The Preacher

6.1

1990

actor

as Magnavolt Salesman

5.8

1990

6.4

1989

8.1

1989

7.4

1989

5.4

1989

actor

as Henry Hollowhead

5.3

1988

8.1

1988

6.6

1988

6.9

1988

actor

as Charles Rothenberg

7.0

1988

6.5

1988

6.1

1987

7.5

1986

5.4

1986

6.4

1986

5.6

1985

6.4

1985

8.0

1985

6.6

1985

5.6

1984

7.9

1984

6.5

1984

6.8

1984

5.9

1983

7.8

1983

5.9

1983

actor

as Scanlon / Jackson

6.0

1982

4.9

1981

5.5

1980

actor

as 2nd Attorney (Freese)

6.8

1980

6.3

1979

6.1

1978

4.9

1977

7.1

1977

7.1

1977

actor

as Actor Boy Friend

8.0

1973

6.0