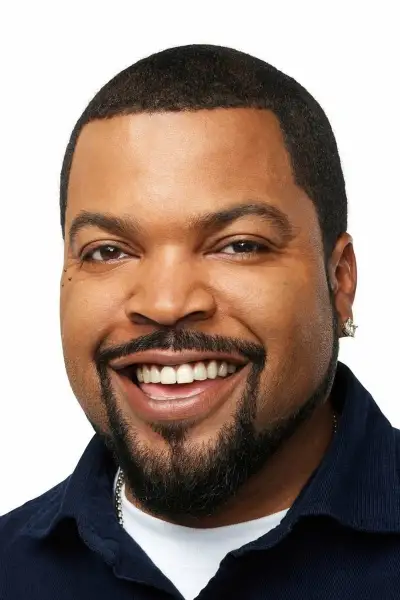 Ice Cube
actor, producer, writer
Ice Cube was born on Jun 15, 1969 in USA. Ice Cube's big-screen debut came with Boyz n the Hood directed by John Singleton in 1991, strarring Doughboy. Ice Cube is known for Straight Outta Compton directed by F. Gary Gray, O'Shea Jackson Jr. stars as Ice Cube and Corey Hawkins as Dr. Dre. Ice Cube has got 9 awards and 26 nominations so far. The most recent award Ice Cube achieved is All Def Movie Awards. The upcoming new movie Ice Cube plays is The Janky Promoters which will be released on Mar 04, 2022.
Ice Cube was born in South Central Los Angeles, to Doris (Benjamin), a custodian and hospital clerk, and Hosea Jackson, a UCLA groundskeeper. He first came to public notice as a singer and songwriter with the controversial and influential band N.W.A. His compositions with that group included many of the classic cuts from their debut LP "Straight Outta Compton" (Ruthless/Priority, 1989), including the title track, "Gangsta Gangsta" and "Express Yourself". He quit the band over business differences in 1990 and began a still-growing series of commercially and critically acclaimed solo albums, starting with "AmeriKKKa's Most Wanted" (Priority, 1990). His second solo album, "Death Certificate" (Priority, 1991), a concept album about the fall and rise of the Black man, sold two million copies, and his subsequent solo output (six albums to date total) has sold over ten million copies. He has also discovered Yoyo, Del the Funky Homosapien, K-Dee and Mack 10. He has also produced, written, toured and recorded with Public Enemy, The Red Hot Chili Peppers, George Clinton, The D.O.C., Michel'e, Big Daddy Kane, WC & The Madd Circle (which spawned the solo career of Coolio), former N.W.A. bandmate Dr. Dre and Cypress Hill. He has also recorded with two post-N.W.A. side-project bands, Da Lench Mob ("Guerillas In Tha Mist", Street Knowledge/East-West, 1991) and Westside Connection ("Bow Down", Priority, 1996). His movie career has been no less stellar. Ice Cube's debut in Boyz'n the Hood, la loi de la rue (1991) led to more roles in such films as Les pilleurs (1992), Dangerous Ground (1997) and Anaconda, le prédateur (1997). He also appeared as himself in the comedy CB4 (1993). He is also no stranger to the other side of the camera, directing videos for himself as well as Prince and Color Me Badd, as well as co-writing his screenwriting debut, Friday (1995).
Birthday

Jun 15, 1969

Place of Birth

Los Angeles, California, USA

Also known

NWA, Ice Cube Nwa, O'Shea Jackson, Westside Connection, N.W.A.
Known For
Awards
9 wins & 26 nominations
All Def Movie Awards
2017
Lifetime Achievement Award
Winner
- All Def Movie Award
2016
Best Black Survivor in a Movie
Winner
- All Def Movie Award
Walk of Fame
2017
Recording
Winner
- Star on the Walk of Fame