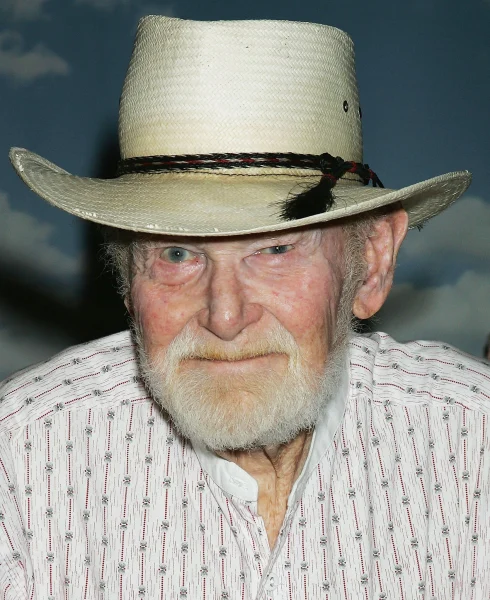 Harry Carey Jr.
actor, writer, producer
Harry Carey Jr. was born on May 16, 1921 in USA. Harry Carey Jr.'s big-screen debut came with Rolling Home directed by William Berke in 1946, strarring Dobey. Harry Carey Jr. is known for Tombstone directed by George P. Cosmatos, Kurt Russell stars as Wyatt Earp and Val Kilmer as Doc Holliday. The most recent award Harry Carey Jr. achieved is Western Heritage Awards. The upcoming new movie Harry Carey Jr. plays is Trader Horn: The Journey Back which will be released on Aug 28, 2009.
Harry Carey, Jr., had been reliable character actor for decades, mostly in Westerns, before he retired. He is the son of the actor Harry Carey and the actress Olive Carey. He was born on his parents' 1000-acre ranch near Saugus, in the northwestern part of Los Angeles County, which is now next door to Santa Clarita, a large town that certainly did not exist in 1947 or for decades longer. Thus, the young Harry Carey, Jr., grew up among cattle and horses at the ranch. Because of a large group of Navajo Indians who worked on his parents' ranch, he learned to speak the Navajo language at the same time that he was learning to speak English.During World War II, Carey enlisted in the U.S. Navy, and he served in the Pacific Theater first as a Navy medical corpsman. However, he was transferred back to the United States (against his wishes) to serve under his father's good friend, the director John Ford, in making movies for the Navy (training films)and the O.S.S. (propaganda films).After World War II ended, Carey tried to make a career in singing, but he was not successful at this. Hence, he moved into acting, and after a couple of small acting parts, he was given a chance to work in a motion picture with his father, the John Wayne film La rivière rouge (1948). (However, the father and the son did not have any scenes with one another). After the death of Harry Carey, Sr., in 1946, Mr. Ford gave the younger Carey a leading role in the movie that Ford dedicated to the memory of Harry Carey, Sr., in 1948, Le fils du désert (1948).As a full-fledged member of the noted John Ford Stock Company, Carey, Jr., appeared in many of Mr. Ford's epic Westerns during the following two decades. Carey also starred in a series-within-a-series on TV, The Adventures of Spin and Marty (1955), which was shown as a part of The Mickey Mouse Club (1955). Very boyish looks characterized Carey's early years, but he matured into a strong and familiar character actor over the following four decades, and he acted in scores of films and TV programs in his long career. Carey, Jr., is married to Marilyn Fix Carey, the daughter of the actor Paul Fix.
Birthday

May 16, 1921

Place of Birth

Saugus, California, USA
Known For
Awards
3 wins & 0 nominations
Western Heritage Awards
1992
Directors' Award for Excellence in a Television Presentation
Legends of the American West (1992)