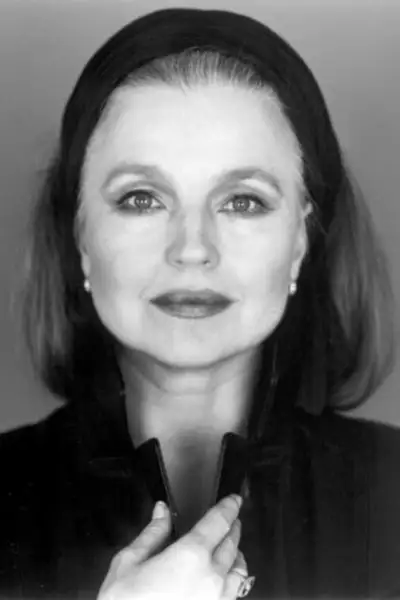 Hanna Schygulla
actress, director, writer
Hanna Schygulla was born on Dec 25, 1943 in Poland]. Hanna Schygulla's big-screen debut came with Der Bräutigam, die Komödiantin und der Zuhälter directed by Jean-Marie Straub in 1968. Hanna Schygulla is known for The Edge of Heaven directed by Fatih Akin, Baki Davrak stars as Nejat Aksu and Gürsoy Gemec as Sohn des Tankstelleninhabers. Hanna Schygulla has got 26 awards and 9 nominations so far. The most recent award Hanna Schygulla achieved is German Screen Actors Awards. The upcoming new movie Hanna Schygulla plays is Peter von Kant which will be released on Jul 06, 2022.
Lead icon of the influential New German Cinema of the 70's & 80's, Schygulla's natural blonde beauty and amazing versatility keep her among the world's top actresses. She won best actress at Cannes in 1983 for L'histoire de Piera (1983) (aka "The Story of Piera"), an Italian/German co-production. The Turkish/German co-production, De l'autre côté (2007) (aka "The Edge of Heaven"), won the 2007 Cannes award for best screenplay. The now silver-haired actress appears to have shunned plastic surgery.One of many protégés of Rainer Werner Fassbinder, who gave Schygulla especially tender treatment and nurturing, while he terrorized, manipulated, and slept with many of the other actors and filmmakers Fassbinder developed in his incestuous family-like theatrical and film troupes.Over 12 years, Hanna Schygulla appeared in 23 Fassbinder movies (including his first feature film), the most-acclaimed being Le mariage de Maria Braun (1979) (aka "The Marriage of Maria Braun") (for which she won the Silver Bear), Lili Marleen (1981) and Berlin Alexanderplatz (1980). After a disagreement with Fassbinder, she did not appear in his final 4 movies. Their mentor/muse relationship is often favorably compared with that of Josef von Sternberg and Marlene Dietrich. Schygulla met Fassbinder while she was studying romance languages and taking acting lessons in Munich, then became a member of his collective theatre troupe, "Munich Action Theatre", which eventually evolved into his film group.After Fassbinder's 1982 death, she appeared in a few commercial films, and when she does act now, concentrates on complex roles in films with unique, international social messages. Her better known non-Fassbinder movies include Kenneth Branagh's Dead Again (1991), Casanova (1987) (with Faye Dunaway), Andrzej Wajda's Un amour en Allemagne (1983) (aka "A Love in Germany") and Margarethe von Trotta's L'amie (1983) (aka "Sheer Madness"). She's renowned for portraying strong, sensual women, and her language ability enables her to appear in films produced by many countries. Her singing was featured in Lili Marleen (1981) and L'amie (1983) (aka "Sheer Madness"). Since 1997, she has turned away from movie acting, primarily to chanson singing, recording CDs, appearing in the movie, Hanna Schygulla Sings (1999) and, in 2007, a one-woman autobiographical musical (including songs of Janis Joplin, Édith Piaf, Billie Holiday, Brecht). She was the lead and sang in a live Vanessa Beecroft conceptual art piece in a German castle, with Fassbinder's long-time associate, Irm Hermann, plus 23 other women. Schygulla has worked on producing films about Berlin's Holocaust memorial, and about her work with Fassbinder.Many of Fassbinder's film plots reflect his bizarre working relations with cast and crew, and he often reserved the most glamorous costumes and dramatic roles for Hanna Schygulla, intentionally pressuring his other talented actresses, such as his feisty ex-wife Ingrid Caven, and the abused Irm Hermann. The extremely tense relationships in the all-female Les Larmes amères de Petra von Kant (1972) (aka "Bitter Tears of Petra Von Kant") somewhat reflect real-life interactions of Hermann, Schygulla (both are in the movie), Fassbinder, and his mother.Hann Schygulla's childhood family situation somewhat parallels her role, typifying Germany's moral dilemmas at the end of World War II, in Le mariage de Maria Braun (1979) (aka "The Marriage of Maria Braun"). Schygulla was born on Christmas Day 1943, in Kattowice, Upper Silesia (then a section of Poland annexed by the Third Reich). Her German father was an infantryman in Italy, who was in a POW camp until she was 5. After the war, the German population was expelled from the Kattowice area.
Birthday

Dec 25, 1943

Place of Birth

Königshütte, Upper Silesia, Germany [now Chorzów, Slaskie, Poland]

Also known

-
Known For
Awards
26 wins & 9 nominations
German Screen Actors Awards
Nuremberg Film Festival "Turkey-Germany"