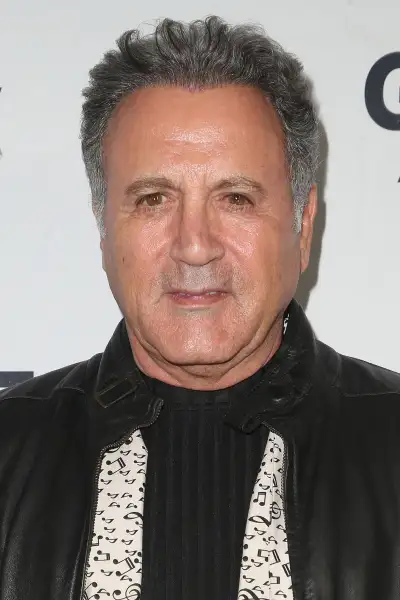 Frank Stallone
actor, producer, composer
Frank Stallone was born on Jul 30, 1950 in USA. Frank Stallone's big-screen debut came with Rocky directed by John G. Avildsen in 1976, strarring Streetcorner Singer (as Frank Stallone Jr.). Frank Stallone is known for Rocky Balboa directed by Sylvester Stallone, Sylvester Stallone stars as Rocky Balboa and Burt Young as Paulie. Frank Stallone has got 4 awards and 2 nominations so far. The most recent award Frank Stallone achieved is Rome International Movie Awards. The upcoming new movie Frank Stallone plays is Stallone: Frank, That Is which will be released on Jan 19, 2021.
Grammy and Golden Globe nominated artist Frank Stallone is one of the most versatile actors, singers and musicians in the business. His explosive voice and his range from comedy to drama and rock to blues to big band, leaves audiences entertained and captivated.Frank has garnered three Platinum Albums, ten Gold Albums and five Gold Singles and has acted in over 60 films and TV shows including Walker Texas Ranger, multiple sitcoms and variety shows, Hudson Hawk, Staying Alive, Fred Claus, and Tombstone, in which he made a big impact as "Ed Bailey," a dangerous gunslinger. One of his most memorable film roles was as "Eddie," the bartender in Barfly, which was touted by critic Roger Ebert: "Barfly is a terrific film that features an outstanding performance by Frank Stallone...he's both captivating and terrifying at the same time."Frank has written and published over 200 songs and, with his newest single in The Expendables 2 (Don't Want to Fight With Me), has written and recorded compositions for nine films, including Rocky I, II and III, Rambo II, Paradise Alley and Over the Top. But, it was Frank's nine songs that he wrote and recorded for the Saturday Night Fever Sequel "Staying Alive" that earned him a Golden Globe nomination for Best Soundtrack and a Grammy nomination for Best Original Song with his single, Far From Over. That song became a massive number#1 hit around the world and stayed on the top charts for more than four months.At a young age, the Maryland-born, Philadelphia-raised native pursued his musical ambitions, forming a series of bands, and finally turned professional at the tender age of 15 ("I had to lie about my age," admits Frank). His group, Valentine, included lead guitarist John Oates (Hall and Oates) and was signed to RCA Records in 1975, when they recorded their first album. Frank made his on-screen singing debut, performing the self-penned a Capella song, Take You Back in the opening scene of the film Rocky. "The only reason I got the part was that I was the only musician my brother, Sylvester, knew...and I worked cheap."Frank has recorded nine solo albums receiving praise from legends Frank Sinatra, Tony Bennett and Sammy Cahn. His rock-influenced Full Circle, "which I feel is my best" was followed by his American songbook albums, In Love in Vain, with Sammy Nestico, Stallone on Stallone by Request, a compilation of Frank's film soundtrack tunes, and Songs from the Saddle, showing Frank's more acoustic side. He's a big fan favorite in Australia and he performs in concert halls, theaters and clubs all around the world, gaining critical acclaim wherever he goes "he has the crowd enthralled." (New York Daily News)Frank is a guitar, music, mafia and art aficionado, is one of the best boxing historians and collectors in the world and is an avid collector of guitars, guns and memorabilia. When he's not writing songs or filming a project, he can be found on a shooting range or at the gym but he's happiest with a guitar, beautiful women and good glass of vino. If you ask why he's never been married, he'll tell you "I guess I just forgot."
Birthday

Jul 30, 1950

Place of Birth

New York City, New York, USA

Also known

Frank Stallone Jr.
Known For
Awards
4 wins & 2 nominations
Rome International Movie Awards