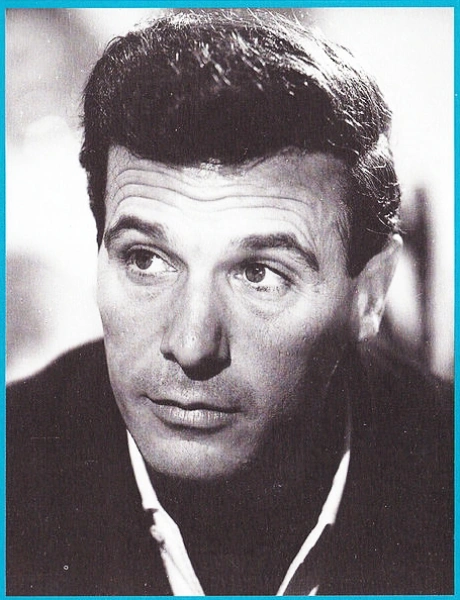 Francisco Rabal
actor, writer, director
Francisco Rabal was born on Mar 08, 1926 in Spain. Francisco Rabal's big-screen debut came with The Prodigal Woman directed by Rafael Gil in 1946, strarring . Francisco Rabal is known for Manuel, le fils emprunté directed by François Labonté, Francisco Rabal stars as Alvarez and Nuno Da Costa as Manuel. Francisco Rabal has got 24 awards and 5 nominations so far. The most recent award Francisco Rabal achieved is Huelva Latin American Film Festival. The upcoming new movie Francisco Rabal plays is Off to the Revolution by a 2CV which will be released on Apr 26, 2002.
Francisco Rabal -- Paco to everyone -- was born in the mining camp where his father worked. His mother owned a small mill. At the age of six, with the Civil War breaking out, the family emigrated to Madrid and he started working as a street salesman and later in a chocolate factory, which later led to him working as an electrician in the Chamartín Film Studios. It was here he started in his first films in crowd scenes and so on. However, following advice from people like Dámaso Alonso, he found his way into the theatre and in 1950 started working with José Tamayo where he met Asunción Balaguer, who was to become his wife and inseparable companion for the rest of his life. One of the plays he starred in was a Spanish version of Arthur Miller's "Death of a Salesman." The big breakthrough came when he met Luis Buñuel, one of the greatest of Spanish film directors. They became great friends, in part due to their similar philosophies on life. Nazarín and Viridiana remain as hallmarks of that early period. However, with maturity and the passing of the Franco Régime, Rabal's best work was yet to come, and indeed culminated with his exceptional rôle in _Santos Inocentes, Los (1984)_, one of the best three or four Spanish films of all time. In 1987 he made a wonderful TV series called Juncal (1989) which was probably the character which mostly resembled the real-life Paco Rabal: a veritable "truhan" -- a roguish rascal. However, he has played the character of the Aragonese painter Francisco Goya in three different films, a personage who he became heavily identified with. It is in this period that he received his highest awards in Spain, Cannes, Montreal, etc. He is the only Spanish actor to have been given a Doctor Honoris Causa by the University of his native Murcia. Returning from the XXV Montreal Festival where he was homaged for a lifetime's work, he died over the English Channel aboard the aeroplane bringing him from London to Madrid and, despite the emergency landing in Bordeaux, nothing could be done for him. The pressure inside the plane aggravated his chronic bronchitis and started a fit of coughing which he was not able to overcome. He has published a few books which he called "some little things of mine," but most notably his collection of verses and "coplas" in 1994 and a little later collaborated with Agustín Cerezales on his biography "Si yo te contara" (If I told you all about it). His daughter, Teresa Rabal, is a successful actress, singer and TV presenter, while his son, Benito, also works as film director.
Birthday

Mar 08, 1926

Place of Birth

Águilas, Murcia, Región de Murcia, Spain
Known For
Awards
24 wins & 5 nominations
Huelva Latin American Film Festival
2001
Posthumously.
Winner
- Prize of the City of Huelva
Montréal World Film Festival
2001
Winner
- Grand Prix Special des Amériques
1991
L'homme qui a perdu son ombre (1991)
2001

actor

as Doña Eugenoia's brother

5.7

2001

6.2

2001

6.3

2000

6.0

1999

6.7

1998

5.8

1998

6.4

1998

6.3

1997

6.6

1997

6.6

1997

6.7

1997

1.9

1996

6.0

1995

6.8

1995

5.4

1995

actor

as La voix de Buñuel (voice)

6.4

1993

4.8

1991

7.8

1991

7.4

1991

6.4

1991

7.3

1989

7.0

1989

5.4

1989

6.8

1988

actor

as Coronel Olvera (as Paco Rabal)

6.7

1988

5.1

1988

6.8

1987

6.4

1986

6.5

1986

6.5

1985

5.7

1985

4.5

1985

actor

as Domingo Ferreiro

5.8

1985

6.9

1985

6.2

1984

6.3

1984

5.2

1984

6.7

1983

6.2

1983

actor

as Ginés Jiménez Valera

6.0

1983

6.3

1983

4.1

1982

7.2

1981

4.7

1980

actor

as Major Warren Holmes

5.5

1980

5.0

1980

5.8

1980

5.3

1978

actor

as Don Giusto Provenzano

5.8

1978

6.3

1978

6.3

1978

6.8

1977

actor

as Il brigante Calogero Albanese

7.0

1977

7.7

1976

7.5

1975

5.9

1975

5.1

1975

6.2

1975

actor

as Comisario Emilio Mendoza

6.1

1974

actor

as Agustín Caballero

6.5

1974

5.0

1974

6.3

1973

5.9

1972

5.6

1972

actor

as Sheriff Franciscus

5.7

1971

4.8

1971

4.4

1971

5.4

1970

4.5

1969

5.6

1969

actor

as Carlos (segment 1)

5.8

1969

actor

as Conserje (uncredited)

4.5

1969

actor

as gen. José Antonio Del Llano

7.3

1969

5.3

1968

5.7

1968

actor

as Reportero (uncredited)

6.3

1968

5.3

1968

5.2

1967

actor

as Rodrigo Cervantes

5.6

1967

7.7

1967

actor

as Sceriffo Douglas

6.2

1967

actor

as Paolo (segment "La Strega Bruciata Viva")

6.0

1966

7.5

1965

7.4

1965

5.3

1965

5.1

1965

4.8

1963

6.5

1963

6.1

1963

actor

as Frédéric de Rotenbourg

5.8

1962

actor

as Pascual / The Horsethief

6.7

1962

7.7

1961

6.6

1961

actor

as Cristóbal Achával

7.1

1961

8.1

1961

actor

as Cablo Cristóbal Jara

7.3

1960

8.5

1959

actor

as Marqués Javier de Bradomín

5.8

1959

1959

5.9

1958

6.7

1958

5.8

1958

6.9

1958

actor

as Narrador (voice, uncredited)

6.9

1957

6.9

1957

6.2

1957

6.3

1956

6.1

1955

5.2

1955

5.7

1955

actor

as Cristóbal Paterna - el molinero

5.9

1955

7.2

1954

5.5

1954

6.5

1954

6.7

1953

6.5

1953

7.1

1952

6.1

1947

6.7

1946

5.0

1946

6.3