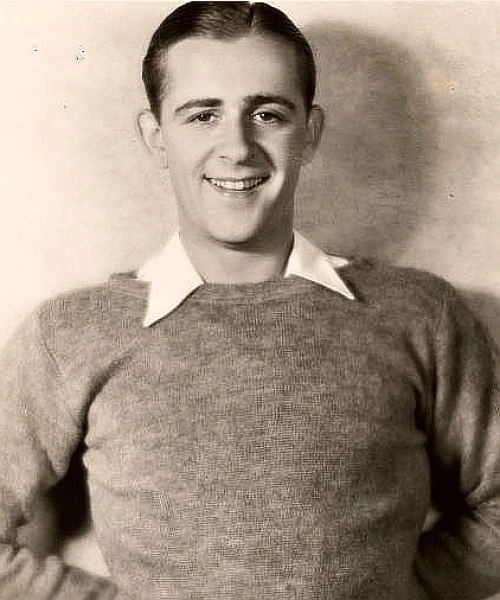 Eddie Foy Jr.
actor, writer, soundtrack
Eddie Foy Jr. was born on Feb 04, 1905 in USA. Eddie Foy Jr.'s big-screen debut came with Queen of the Night Clubs directed by Bryan Foy in 1929, strarring Eddie Parr. Eddie Foy Jr. is known for Glynis directed by E.W. Swackhamer, Glynis Johns stars as Glynis Granville and Keith Andes as Keith Granville. The upcoming new movie Eddie Foy Jr. plays is Deadly Game which will be released on Dec 03, 1977.
With the passing of Irving Foy in 2003, another era in American show business comes to a close. Eddie Foy & the Seven Little Foys appeared on screen together only once, in 1915 in A Favorite Fool (1915), while Eddie Sr., without his progeny, appeared on screen in Actors' Fund Field Day (1910) and Yankee Doodle in Berlin (1919).In the screen biography Mes sept petits chenapans (1955), Eddie Foy was portrayed by Bob Hope, while Billy Gray (of Papa a raison (1954) fame) portrayed Bryan Foy (1896-1977), Lee Erickson portrayed Charley Foy (1898-1984), Paul De Rolf portrayed Richard Foy (1905-1947), Lydia Reed portrayed Mary Foy (1901-1987), Linda Bennett portrayed Madeline Foy (1903-1988), Jimmy Baird portrayed Eddie Foy Jr., (1905-1983) & Tommy Duran portrayed Irving Foy (1908-2003).Bryan became a successful producer at Warner Brothers, the same studio that employed Charley (who narrated Mes sept petits chenapans (1955) ). as an actor. Mary also appeared in a number of films during the 20s and 30s but it is Eddie Jr. who is best remembered for his screen appearances. But now, the Seven Little Foys only live on in memories.He appeared as his father in the following: L'Aigle des frontières (1939) about Wyatt Earp, Le roman de Lillian Russell (1940) about the vaudeville star, La glorieuse parade (1942) about Broadway showman George M. Cohan & Wilson (1944) about the United States president, Woodrow Wilson. Eddie, Jr. also played his father in the Bob Hope Presents the Chrysler Theatre (1963) 1964 television production of The Seven Little Foys (#1.14) with Mickey Rooney as George M. Cohan. He was also a song and dance man in numerous films & stage productions.
Birthday

Feb 04, 1905

Place of Birth

New Rochelle, New York, USA