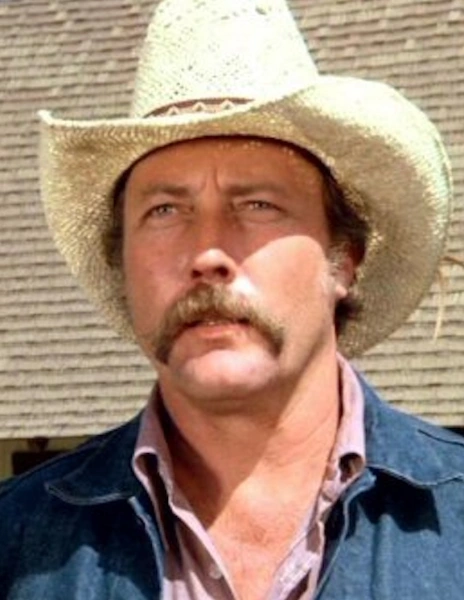 David S. Cass Sr.
actor, stunts, director
David S. Cass Sr. was born on Mar 21, 1942 in USA. David S. Cass Sr.'s big-screen debut came with McLintock! directed by Andrew V. McLaglen in 1963. David S. Cass Sr. is known for Streets of Laredo directed by Joseph Sargent, James Garner stars as Captain Woodrow Call and Sissy Spacek as Lorena. The most recent award David S. Cass Sr. achieved is Western Heritage Awards. The upcoming new movie David S. Cass Sr. plays is Hometown Hero which will be released on Apr 01, 2017.
Cass began his career in the motion picture industry as an extra - but soon he was alternating between acting parts and stunt work. The stunt work eventually prevailed and Cass went on to become one of Hollywood's top stunt co-ordinators and Second Unit Directors. This led to his producing several films which, in turn, led to first-unit directing.Dave has co-produced Miramax Films' Texas Rangers: La revanche des justiciers (2001); a trio of Burt Reynolds' TV movies titled Hard time - Coup dur (1998), for the TNT network - writing one episode, and directing another, Sans compromis (1999). He has also co-written several other films including Au service de Satan (1972) and Hard Ground (2003). Dave was the director of The Hallmark Channel's mini-series, Johnson County War (2002), another take on the infamous Wyoming cattle wars, this one an adaptation by Larry McMurtry. Cass has directed two Gentle Ben TV movies, plus Night of the Wolf (2002), starring Anne Archer and Robert Urich, for Animal Planet.And from Hallmark, again, David directed a city girl/country boy love story, Amour des villes, amour des champs (2003), which garnered the highest ratings ever for a Hallmark Channel TV Movie.
Birthday

Mar 21, 1942

Place of Birth

USA
Known For
Awards
2 wins & 0 nominations
2017

6.0

2017

5.5

2015

6.1

2013

5.3

2013

5.5

2013

6.0

2011

5.5

2011

6.4

2010

6.9

2010

6.9

2009

6.1

2009

6.1

2009

6.8

2009

5.9

2008

5.2

2008

5.0

2007

5.4

2007

6.0

2005

6.5

2005

5.6

2005

6.2

2004

5.9

2004

5.9

2003

actor

as Pike (as David Cass Sr.)

5.5

2003

5.0

2003

6.8

2003

5.9

2002

6.7

2002

5.5

2002

5.8

2001

actor

as Third Companion (as David Cass)

6.6

1999

5.9

1999

5.0

1998

stunts, actor

as Gunfighter

6.5

1998

5.2

1998

5.5

1998

6.5

1998

6.1

1997

3.9

1995

6.4

1995

actor, stunts

as Sheriff Doniphon

7.3

1994

actor, stunts

as Sheriff Boone

5.9

1994

5.2

1994

6.5

1993

actor, stunts

as Winslow (as David Cass)

5.4

1993

4.3

1993

5.4

1991

6.5

1991

4.5

1991

4.6

1990

6.1

1990

6.2

1989

6.4

1988

6.0

1988

7.1

1988

6.4

1988

4.8

1988

6.8

1987

actor

as Cop in Depository

6.4

1987

actor, stunts

as Grady's Partner

4.6

1987

5.7

1987

6.9

1987

6.1

1986

6.5

1986

4.8

1985

actor

as Longshereman #2 (as David Cass)

4.2

1984

actor, stunts

as Expatriate (as Dave Cass)

4.8

1984

5.2

1984

5.3

1983

stunts, actor

as Local Tough Guy (as Dave Cass)

3.5

1983

6.2

1983

6.6

1983

6.7

1982

actor

as Wes (as Dave Cass)

5.8

1982

actor

as Factory Guard (as Dave Cass)

6.7

1982

6.8

1982

actor

as Keough (as Dave Cass)

6.2

1982

5.9

1982

5.5

1982

7.1

1981

6.0

1981

4.0

1981

6.3

1980

actor, stunts

as Moustached Mercenary (as David Cass)

6.7

1980

stunts, actor

as Delbert's Henchman (as Dave Cass)

5.8

1980

actor

as Juanita's Brother (as Dave Cass)

6.0

1980

actor

as Bruno (as Dave Cass)

4.4

1980

actor, stunts

as Winters (as Dave Cass)

6.3

1980

actor

as Dump Truck Driver (as Dave Cass)

6.0

1980

5.3

1979

3.7

1979

actor

as Biker (as Dave Cass)

6.5

1979

actor

as Commando #2 (as Dave Cass)

4.5

1979

6.0

1979

7.1

1979

5.8

1979

5.3

1979

6.3

1978

actor

as Jack (as Dave Cass)

6.0

1977

actor

as Drunk (as Dave Cass)

7.4

1977

actor

as Bearman (as David Cass)

5.9

1977

actor

as Boss Kidnapper (as Dave Cass)

5.4

1977

5.9

1976

actor, stunts

as Green's Henchman (as David Cass)

6.2

1976

actor

as Spangler's Man (as Dave Cass)

6.1

1976

7.1

1976

6.0

1976

actor

as Bunker / First Cop

7.7

1975

4.5

1975

7.0

1974

stunts, actor

as Sherriff Merle - Slade's Nemesis (uncredited)

5.9

1973

actor

as Deputy (as Dave Cass)

5.2

1972

actor

as Jase (as Dave Cass)

5.0

1971

actor

as Man (as Dave Cass)

5.8

1971

actor, stunts

as Gunman (uncredited)

6.8

1970

actor

as Trooper (as David Cass)

5.3

1970

7.6

1969

6.1

1969

actor

as 2nd Gambler (as David Cass)

6.1

1969

actor, stunts

as Beck's Man (uncredited)

6.3

1969

5.7

1969

7.6

1968

7.6

1967

7.6

1965

7.3

1963

7.1