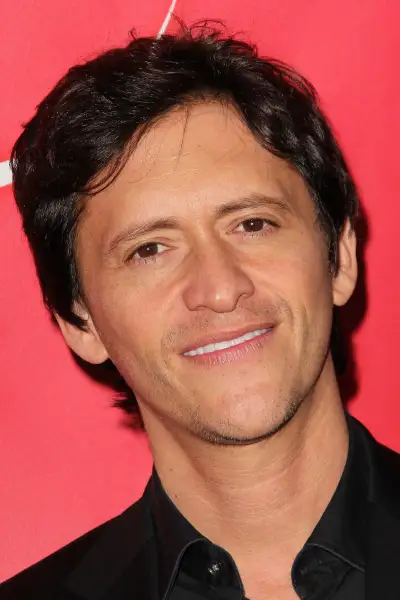 Clifton Collins Jr.
actor, producer, director
Clifton Collins Jr. was born on Jun 16, 1970 in USA. Clifton Collins Jr.'s big-screen debut came with Veronica Clare - Season 2 directed by Frederick King Keller in 1991, strarring Latino Manager. Clifton Collins Jr. is known for Once Upon a Time in Hollywood directed by Quentin Tarantino, Leonardo DiCaprio stars as Rick Dalton and Brad Pitt as Cliff Booth. Clifton Collins Jr. has got 9 awards and 14 nominations so far. The most recent award Clifton Collins Jr. achieved is Denver International Film Festival. The upcoming new movie Clifton Collins Jr. plays is After Yang which will be released on Mar 04, 2022.
An acting chameleon who can easily lose himself in the life of his film and television characters, Clifton Collins Jr. is a native Angeleno who grew up destined to become a part of the Latino entertainment industry. His great-grandparents on his mother's side were a Mexican trumpet player and Spanish dancer who formed a traveling family act, and his grandfather was well-known character actor Pedro Gonzalez Gonzalez, most famous for his humorous sidekick roles in 1950s/1960s John Wayne westerns (he played the excitable hotel keeper in Rio Bravo (1959)) and in sitcoms. His uncle and aunt dabbled in the business at one point as well. While his famous grandfather was unable to break out of the old unflattering Latino stereotypes, Collins Jr. has done Pedro proud in the new millennium. Playing everything from policemen to boxers to serial killers, he has managed to transcend the typical racial trappings of his grandfather's era and play flesh-and-blood, three-dimensional characters. It was not always that way.Born short, lean and mean on June 16, 1970, he started his career in 1988 using his real name of Collins, but two years later began billing himself as "Clifton Gonzales-Gonzales" as a tribute to his aged grandfather and his early accomplishments. Pedro, who died in 2006, lived long enough to witness his grandson's achievements. Toiling in typical "barrio" roles at the beginning of his career, Collins Jr. found himself stuck in bit parts either as a struggling blue-collar worker or urban thug. In the mid-1990s, he began to search out and wing standout roles that enabled him to break the confines of the Latino stereotype. He slowly moved up in billing, even in mediocre material such as the futuristic prison film Fortress (1992) and the mindless 1970s rock-era comedy The Stöned Age (1994). His breakout role as Cesar, the vicious student and gangbanger in 187: code meurtre (1997) opposite Los Angeles substitute teacher Samuel L. Jackson, set him on the right path. This led to a mesmerizing collection of other portrayals, both good-guy and bad-guy, in such films as Un tueur pour cible (1998), The Wonderful Ice Cream Suit (1998) and Tigerland (2000). His versatility finally tested, he played everything from a gay Mexican hitman in the critically acclaimed Traffic (2000) to a psychological profiler for the FBI in the mainstream actioner Profession profiler (2004). A number of top guest appearances came his way on such series as New York Police Blues (1993) and La treizième dimension (2002) and he had recurring roles on Resurrection Blvd. (2000) and Alias (2001).A monumental shift forward in his career happened recently with his hypnotic portrayal of killer Perry Smith, the object of writer Truman Capote's obsession, in the art-house favorite Truman Capote (2005). Decades ago, Robert Blake played the same part in the gripping Capote book-to-film De sang-froid (1967). This heralded achievement has enabled Collins to move into the co-producer's chair of late, notably for Rampage: The Hillside Strangler Murders (2006), in which he inhabits the role of serial killer Kenneth Bianchi. Obviously, there is plenty more in the works for this major talent.More recent millennium work includes potent performances in Road Dogz (2002); Tom Cool (2009), which he produced; Dirty (2005); Casualty: For Your Own Good (1996), which he co-produced; Star Trek (2009); Freeloaders (2012); The Vault (2017); and the Oscar-winning Once Upon a Time... in Hollywood (2019).
Birthday

Jun 16, 1970

Place of Birth

Los Angeles, California, USA

Also known

클리프톤 콜린스 주니어, Clifton Gonzalez-Gonzalez, Clifton Craig Collins Jr., Clifton Gonzales Gonzales, Clifton Gonzalez, Клифтон Коллинз мл., Clifton Craig Gonzalez Collins Jr., William Battersby, Clifton Gonzalez Collins, Clifton González González
Known For
Awards
9 wins & 14 nominations
Denver International Film Festival
2021
Winner
- John Cassavetes Award
Savannah Film Festival
2021
Winner
- Distinguished Performance Award