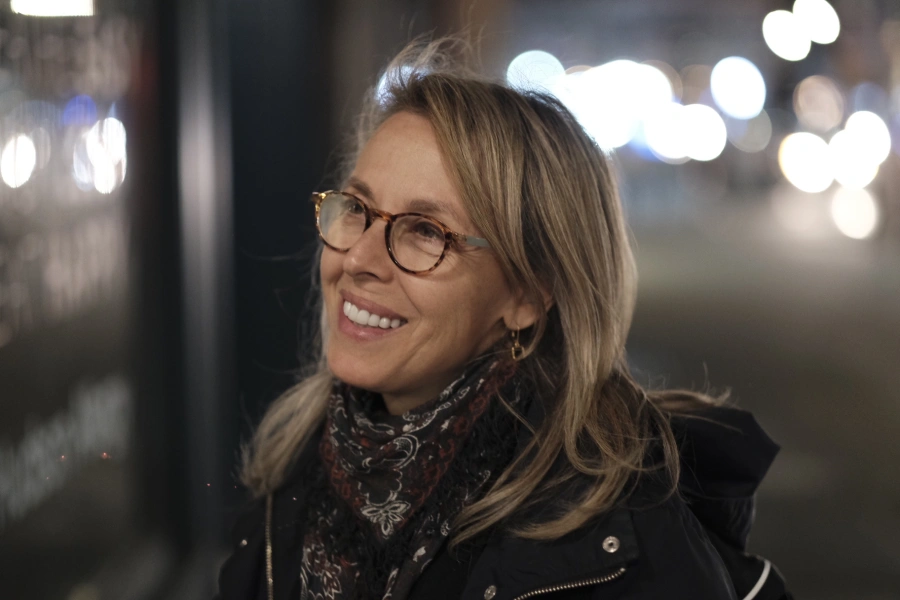 Alyssa Rallo Bennett
director, producer, actress
Alyssa Rallo Bennett was born on Apr 03, 1960 in USA. Alyssa Rallo Bennett's big-screen debut came with Revengers Inc. directed by Robert Bella in 2008. Alyssa Rallo Bennett is known for Revengers Inc. directed by Robert Bella, Victoria Freed stars as Kato and Stefanie Estes as Belinda. Alyssa Rallo Bennett has got 1 awards and 1 nominations so far. The most recent award Alyssa Rallo Bennett achieved is Wildwood Film Festival, US. The upcoming new movie Alyssa Rallo Bennett plays is Asleep, Awake which will be released on Jul 01, 2022.
Alyssa Rallo Bennett is a director/producer and the co-founder of Stonestreet Studios, an incubator for new content and talent.The studio has been prolific and diverse in its work; claiming awards for features, shorts, pilots and since 2014, their branded MicroMovies. In 1991, Alyssa developed the Stonestreet Screen Acting & Production residency, an immersive program within Stonestreet's independent film studio walls and exclusively trains NYU Tisch Drama actors in all elements of the screen from audition to production. Many wonderful talents have developed themselves at Stonestreet, including Miles Teller (Whiplash, Divergent), Rachel Brosnahan (Marvelous Mrs. Maisel), Nik Walker (Hamilton), Camila Mendes (Riverdale), Gil Zabarsky & Chris Modoono (Tenured, Teacher of the Year), Ashley Skidmore (Younger), Beanie Feldstein (Booksmart), Idina Menzel (Frozen) et al.She has developed and directed high-concept features alongside her partner Gary O. Bennett: ReRUN, starring Christopher Lloyd, Rain Without Thunder starring Jeff Daniels, Linda Hunt et al, and The Pack, which stars Lucie Arnaz, Elisabeth Moss, Zach Galligan. ReRUN, now streaming in Apple TV/iTunes and Amazon Prime, premiered closing night of the Woodstock Film Festival, screened opening night of the big Apple Film festival, and was accepted into the Northeast Film Festival. The film also won Best Narrative Feature, Best Ensemble, Best Original Story, Best Featured Actor (Christopher Lloyd), Best Young Actor (Teo Rapp-Olson), Best Editing and Honorable Mention for Best Director at the 2019 Los Angeles Film Awards, and was a semi-finalist in the Sydney Independent FF. Rain was theatrically released and distributed by Orion Classics, featured in over a dozen major international film festivals from the Berlin Film Festival to the Toronto International Film Festival, distributed by Warner Brothers on available now on Amazon Prime. Originally released by FilmRise, theatrically and on multiple platforms, The Pack was just re-released on FLIXA, where many of Rallo Bennett's pilots, series and award-winning festival shorts and features can be seen. Additionally, ShortsTV has licensed over 20 Stonestreet Shorts, including, five festival shorts she directed, Oswald, Uberpool, Trudy Gets Tindered, Mia, and Can't Get Enough. They have appeared in Big Apple, Pittsburgh, Garden State, Independent Features, and Manhattan Film Festivals.As a writer/director team with Gary O. Bennett, she directed the pilot, Videola, starring Sean Young, Gil Zabarsky, Michael Pemberton and Janet Zarish, the series Paradise by the Dashboard Light, now streaming via FLIXA, and End it all Now, featuring Zach Galligan, Jen McCabe, which is being distributed internationally by HG Distribution. Alyssa also directed the docudrama feature, Sonnets in the City, starring Joe Siravo (The Sopranos, Jersey Boys), and Jarrod Spector (Jersey Boys).She has directed several Public Service Announcements for American Cancer Society, Habitat for Humanity, Housing Works and a spot for Families of Freedom starring Susan Sarandon supporting children survivors of the 9/11 tragedy.In addition to her creative ventures, Alyssa hosts the series Behind the Scenes at Stonestreet Studios. The show focuses on the process and art of filmmaking for independent and studio films. Guests have included Bryan Cranston, Aubrey Plaza, Mike Myers, Edie Falco, Kevin Bacon, James Earl Jones, and many more.Alyssa's first training ground was as an actor working with directors such as Woody Allen, Franco Zeffirelli, Andre Gregory and Martin Scorsese. In New York she has directed plays at Ensemble Studio Theater, the Harold Clurman Theater and was accepted into Sundance Institute's Playwriting Lab here she worked as director, writer and actor. She has an MA from NYU Gallatin in Drama & Psychology and a BFA from NYU's Tisch School of the Arts, where she studied at Circle in the Square working with Nikos Psacharopoulos, David Margulies, Tom Fontana and others. She also studied with the Group Theater's Robert Lewis as well as the techniques of Sanford Meisner, Lee Strasberg, Uta Hagen and Stella Adler.
Birthday

Apr 03, 1960

Place of Birth

New York City, New York, USA
Known For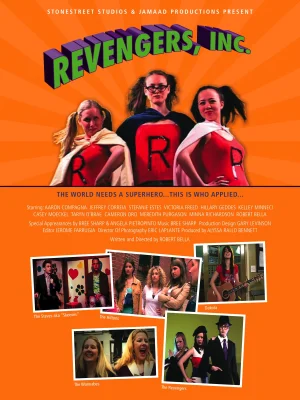 Movie
Revengers Inc.
20087.8
Awards
1 wins & 1 nominations
Wildwood Film Festival, US