Ace Antonio Hall
additional crew, actor, writer
Ace Antonio Hall was born on Jul 04, 1966 in USA. Ace Antonio Hall's big-screen debut came with Zombie Strippers! directed by Jay Lee in 2008, strarring Zombie (uncredited). Ace Antonio Hall is known for Crazy, Stupid, Love. directed by Glenn Ficarra, Steve Carell stars as Cal and Ryan Gosling as Jacob. The upcoming new movie Ace Antonio Hall plays is The Oscars which will be released on Feb 28, 2016.
Ace Antonio Hall was born Acemandese Nzondi Hall in Elmhurst Hospital in Queens. Nzondi (Ace Antonio Hall) is an American horror author and is the first African-American to win a Bram Stoker in a novel category for his young adult book. The Bram Stoker Award is the most prestigious award given to horror writers in the world.Recently, Nzondi was inspired by one of the characters in his upcoming work subtitled Blood-Teens (the main title is N/A). He wrote, sung and produced an alternative rock song called "Teenage RockStarr" based on a teenage vampire singer named Elle, who is a part of a band named Toxic in his story. The song was released in July and it features the legendary hip-hop artist Fredro Starr (Onyx) and David Moreno on drums (Puddle of Mudd).A former Director of Education for NYC schools and the Sylvan Learning Center, Nzondi earned a BFA from Long Island University. His recent novels are Lipstick Asylum, and his Bram Stoker Award-winning novel, Oware Mosaic (Omnium Gatherum Publishing).
Birthday

Jul 04, 1966

Place of Birth

Elmhurst, Queens, New York, USA
Known For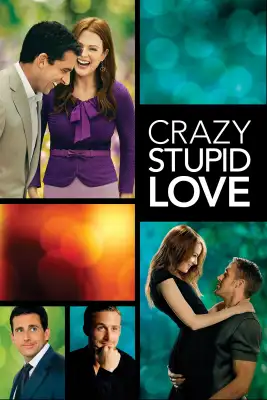 Movie
Crazy, Stupid, Love.
20117.4