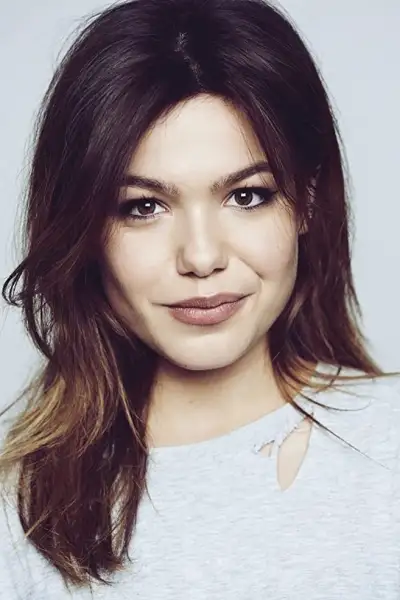 Abbey Hoes
actress, writer, music department
Abbey Hoes was born on May 20, 1994 in Netherlands. Abbey Hoes's big-screen debut came with 2012, het jaar nul - Season 1 directed by Jan Albert de Weerd in 2009. Abbey Hoes is known for Dirty Lines directed by Tomas Kaan, Joy Delima stars as Marly Salomon and Minne Koole as Frank Stigter. The most recent award Abbey Hoes achieved is Nederlands Film Festival. The upcoming new movie Abbey Hoes plays is Costa!! which will be released on Apr 22, 2022.
Emily Abigail Ashley Hoes was born on May 20th, 1994 in the city of Rotterdam. At the age of 10 she started taking singing, dancing and acting lessons at the Hofplein Children's theatre. After a couple of auditions for musical-theater she discovered that acting instead of singing was where her heart was and landed a role in a television commercial for Roosvicee soft drink. She made her screen debut in 2009 as Maite in the critically acclaimed "Maite Was Here". She went on to star in the films "Furious", "To Be King" and "Nina Satana" and had supporting roles in "Lover or Loser", "Tirza" and the award-winning "Finnemans". She was named one of the "Most promising young talents" of the 2012 Dutch Film Festival. In 2014 she won the Dutch Film Award (Gouden Kalf) for Best Actress in a Feature Film and in 2015 she was one of the Shooting Stars at the Berlinale, both for her starring role in "Nena". On television Abbey was featured in the popular youth series "Vrijland", "Spangas", "2012, The year zero" and had a recurring role in the series "Feuten", "The Black Tulip" and "Dr. Deen". She was the voice of "Violetta" in the Dutch version of the popular Disney series. In 2017 she won the Dutch Film Award (Gouden Kalf) for Best Actress in a TV series; "Petticoat" an 8-episode television series, in which she shows her ability of singing and dancing.
Birthday

May 20, 1994

Place of Birth

Rotterdam, Zuid-Holland, Netherlands

Also known

Emily Abigail Ashley Hoes
Known For
Awards
5 wins & 0 nominations
Nederlands Film Festival
2017
Best Actress in a TV-Drama (Beste Actrice in TV-Drama)
2014
Best Actress (Beste Actrice)
Berlin International Film Festival
2015
The Netherlands.
Winner
- EFP Shooting Star