The Mercy of the Jungle Trailer & Clips
About
The Mercy of the Jungle full movie is released on Apr 24, 2019. Watch The Mercy of the Jungle online - the French Crime movie from Belgium. The Mercy of the Jungle is directed by Joël Karekezi and created by Casey Schroen with Abby Mukiibi Nkaaga and Cédrick Mbongo Mbulu.
At the outbreak of the Second Congo War, Rwandan soldiers SERGEANT XAVIER and PRIVATE FAUSTIN are sent to hunt down Hutu rebels in the vast jungles of eastern Congo. Xavier is a stoic veteran of the ethnic wars that have plagued his country for years. Faustin is an eager young recruit who joined the army to avenge the death of his father and brothers. Under the relentless command of MAJOR KAYITARE, they march eighty kilometers a day in pursuit of the murderers of nearly one million Tutsis during the Rwandan genocide four years ago. One night, Xavier and Faustin are accidentally left behind when the battalion races out to chase fleeing rebels. They try to catch up, but must take refuge in the forest when local Congolese militiamen catch sight of them. Lost, with no hope of catching their men, they decide to press west through the jungle toward Kasai Province where Xavier believes the Major is headed next. It will not be easy. In the last war, Xavier saw hundreds die in the jungle without adequate supplies. Still, without their battalion they are as good as dead. After a few desperate weeks of hunger, Faustin finds a way to catch food with skills he learned back on his farm. Xavier keeps them out of trouble with local patrols and mercenary mining operations, saving Faustin's life on more than one occasion. Along the way, they grow close. Xavier learns that Faustin has a wife and vows to get him home to her. Xavier had a wife once, but she died while he was away fighting the last war. He believes it was God's punishment for the things he did then, when he and the Major chased rebel families into this forest and condemned them to die of hunger and sickness. When Xavier falls into the feverish grip of malaria, he's tortured by visions of the dead. Unable to walk, Faustin carries him on his back until they finally emerge from the forest, four months after plunging into its depths. A local village takes them in. Xavier recovers and learns that the Rwandan Army is camped on a mountain in the distance. He and Faustin set out to rejoin their troops, even though by now both question their place in the war. They reach the mountain, narrowly dodging the bullets of their own paranoid troops. Xavier and Faustin are separated and interrogated by a captain who believes them to be rebel spies. After several days, the Major hears of Xavier's return and comes to his aid. Faustin has been badly beaten and will die unless the Major sends him home to a hospital. Xavier begs him to help, but the Major refuses to waste fuel on one second-rate soldier. As Xavier grows insolent, the Major threatens to throw him back into the stockade to rot. Xavier insists the Major might as well shoot him if the private dies. Finally, the Major relents. As troops load Faustin into a supply truck bound for Rwanda, Xavier bids him a tearful goodbye and tells him to return home and raise his son in peace. That night, during a vicious rebel assault, Xavier refuses to shoot an enemy child soldier and is killed. Sometime later, Faustin raises crops with his wife and son back in Rwanda. He is forever grateful for Xavier's sacrifice, happy to be free of the jungle and done with war.
As know as:
密林の慈悲, Miłosierdzie dżungli, Милосердие джунглей, La Miséricorde de la jungle, The Mercy of the Jungle
Countries:
Belgium, France, Rwanda
Production Companies:
Neon Rouge Production, Tact Productions, Karekezi Film Production
Cast & Crew
Abby Mukiibi Nkaaga
As Major
Cédrick Mbongo Mbulu
As Prisonnier
Nsereko Mazinga Henry
As Prisonnier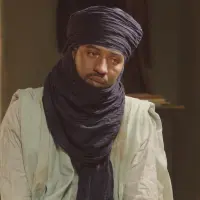 Ibrahim Ahmed
As Mukundzi
Issac Kabula
As Soldat 2
Kantarama Gahigiri
As Kazungu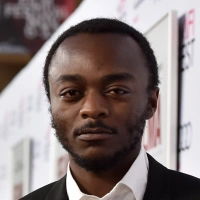 Marc Zinga
As Sergeant Xavier
Mathew Nabwiso
As Paul
Michael Wawuyo
As Chef de village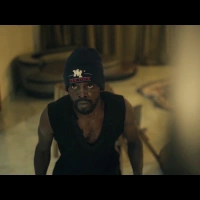 Michael Wawuyo Jr.
As Réfugié